Panama City In The Spotlight: 3 Top Areas For Property Investment
The 2023 Global Property Summit kicks off tomorrow, June 14.
This is our biggest property-focused event of the year, where we present attendees with a menu of fully vetted investment deals from around the world.
If you haven't signed up for it yet, it's not too late to join us. Virtual passes are available here, affording you access everything the event offers from the comfort of your home.
Those that are attending GPS in person tomorrow will convene in the meeting rooms of Hotel Las Americas Golden Tower in Panama City, Panama.
The location of this year's GPS is no coincidence…
Where better to have conversations about diversifying into global real estate markets where you can make money than in boomtown Panama?
Why Panama?
 Panama has been on Live And Invest Overseas' radar for more than 20 years, and its investment fundamentals continue to stack up:
The U.S. dollar is the currency, meaning no exchange-rate risk
Panama is Latin America's banking hub, with more than 50 general and international banks in Panama City alone
It has seen strong, sustained GDP growth of as much as 11% per year over the past 10 years (and even during the Great Recession in the years prior)
The Panama Canal is critical to the world economy, which ensures that this will always be a stable and valuable area
The government is pro-business and foreigner-friendly, meaning outsized incentives for foreign retirees and investors
The country has a solid legal system and strong personal property rights
Its property market, particularly in Panama City, is ripe with opportunity.
The expanding influx of foreign labor and executives is providing double-digit monthly rental returns, while the ever-moving path of progress is creating the potential for dramatic appreciation in key areas.
Values have increased compared to this time last year, as has the average number of transactions per building, which is up by 30%. The opportunities on offer are extraordinary.
But if you know anything about Panama City, you know that it's a niche market. It's divided into administrative units called corregimientos, which are further broken down into boroughs.
Each area has unique characteristics and requires special consideration when it comes to investment strategies. You want to make sure that your portfolio objectives align with the characteristics of the area you choose to invest in because outcomes can vary.
Some areas offer more potential and upside than others…
The 3 Top Areas For Investment
Twenty years ago, you could have bought almost anything in Panama and felt confident that you'd earn a good return. That's no longer the case. Today, you need to target your investment search.
Where, specifically, in Panama City should you be shopping?
I asked Mónica Linares, Editor of Global Property Advisor and Panama City native, for her opinion. She named San Francisco, Costa del Este, and Bella Vista as the top choices right now.
San Francisco
San Francisco is to Panama City what Manhattan is to New York. It's the commercial, financial, and residential hub of the city. Some of the most exclusive and expensive neighborhoods in the city are found here, like Punta Pacífica and Punta Paitilla.
It's home to the skylines that characterize Panama City as well as some of the city's most famous buildings, like the JW Marriott Panama (previously Trump International), Atlapa Convention Center, Multiplaza mall, and Hotel Las Americas (the site of tomorrow's Global Property Summit).
This is a trendy area with a wide assortment of shops, cafés, restaurants, and nightlife venues. It's also home to Parque Omar, the Central Park of Panama City, as well as Calle 50, the city's most important financial and commercial thoroughfare. Panama's two best private hospitals—Hospital Punta Pacífica and Hospital Paitilla—are in San Francisco.
This is one of the city's oldest corregimientos. It's been developing and modernizing since the 70s, and it's where Panama's real estate boom is concentrated. It's a rapidly developing area with a mix of homes and high-rise apartments.
San Francisco is a mostly upper-middle- to upper-class area. I see the best play here as an apartment that's rented on a medium- or long-term basis to this market.
 San Francisco Property Pick
Lief has uncovered an exciting new pre-construction project in the heart of San Francisco. Aside from its location, it deserves your attention for the outstanding payment plan the developer offers.
Lief is currently writing up his full report and doors open this weekend… but you can get your name on the access list here to ensure you don't miss out.
 Costa Del Este
 Costa del Este is unlike anything else in Panama City…
It's a 740-acre master-planned suburb that stands out for being the city's best planned community. In contrast to San Francisco, everything in Costa del Este is new and shiny.
It's a neighborhood within the corregimiento of Juan Díaz, and it's found just off the main highway that takes you into Panama City from the international airport.
It's among Panama City's most sought-after business and residential addresses, and it offers strong investment potential. A number of national and international companies are based here, which has attracted expats from all over the world—especially those with families.
Spacious, walkable, clean, safe, and turn-key, Costa del Este is both a classic suburb and a truly cosmopolitan neighborhood. It's also home to Panama City's newest John Hopkins-affiliated hospital, as well as being just minutes away from a Jack Nicklaus-designed golf course.
Prices in Costa del Este are some of the highest in the city, but demand remains strong.
What's the best play here? Targeting the executives and employees of multinational corporations, again with medium- to long-term rentals. Buying pre-construction either to sell or to rent at completion can also be an effective and profitable strategy.
 Costa Del Este Property Pick
The most established, experienced, and respected developer in Panama is launching a new pre-construction project in Costa del Este.
It offers one- and two-bedroom units of between 100 and 131 square meters, priced between US$228,000 and US$448,000. A price point of US$300,000 would make you eligible for Panama's Qualified Investor Permanent Residency (its Golden Visa).
There's opportunity for solid potential ROI, as this group's already completed project (right across the street) enjoys over 93% occupancy, mostly from executives from multinational corporations. There's also big appreciation potential.
A payment plan (with 30% required over a three-year period) is available, and completion is estimated for the end of 2026. Go here for more information on this project.
 Bella Vista
Bella Vista is a corregimiento made up of some of Panama City's most important neighborhoods, including Obarrio, Marbella, El Cangrejo, Avenida Balboa, El Carmen, and La Cresta.
It's been undergoing a major overhaul that involves widening sidewalks, putting power and communication cables underground, improving parks, and more, all designed to craft a young, metropolitan lifestyle.
Living here puts you in the heart of the city, with easy access to everything. Calle 50, a major Panama City thoroughfare, runs through it. Also close is Calle Uruguay and its vast selection of bars, restaurants, and clubs.
One of the city's most popular expat neighborhoods, El Cangrejo, is here. It's close to public transportation, schools, universities, clinics, pharmacies, grocery stores, restaurants and bars, and plenty of green areas.
It's central, so you can easily reach other areas of the city, and best of all, it's walkable—one of the few neighborhoods in Panama City that qualifies as such.
I see the best play in Bella Vista as a medium- or long-term rental apartment in El Cangrejo that targets young professionals, millennials, and digital nomads who are attracted by its fun and funky atmosphere.
 Sincerely,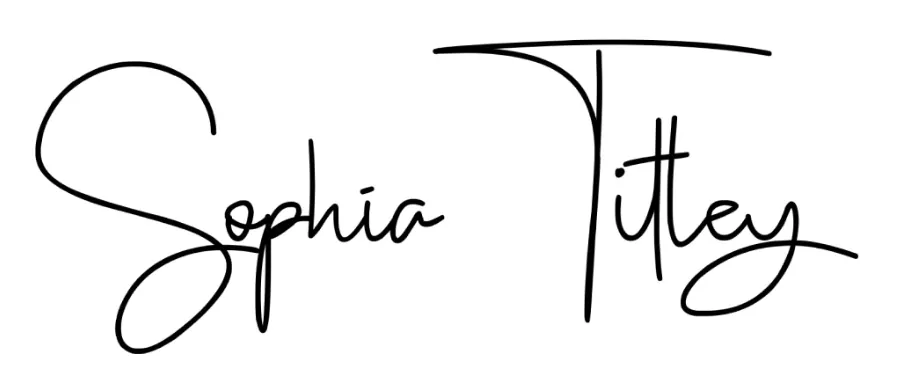 Sophia Titley
Editor, Overseas Property Alert