Plus: Dual Citizenship In Italy

Sisal, Mexico

US$1=13.25 Mexican pesos

Dear Overseas Property Alert reader,

Whether you are searching for your perfect beachfront home in Mexico or dreaming about it, these tips will help you discover your property and plan your purchase. From erosion to government restrictions, it's important to know what to look for when buying a beachfront home in Mexico. 
1. Erosion Is The Enemy
You have found the lot on the beach, now what? The next step is to make certain that it will still be there in the future. Seek a high elevation from the sea level. Obviously, the higher the better, but if you are on the windward or receiving end of a storm channel, look for at least 7 feet of elevation. This will help defend against erosion. Remember that erosion is your enemy, and if you don't believe it, just look at the sliver of remaining beach in Cancun's hotel zone. 
2.
Long Live The Sand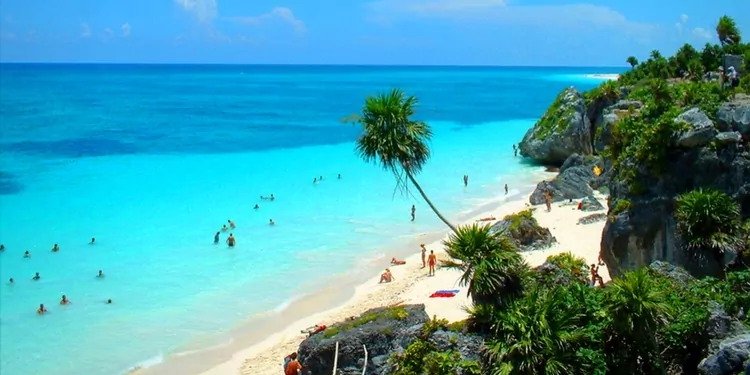 Beachfront vitality is important. When purchasing a beachfront home, you want to be sure there will be sand or beach for years to come, making the lot selection with evidence of a swash zone, a beach face, a wrack line, and a berm, important.
The swash zone is where the waves usually break in normal weather.
The beach face is the area that is flat, where you would put a towel down to get a tan.
The wrack line is where the high-water mark can reach in the case of foul weather or storm.
The berm is where you would see the rise of the elevation. Ideally this will have green plants growing on it and encroach on the wrack line, showing there's little or no erosion. (Green can't grow where seawater is dumped.)
All four zones are important; however, for a good price, you may consider sacrificing one or more…at your own peril.
3. Run From The Wind And Look For The Trash
If you should come across that perfect, clean, white sandy beach on the windward side of the current: run. If nature can clean it, nature can take it. Look for trash, or natural debris—the more the better, as this you can easily handle. But the weather issues mean having to fight Mother Nature, and more often than not you will lose. Erosion is an SOB. Unfortunately, a large percentage of the Mexican Caribbean suffers from it.
4. Skipping Rocks
A rocky beach is not a real beach. It's a coastline. Seek a rockless beach and a rock-free seafloor in the immediate sea line. First, rocks are not fun to navigate, and second, exposed rock can be a sign of erosion at some point.
If you've got a fine, white sandy beach and a rocky seafloor, the developer may have brought sand in to sell the property—sand that probably won't last long.
5. Offshore Reef Protection
If you are lucky enough to discover a beach with a protective reef offshore, this will aid in the fight against erosion and in certain cases assist in providing some accretion. (Accretion is the opposite of erosion and causes a beach to become wider with the deposition of sand.) I've been on beaches that had corner stones marked more than 40 years ago, and upon checking the rectification survey, the beach grew more than 20 meters. That's free money in my book.

But not all reefs are the same. At Costa Maya, you'll find the second largest reef system in the world, but it tends to hinder more beaches than it helps.
6. Trouble In The Reef
A reef exposed or just below the ocean surface—while helpful for erosion—will cause the sea to become stagnant on certain days. Reefs deep below the surface will not work well in the battle of erosion. A dead or dying reef is a one-way ticket to future troubles of keeping your sand. Ask divers about Cozumel and they will tell you that it once was a thriving reef, but not anymore.
7. Hitting The Jackpot With Wetlands
Finding a property that passes the above criteria and also has a major wetland or mangrove area behind is like hitting the jackpot. Buy all you can afford. The ideal location would have wetlands behind to clean and fertilize or feed the underground water system that flows beneath your lot. The Mexican government protects wetlands because these areas provide the nutrients to support a thriving reef system. 

In addition, wetlands behind the beachfront will limit future development, maintaining the beach's privacy—an important property feature. In Playa del Carmen, more than 60 streets now exist behind the beach. The first buyers knew of only three streets, and the privacy they expected to have has disappeared. Inshore wetlands would have prevented that additional development.
8. Snoop Around
It is now time to start checking out the neighbors, knowing that like minds usually fit best next to each other. If your goal is to build a quiet little beach house someday, make sure the next all-inclusive party resort is not scheduled to be built next or close to the lot you have chosen. 

Often, what you don't see is most concerning. If you are buying 50 meters of beachfront and intend to put a US$400,000 house on it, don't buy next to a lot that has only 10 or 15 meters of frontage. A smaller house next to you will not help your property value. Some have seen this happen in sections of Puerto Morelos or even Playacar in Playa del Carmen.
9. Avoid The "Back-From-The-Beachfront" Trap
Don't be fooled into purchasing a back lot at beachfront prices. The key to any purchase is to be certain there is plenty of room for your lot between your rear boundary at the beach road (the road running parallel to the sea line) and the waterline. 

Take into consideration the federal zone (20 meters from the high-tide line), the public beach area, and the government's building restrictions. Make sure they don't combine to place your beachfront lot at a back-lot location.
10. Don't Be Fooled At Closing
Title issues remain an area of concern when buying property in Mexico, and I recommend that you close with a notary or a government attorney that is tasked with overseeing the transaction. In addition, it would be a good idea to have your own attorney who represents you…and exclusively you. 

Ask for a government certified translation of everything that they ask you to sign so that you are not signing a blank check. Many companies have you sign a proxy or power of attorney at closing, then close legally without you. Don't go for this. The only person who should get your power of attorney—if anyone—is your own trusted attorney, not a developer. Bring both your brain and your wallet when crossing the border. 

Check the numbers at closing, including the lot numbers and dollar amount. Be certain you have a cadastral number (municipal inscription number) in both English and Spanish. If there is not a cadastral number, you are only spending money on undefined dirt, not title to the property. Parcels included in your meets-and-bounds description need to conform with the previous title, if any. When in doubt, wait and ask questions.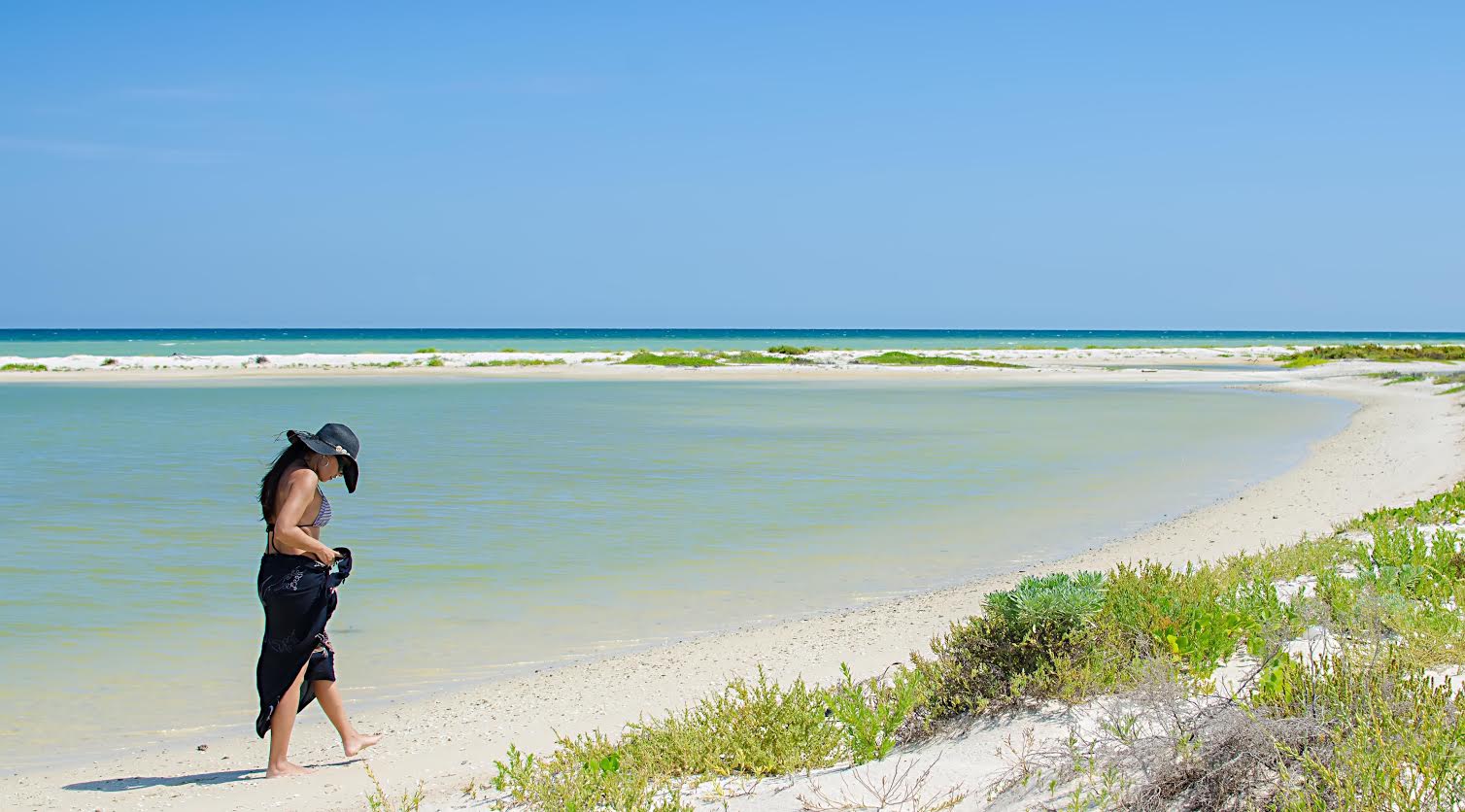 This beach met most of Mandy's criteria, including calm waters and beach grass

11. Lifestyle
In a perfect world you should not be more than 10 minutes' drive by car to a small town with a general store or simple restaurant. This way you won't be driving more than an hour for the simple necessities like beer or milk, which is often the case in Mexico where beachfront prices are most affordable and attractive. 

Further, if the closest international airport is more than an hour away, the price of the lot should reflect such. Many affordable lots are in the middle of nowhere. 

Lastly, ask about electricity and water. Some lots may not have the infrastructure to accommodate comfortable living. Rural beachfront properties may not have access to everyday electricity for years.
Reality Check
A beachfront property in Mexico that scores positively on all of the above qualities does not exist…but if you can find locations with 80% of the above mentioned criteria, you have a winner. One of my most recent finds—the village of Sisal, located in the Yucatan—scores about 90% thanks in part to its close proximity to Mérida, the safest city in Mexico. 

With a lower cost of living than the United States—and dramatically lower cost of beachfront property—Mexico is an attractive option for finding your dream beachfront property.

Good luck on your search. And look me up when you make it to Sisal.

Mandy Berger
For Overseas Property Alert

Mandy Berger is the president of The Buzz, a public relations firm located in Asheville, North Carolina, specializing in social media, public relations, and event planning, primarily working within the real estate and travel and tourism industries. She has a passion for travel and writing and regularly visits her Ensisal beachfront property in the state of Yucatan, just outside of Mérida.

Lee Harrison
Editor, Overseas Property Alert


***
Letters To The Editor
Lee, My family now has dual citizenship to Italy (and USA) and we were wondering how this will help us regarding the ease or difficulty of purchasing an apartment or home in Italy. Thanks so much for your help! Best regards,Donna 
***
First, congratulations on your Italian citizenship. That's an endeavor that's well-worth the undertaking. I have a few friends who have recently obtained citizenship in Italy, one of whom is a young woman now living and working in Rome.
You don't need Italian citizenship to own a property in Italy, so you won't really find the process any different than it would be for a noncitizen. But you'll have many advantages when it comes to living in or managing a property. For example, you can go as often—and stay as long—as you like. Also, you've got easy access to the banking system, which will help when managing a property and may even open the door to easier financing.
Follow the link to see our recent article on 
the Abruzzo region of Italy
.
***
Lee,We met at the Medellin conference last May. Who should I contact for a short term furnished rental for myself in both Medellin and Armenia? Thanks, John
In Medellin, I'd recommend 
The Apartment Medellín
. They specialize in high-spec furnished rentals in El Poblado. These are the folks who manage my own rental properties in Medellin.
I don't have a personal contact in Armenia (which is an excellent choice by the way), so you may have to find something the mainstream way, such as Vacation Rentals by Owner or Sublet.com. Here's an example I just found of a
two-bedroom apartment on Sublet.com
. 
Have a question
? You can 
write to Lee (or Mandy) here
.