I recently shared a cup of coffee with a couple in their mid-40s living here in Medellín, Colombia. As RJ and Susie shared their story, I was surprised to learn how much we have in common. For starters, we all quit our U.S. jobs in our 40s and chose to live in South America, within three blocks from each other.
Susie was a forensic accountant and RJ worked as a regional sales manager in my home state of Illinois. In 2010, they bought a book that changed their lives. It was called "How to Retire Overseas" written by Kathleen Peddicord. Armed with loads of information and ideas, they narrowed the start of their overseas adventure to one of three potential havens—Ecuador, Costa Rica, or Panama.
Even The Best-Laid Plans Can Go Awry
RJ and Susie quit their jobs in 2015 and moved to Panama. They lived like locals, talked to every expat they met, and tried to gauge people's happiness. They prepared a budget spreadsheet, tracking their cost of living to ensure they could afford this adventure.
Susie explains, "Our plan was to live one year in Boquete, Panama, and learn Spanish. Well, that didn't happen." While in Panama, they kept hearing about an amazing Colombian city called Medellín. To check it out for themselves they booked a two-week vacation to The City of Eternal Spring and stayed in the Estadio area.
Tempted by their initial taste of Colombia, they quickly planned a six-month stay in Medellín (the maximum length of time allowed on a tourist visa) and rented an apartment in the El Poblado barrio.
Their new plan was to explore Chile and Argentina after Colombia. This was another plan that didn't happen. Like so many who visit Medellín, they fell in love with this vibrant city and decided to stay.
Now they needed a home. It was time to start another spreadsheet to track their real estate search. The goal was to use this investment as a means to qualify for a Colombian visa, assuming they paid the minimum amount required for an investment visa.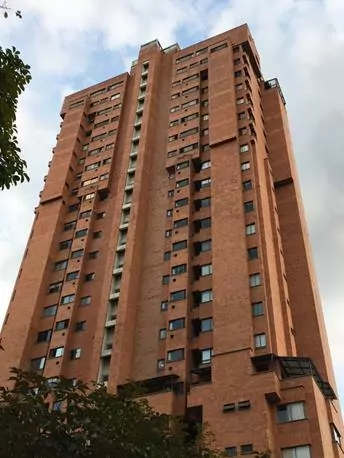 Searching since July 2017, they have now personally viewed more than 100 apartments and researched many more online.
Four different purchase offers failed for different reasons:
1. The first property was owned by four heirs, although the real estate agent only disclosed three. One heir refused the offer while the other three accepted and requested a down payment. Luckily, RJ and Susie had retained a qualified attorney who discovered the reluctant fourth heir and ended the negotiations.
2. Feeling the second apartment they wanted was overpriced compared to other units recently sold in the same building, they decided to offer less than the asking price. The offer was rejected. Also, the seller demanded a lower price on the tax documents compared to the actual purchase price. This is common in Colombia but not recommended.
3. The third deal fell apart after RJ and Susie made two offers, which apparently offended the seller because he thought they were too low. Also the real estate agent was difficult and wouldn't facilitate negotiations.
4. The fourth property was owned by five heirs, with one of the heirs living in the apartment. The tenant heir didn't want to move, and the family had not changed the property title into the heirs' names, even though it had been more than four years since their mother's death. After two weeks of negotiating, the family finally agreed to hire an attorney to start the probate process to clear the title.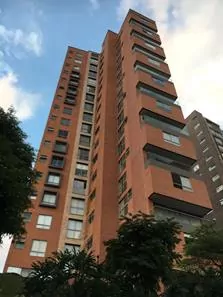 Direct Comparison Of This Booming Market
Two years ago, I bought my apartment in the same general area where RJ and Susie are now searching. After comparing notes, it turns out that we considered five of the same buildings, although two years apart. As you can see in the chart below, prices have increased overall and in some cases, substantially.
Here's a quick comparison of different apartments located in the same buildings viewed two years ago and two months ago:
| | | | | |
| --- | --- | --- | --- | --- |
| Building Name | Square meters of apt. viewed in 2015 / 2017 | Number of beds, baths | Price in 2015 and price / square meter | Price in 2017 and price / square meter |
| Vegas de Catay | 156 m2 / 142 m2 | 3 beds, 2.5 baths | 425.000.000 COP 2.724.000 / m2 | 490.000.000 COP 3.450.000 / m2 |
| San Pedro de Alcántara | 150 m2 / 154 m2 | 3 beds, 3.5 baths | 480.000.000 COP 3.200.000 / m2 | 570.000.000 COP 3.701.000 / m2 |
| Rosedal | 300 m2 / 250 m2 | 4 beds, 3 baths | 617.000.000 COP 2.056.000 / m2 | 620.000.000 COP 2.480.000 / m2 |
| Ébano | 116 m2 / 101 m2 | 2 beds, 2.5 baths | 478.000.000 COP 4.121.000 / m2 | 485.000.000 COP 4.802.000 / m2 |
| Life | 96 m2 / 94 m2 | 2 beds, 2.5 baths | 420.000.000 COP 4.375.000 / m2 | 490.000.000 COP 5.213.000 / m2 |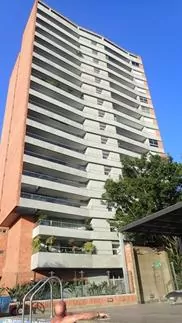 During their prolonged search for their dream property, RJ and Susie have learned some important lessons. These tips apply to anyone considering an overseas property purchase:
In most countries there are no Multiple Listing Services, so you must do your own homework to receive a fair deal. For more details on this topic, take a look at my recent article.
Usually, you'll find no appraisal companies either. Talk to everyone you know about fair market value for each property you are considering.
Beware of "gringo pricing" where local sellers see a foreign buyer and decide to raise the asking price, assuming expats have more money to spend.
Hone in on your desired location from the start to avoid wasting precious time looking at properties outside of your favorite area.
Prioritize your needs and wants, such as a great view or amenities like a pool or gym. Be willing to give up the items at the bottom of this list if necessary.
If buying a property to obtain a visa, be sure the purchase will qualify you for the visa you desire.
The seller may request a lower price on the tax document than the amount you actually pay. This reduces capital gains tax for the seller but can put you in a bind when you try to sell the property in the future.
Decide at the start how long you are willing to pay rent. You will probably not find a perfect property, so you need to consider how long you want to search, while paying monthly rent, before buying and reducing your monthly expenses.
Earlier I mentioned that RJ and Susie interviewed every expat they met about their experience. One question in particular yielded the same response from every person they met…
"When it comes to moving overseas, what would you have done differently?" The common answer from everyone they met was, "I would have done it sooner if I had known how easy and fun it would be."
Wendy Howarter
Editor, Overseas Property Alert