Next Sunday, Brazil is having its run-off presidential election. The showdown between the far right and far left is creating a lot of noise…
The left is accusing the right of trying to destroy democracy, and the right is dismissing the left of trying to derail the economy.
Neither side is being honest. Political mudslinging is the same the world over. The question is: Will this spectacle affect Brazil's investment climate?
Not really… I'll be bullish about Brazil regardless of who wins Sunday's faceoff.
Brazil is a country of untapped potential. It's similar to the United States 50 years ago: a young, hungry country full of passion, drive, and resources. It could go on to replicate the successes of the American post-war economic miracle.
Let's take a step back and examine both candidates' track records…
The Battle For Brazil's Presidency
Twenty years ago, today's opposition contender, Luiz Ignacio Lula de Silva (known as "Lula"), first ran for president.
The business sector panicked, imagining a communist state like Bolivia and Cuba where investors lost their investments and liberty. Brazil's currency dropped 35%, and fear of Lula's imagined banana republic policies was so rampant, he was forced to promise that he wouldn't do anything fiscally reckless or destructive.
In the end, all that fear was unwarranted. Lula's policies were good for everyone, and he was reelected for a second term, serving until 2010.
Lula ran on an anti-corruption platform, promising to remove graft and bribery from Brazilian political life…
But his presidency was marred by corruption accusations, and several years later, he was jailed for his part in the massive Operation Car Wash bribery scandal (among other things).
Two years into a 12-year sentence, his conviction was overturned by the supreme court. Now Lula is back, charming his electorate with plans for the economy.
His opponents are trying to paint an alarming picture of private asset seizure… but this doesn't reflect Lula's track record.
He promises fiscal responsibility, investment in infrastructure, respect for the independence of the central bank, and national debt reduction.
Lula's opponent is incumbent president Jair Messias Bolsonaro, who offers a similar set of campaign promises… Slightly behind in the polls, he's running on a free-market populist anti-corruption platform.
Like Lula, his presidency has been plagued by corruption scandals, and his economic policies are heavily criticized by the left.
So the anti-corruption contender is actually quite corrupt… He's supposedly communist but also pro-business and good for the economy…
Our pro-freedom incumbent is pro-business and will cut regulation to boost the economy… He's also caught up in accusations of cronyism and graft…
Ideology and environmental policies aside, it's hard to tell the difference between Lula and Bolsonaro. Neither adheres to the ideals that they claim… like almost all politicians everywhere.
What About The Future?
In Brazil, like many other countries, political corruption exists alongside a strong economy and good potential for economic growth.
Under Lula, the economy grew at an average rate of 4.5%. Under Bolsonaro, the economy grew by 4.6% last year, while still in the throes of the pandemic.
Under Lula's two terms as president, unemployment fell from 10% to 7.3%. Under Bolsonaro, unemployment has dropped from a pandemic high of 14% to 9.1% in July, its lowest level in seven years.
Lula had a large annual balance of trade surpluses. Under Bolsonaro, Brazil had a trade surplus of nearly 10 billion in 2021.
The results of Sunday's election are anyone's guess… As an investor, I don't care which of these guys is in power. Brazil's economic outlook is so strong, it doesn't particularly matter.
Brazil's Economic Outlook
Brazil is vast—the world's fifth largest country by area. It shares borders with all but two South American countries, making trade with neighbors easy.
Brazil is the sixth most populous country on Earth, with a young population of over 210 million people that's growing fast.
With a GDP of US$1.61 trillion, Brazil's economy is the 14th largest, but purchasing power parity means it has buying power equal to the 7th largest economy in the world.
Brazil has an exceptionally diversified economy, with heavy and light industry, huge natural resource reserves, and a rapidly expanding energy and services sectors.
Brazil's unemployment rate stands at 9.1%, meaning there are no labor shortages like we are seeing in the States.
Commodity prices are surging around the globe. This benefits Brazil as the fifth largest agricultural exporter in the world and a huge producer of global commodities including soy, corn, iron, metal ores, sugar, lumber, and oil.
Brazil's Property Market
Property prices rose by 5.3% in 2021 on average, even during the pandemic. Brazil has a strong domestic vacation rental demand from its massive population and rapidly growing middle class.
Price and quality of real estate vary depending on where you are and what you want to spend. Once you get outside the major cities, high-end property is a fraction what you'd pay in other countries.
You can even find deals on beachfront property, if you know where to look…
Beachfront Bungalows In Ceará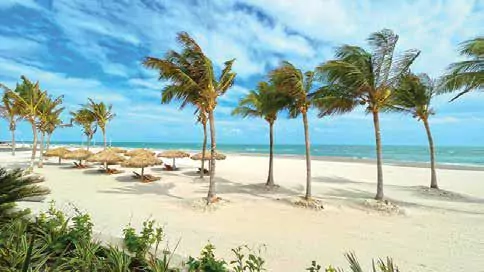 In northeastern Brazil's Ceará state is an investment opportunity offering you direct beachfront living or rental cash flow in an established beachfront community.
It's just a one-hour drive from Fortaleza, the country's fifth largest city. This part of Brazil is experiencing major growth with several infrastructure and development projects underway…
Fortaleza's international airport continues to expand its routes to major international cities.
New luxury hotels, restaurants, beach bars, and other amenities are sprouting up along this coast as a result of the increased tourism.
According to Airbnb, this region is one of the fastest rising vacation rental destinations for families.
These turn-key beachfront homes are ideally suited to capitalize on the growing short-term tourism rental market that is expanding in the region. The development is situated on a peninsula with stunning white sand beaches on each side.
All bungalows come with a small pool, outdoor terrace, and air-conditioning.
The development is close to amenities like a supermarket, pharmacy, and hospital. Also nearby are several restaurants, beach bars, and outdoor recreation opportunities like boating, kite surfing, buggy rides, walking trails along the sand dunes, and more.
A growing international expat community speaks to the appeal of this beautiful beach area…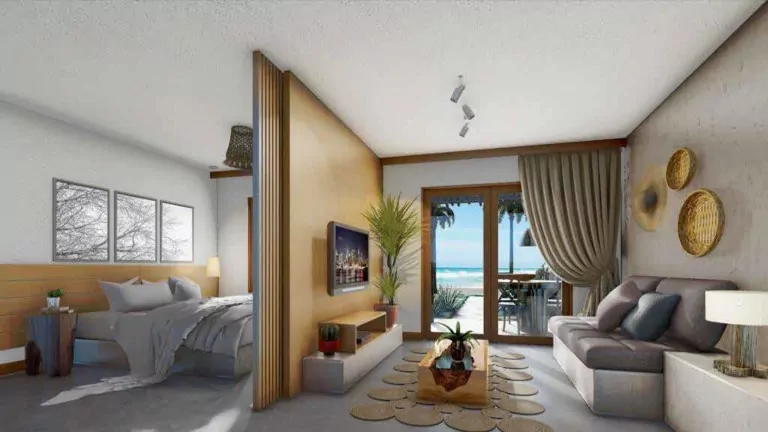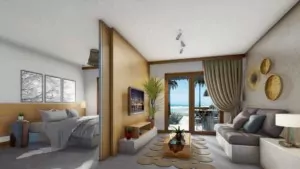 The developer is projecting a 10%+ net ROI—after paying property management costs, utilities, and condominium maintenance fees. Prices start at US$77,000 for cash buyers. With developer financing, prices start at US$88,500. Delivery is in 2023.
Inhouse property and rental management is available if you want it, or you can choose to live here year-round… To find out more about these Brazil beach bungalows, go here.
Con Murphy
Editor, Overseas Property Alert
P.S. On Thursday, Oct. 27 at 10 a.m. EDT, Lief Simon is hosting the Inflation-Proof $160k Profit Plan Spotlight Event.
This live webinar covers his top income investment for 2023 and beyond—an opportunity that will continue to pay out no matter what happens with inflation or the stock market.
Lief's given me the go-ahead to invite Overseas Alert Readers to this event, including access to exclusive attendee-only discounts.
Register to join us online for free here. Access comes with a recording of the webinar, too.