Finding True Safety Overseas
True safety is not a pipedream but the reality in many countries.
When people tell me they are fed up with rising crime and corrupt politics, I ask them…
"Why not simply move somewhere else?"
They say it's not that simple… But it really is.
You don't have to time travel to the 1950s to be confident you'll never experience violent crime or have day-to-day decisions politicized. You can simply move overseas.
There are safe, culturally interesting societies around the world where you can improve your standard of living and leave worries of violence, political partisanship, and civil unrest behind for good.
Overseas Havens Vs. The United States
Violent crime is on the rise in the United States, as are civil unrest and acts of domestic terrorism. The country dropped eight places in the Global Peace Index last year and is now ranked 129th.
It recorded 6.5 murders per 100,000 in 2021. This is 14 times the murder rate in Ireland and 11 times the murder rate in Croatia.
The average house price in the States is US$348,000 in 2022, but this doesn't have to be your reality. Cheaper real estate and more peaceful lifestyles are available overseas.
4 Of The Safest Property Markets In The World
The Institute for Economics and Peace has analyzed every country using 23 reliable indicators to publish this year's Global Peace Index. Several of the most peaceful countries also offer great lifestyle options and high standards of living.
These are a few of my preferred havens from the list…
-Iceland
This island of hot springs, blond Bjork lovers, and hákarl (the infamous fermented shark dish) has topped the rankings of the most peaceful countries in the world once again.
It has practically zero crime among its population of 370,000, no internal or international conflicts, and no militarization of society or civil unrest. Icelanders enjoy unparalleled safety. The country had one murder in 2019.
Iceland also produces 100% of its power from renewable sources. With today's exploding gas prices and Russia turning off energy supplies to European countries like Germany, Iceland is insulated from those threats.
Last year, Iceland ranked as the fourth happiest country in the world.
Iceland's Property Market
Real estate isn't cheap in Iceland, with prices for apartments and single-family houses ranging from US$382,000 to US$472,000 in Reykjavik.
If safety, sustainability, and the long-term security of your family is your primary concern, Iceland is the #1 place in the world to be.
-Ireland
As an Irishman recently returned home, I was pleasantly surprised to find Ireland third in the rankings of most peaceful countries in the world. It's a small, neutral country that relies on diplomacy to solve its conflicts.
Once known for the decades-long violent paramilitary conflict known as The Troubles, these days the only assault you're likely to experience in Ireland is the drunken singing of "Oh Danny Boy" in the pub.
Ireland's police are mostly unarmed. Counterintuitively, this seems to have lessened the likelihood of violent crime. Ireland does have an army of sorts, which spends most of its time on peace-keeping missions in Africa and the Middle East or training.
While street scuffles occur, they rarely turn deadly. Ireland had 22 homicides in 2021, and that's from a population of 5 million. This equates to a homicide rate of 0.44 per 100,000.
Ireland's Property Market
The average house price across Ireland is 285,000 euros. Regionally, this varies between 128,000 euros and 433,000 euros. While not cheap, Ireland has great arts, culture, education system, sense of humor, and community.
Ireland Property Pick: Waterford City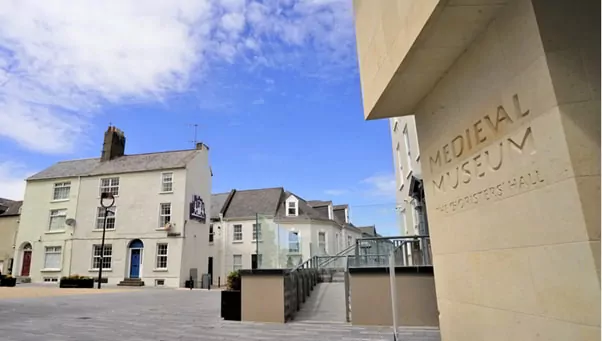 This five-bedroom, end-of-terrace Georgian property is conveniently situated in Cathedral Square in the Viking Triangle area of Waterford city. It's on the market for 250,000 euros.
The location is steeped in history and culture. It has everything on its doorstep, including five museums, many bars, restaurants, and shops, plus galleries and theaters. It's also just a 20-minute drive to the coast.
The property could use some renovation, but tax breaks may be available for this under The Living City Initiative.
-Portugal
In the 1990s, Portugal was struggling with crime and a drug epidemic. The government took the controversial but ultimately effective decision to legalize all drugs for personal use in 2001.
The results were not what most people expected… Crime halved, death by overdose nearly disappeared, drug use decreased, and public safety shot through the roof.
Today, nearly all crime is nonviolent. Portugal is ranked as the sixth most peaceful country in the world and has a murder rate of 0.9 per 100,000.
Portugal's Property Market
Average property prices in Portugal are 2,335 euros per square meter, although prices vary depending on location and finishes.
You can find great beach properties for a fraction of costs in Miami and inexpensive villas in the countryside.
When you add the excellent weather, low cost of living, rich culture, easy residency, and stunning beaches, Portugal is one of the best expat destinations in the world.
Portugal Property Pick: Praia Da Luz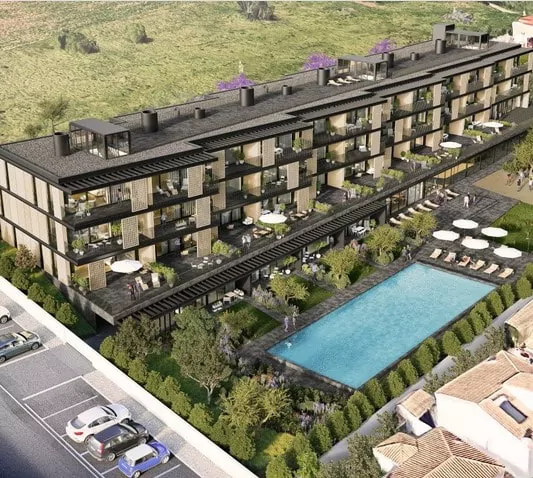 These are exclusive, luxury retirement apartments that offer an attractive lifestyle and investment return options.
Prices start at 275,000 euros for one-bedroom units and 475,000 euros for two-bedroom units. They boast a clean, modern design, stunning sea views, and an owner's lounge.
The development is less than a five-minute walk to a Blue Flag beach and is the Algarve's first luxury retirement condominium development.
Owners can access all amenities including an indoor pool, plus spectacular rooftop terraces with views of the ocean. The development is the largest pet friendly garden condo development in the region.
Go here for more information on this deal.
-Croatia
Croatia ranks 15th on the Global Peace Index, putting it ahead Norway, Sweden, Belgium, and the Netherlands for safety and security. My brother lives in Norway, and I didn't think you could get a safer society than that…
When the Soviet Union was breaking up in 1992, the crime rate in Croatia was 9.8 per 100,000. By 2018, it had fallen to 0.58. This is a 16-fold drop in crime.
In 2019, only 2.7% of Croatians reported experiencing any form of crime or vandalism, the lowest proportion in Europe. Croatia's murder rate is 1 per 100,000.
Croatia Property Pick: Maksimir
A modern duplex, renovated in 2020, with two bedrooms and one-and-a-half bathrooms is on the market for 199,900 euros. The living space is 77 square meters with a 13-square-meter garden.
This property is located near schools, hospitals, pharmacies, shops, sport courts, public transportation, and highways.
Con Murphy
Editor, Overseas Property Alert