Path Of Progress Play In Mexico's Next "It" Destination
"When the highway connecting inland Durango and coastal Mazatlán opened up a few years ago, the impact was overwhelming," says long-time Live And Invest Overseas Correspondent and part-time Mazatlán resident, Lee Harrison.
"It cut the drive time between the two cities from about eight hours to three. Suddenly, Mazatlán became a weekend destination for people from Durango rather than a place that they needed four or five days to enjoy.
"Mazatlán saw a noticeable increase in the number of visitors, and hotel occupancy was consistently at 100%… Inventory flew off the shelves of the property market, prices spiked, and development kicked off up and down the coast."
The "Path Of Progress" Effect
Mazatlán is a good example of the effect that the Path of Progress can have…
What's the Path of Progress? It's when development (new infrastructure, the introduction of services and amenities, social and economic growth, etc.) takes a geographical direction.
The quality-of-life upgrades that the Path of Progress brings typically result in higher demand for that location, which can translate to stronger rental yields and capital appreciation.
As a property investor, you want to be in the market just before the Path of Progress arrives, when prices are still low but expected to take off soon.
In Mazatlán's case, the Path of Progress took the form of a literal path: the Durango-Mazatlán Highway. It brought more people to Mazatlán, which meant stronger demand.
Investors reaped the rewards of consistently high occupancy rates as well as strong capital appreciation… all trickle-down effects of the highway.
A Tale Of Two Highways
About 300 miles south of Mazatlán, a similar highway project is underway between inland Guadalajara and the coastal resort town of Puerto Vallarta…
It will cut the drive time between the two cities by more than two hours, facilitating access between them as well as everything the highway passes along its way.
It's not due for completion until July 2024, but certain sections of it are now open and in use, and the Path of Progress impact is already being felt…
In February, new sections of the highway improved access to the cluster of resorts, fishing villages, and surf towns to the north of PV that make up an area known as the Riviera Nayarit.
Not long ago, parts of this area were considered middle of nowhere… It was seen as nothing more than a satellite of PV.
Despite this, luxury hotels (Four Seasons, W Hotels & Resorts, St Regis Hotels & Resorts, and more) have been capitalizing on Nayarit's natural appeal and establishing themselves here over the past few years.
According to Mike Minchin, chief marketing officer of Auberge Resorts Collection, the Riviera Nayarit has the three key ingredients to make a luxury high-end resort: natural beauty, a culture of warm hospitality, and ease of access.
In terms of natural beauty, it's got 192 miles of coastline where dense jungle tumbles down onto soft, golden sand. Twenty-three towns steeped in genuine Mexican charm, from surfing village and "Pueblo Mágico" Sayulita to Spanish-colonial San Blas, are scattered across the region.
It just recently got the third key ingredient, ease of access, which will open it up to more than just the luxury tourism market.
Mexico has always been the easiest international destination for Americans and Canadians to get to. It's one of the few havens you can pack up and drive to, which may be part of the reason it's home to more than a million U.S. and Canadian expats.
You can also fly in quickly and easily. The biggest international airport near the Riviera Nayarit is in Puerto Vallarta (in Jalisco state), and it's extremely well connected, offering direct flights to 20 cities in the United States and 15 in Canada.
The new sections of the Guadalajara-Vallarta Highway make it that much easier for PV's substantial tourism market to get to Nayarit.
Once fully completed, the highway will also make it easier for people from Guadalajara (a city of 5.3 million people) to get here, opening it up to the domestic tourism market as well.
More Path Of Progress In The Riviera Nayarit
The new highway isn't the only major infrastructure project coming to Nayarit…
Luxury tourism is expanding, with brands like The Ritz-Carlton, Westin Hotels & Resorts, and Fairmont Hotels and Resorts beginning operations here this year. More than US$5 billion has been invested in Nayarit's hotel scene. An additional 1,000 rooms will become available when JW Marriott and Autograph Collection Hotels open their doors in 2025.
FONATUR, the Mexican government agency tasked with developing coastal areas into revenue-generating tourist spots, has been working on this coast for several years. Its current project is a brand-new resort called Costa Canuva, in which it has invested US$2 billion.
Tepic Airport, Nayarit state's main airport, is upgrading its facilities, including expanding its terminals, extending its runway, and making other improvements to accommodate increased arrivals.
A new marina is being developed in Boca de Chila, a town along the Nayarit coast. It's so new that it hasn't even been publicly announced yet, but we have contacts on the ground who can see the progress being made firsthand.
New attractions are being developed, like tourist access to the Marias Islands. A penal colony until 2019, this four-island archipelago stands out for its incredible biodiversity, which includes rare endemic species. It's now a Biosphere Reserve and a recognized UNESCO World Heritage Site.
 What Else Does The Riviera Nayarit Offer?
The Riviera Nayarit is Mexico's next big "it" destination for vacation and lifestyle. In contrast to Cancún on the opposite coast, its charm is uncontrived, and it's being developed conscientiously.
Its appeal is a mix of the rich cultural heritage found in the small towns and historic pueblos that dot its coastline as well as the dazzling natural beauty that includes emerald mountains and beautiful beaches.
There's plenty to do along the Riviera, from guided excursions to Aztec archaeological sites to fishing to golf at pristine, masterfully designed courses. Soulful villages host market days where you can buy cheap organic produce, and beach restaurants serve delicious food straight from the sea.
Nayarit state won the TripAdvisor Travelers' Choice award in 2021 and the Top 10 Most Popular Destinations In Mexico 2021 award. On top of this, it has all of the things that make Mexico in general such a popular expat destination, including:
Low cost of living. About US$1,200 per month is enough for a comfortable lifestyle in this region. Medical treatment, home help, and personal services are bargains compared to the United States.
Great weather. Annual average temperatures of 77°F (25°C).
Proximity to the States. Being able to drive to your retirement home in Mexico (or being able to drive home in an emergency if you need to) is a big benefit.
Easy residency. In fact, you don't even need to apply for residency to live in Mexico full-time. You can just refresh your tourist visa every six months by crossing the border.
It's safe. While other parts of Mexico suffer from security concerns, there are vast areas of this country that are safe and friendly. Nayarit state stands out as one of the safest.
How Can You Stake A Claim?
 Just off the highway from Puerto Vallarta and situated among the many luxury hotels that have established themselves in Nayarit is a Path of Progress play that deserves your attention.
It's a 40-acre master planned gated community and eco-club that offers condos, lots, and homes at affordable prices.
From its hillside vantage point, the property offers million-dollar views. These have been the clincher for several people who have arrived as visitors and left as investors with a stake in the development.
It's surrounded by nature, a bastion of peace and seclusion that emphasizes natural beauty. It has natural botanical gardens, walking paths through the jungle, a seasonal waterfall, and an almost-private beach just 1 mile down the road.
The development includes amenities that create a comfortable, social atmosphere for you and your renters, like a large pool and patio, a barbecue area, pickleball courts, and putting greens. There's even a helipad for the jetsetters.
With cocktail hour and bingo nights, the eco-club is its own little community with a unique character.
On offer are a variety of property types to suit different investment objectives. Here's an overview of what's available:
Lots starting at US$69,000. Design a bespoke home or take advantage of a land banking opportunity, holding onto it as a store of wealth with minimal carrying costs.
Tiny condos starting at US$109,000. These range in size from 20 to 37 square meters and come furnished, making them ideal as second homes or rental properties.
Condos starting at US$189,000. These are 100% turn-key and also make ideal second homes or rental properties.
With prices set by the many brand-name luxury developments along the Riviera, these prices are well below average but expected to appreciate rapidly. Owner and developer financing is available for those looking to leverage their investment capital.
The developer also offers rental management, and owners are already receiving visitors via Airbnb, Vrbo, and other platforms.
With the influx expected because of projects like Costa Canuva and the new highway, which will open the area to Guadalajara's 5.3 million people, there's massive potential for strong rental yields and capital appreciation.
Go here now to find out more about this master-planned community and eco-club.
Sincerely,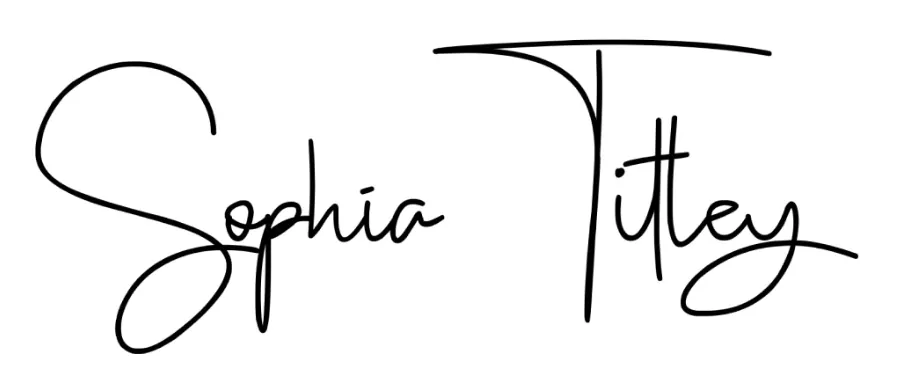 Sophia Titley
Editor, Overseas Property Alert