Since I introduced you to the shores of Northern Cyprus two weeks ago, we've had major interest in this emerging haven. No surprise when this corner of the Old World represents the best bang for your buck in the Mediterranean…
Prices for property that's frontline to the beach start as low as US$50,000. We call this kind of property pocket money real estate—something that's near impossible to find these days. But, here in Northern Cyprus, with the low entry cost—and the chance to spread payments over a number of years—you could put your new home in the sun on your credit card.
Not only that, but net rental yields are 8% to 12%—a level you'd struggle to find in other parts of Europe. On the popular Spanish Costas, for example, average yields are in the 4% to 6% range. To get those, you'd be looking at a minimum entry of US$350,000.
The Northern Cyprus development we talked about last time was right up top on the north coast of the island. Today, I'd like to take you around to the northeast—just below the island's panhandle, the Karpas Peninsula…
This established (but still growing) resort and spa:
Sits on the longest stretch of beach in Northern Cyprus…
Has an impressive range of amenities already in place…
Holds an exclusive deal for Live and Invest Overseas readers right now…
First let's take a look at the area…
Welcome To Long Beach, Iskele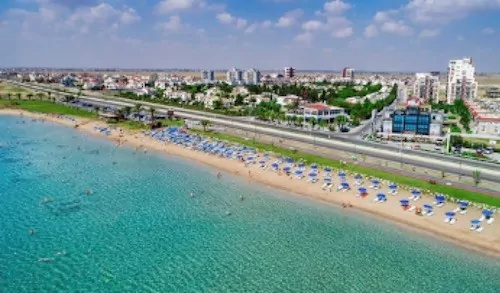 Long Beach—the longest stretch of coastline in Northern Cyprus—is renowned as the best beach on the Turkish side of the border. Popular with expats and foreign buyers, it's the place to be seen (the Miami Beach of this part of the world)…
The long sandy beach is supported by modern infrastructure with paths for cycling and skating, sports and playing fields, food stalls, beach bars, and its famous fish restaurants.
Own From US$50,000 In A Beach Resort With 5-Star Amenities
From the resort, the beach is just 600 meters away. But if you stayed here for a few days, you'd never have to leave your base…
Right on your doorstep you have 9 swimming pools, fitness center, spa, sauna and hammam, beauty salon, indoor game room, wine and tapas bar, restaurants, bakery, pharmacy, supermarket, and lots more. A cinema and bowling alley are part of the future plans.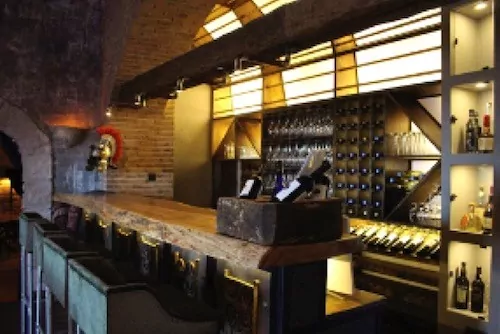 Again, this is an established resort—with a strong presence on sites like Expedia, Tripadvisor, and Booking.com. It scores an excellent 4.5 average among Tripadvisor reviewers. Here's what a couple of them had to say:

Now, It's Your Turn…
The developers behind this resort have already sold out 86% of the inventory here. They continue to build, stage by stage.
Usually, as they add a new block of condos, the price goes up. However, the agent we work with on the island has been able to negotiate a special deal for Live and Invest Overseas readers only…
This means that, right now, you can get in on a pre-construction studio in their new  block for just US$50,000.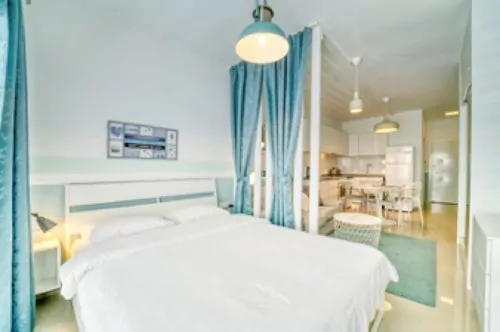 These studios are 42 square meters, and each one comes with a balcony overlooking the ocean.
Full management service is available on-site, including all rental management, housekeeping, repairs, and airport shuttle service for guests.
This new building—one of the closest to the beach—is scheduled for completion in July 2022. After paying an initial reservation fee and deposit, you can spread your payments (interest free) over 60 months.
Based on the track record of existing accommodation in the resort, projected net rental yield of these studios is 11%.
To find out more on this opportunity—and how to stake your claim here on the best beach in Northern Cyprus—please get in touch here.
Lynn Mulvihill