Your Own Tropical Island Escape From US$90,000
If you've ever thought about owning an island property, you may have been put off by the outrageous prices…
From Hawaii to the Florida Keys… Bermuda to The Caymans, prices close to the sand quickly get into the seven-figure bracket.
The good news is, when you look beyond these mainstream island hotspots, you have many more affordable options… even in the Caribbean.
Today, I'd like to share some top island escapes recently put under the spotlight by LIOS staff and correspondents.
First, Lee Harrison has this report on some private island opportunities in Central America…
Las Isletas, Nicaragua
The most popular private-island group in the Americas is an archipelago called Las Isletas, just off the coast of Granada in Lake Nicaragua… one of the world's largest freshwater lakes at over 100 miles long by 44 miles wide. The islands are adjacent to the historic colonial city of Granada, about 45 minutes from the airport in Managua.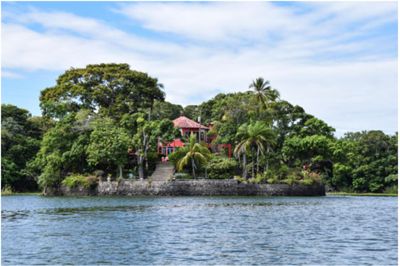 About 365 islands make up Las Isletas, created when the nearby volcano Mombacho erupted in prehistoric times and blew much of its cone into the lake. They vary in size from a few hundred square meters (the size of a small lot) to dozens of acres.
Las Isletas are noted for their lush vegetation and abundant birdlife and wildlife… and they're perfect for boaters and fishermen. But their biggest advantage may be their proximity to Granada.
Granada is one of the oldest Spanish colonial cities in our hemisphere, with clean streets, beautifully restored colonial homes, fine restaurants, and local shops. It's been popular with expats for many years, who come for the year-round warm weather, colonial charm, and Nicaragua's easy residency program… all less than two hours from Miami.
Despite being so close to shore, you'll find a unique subculture among the islands. With a school, cemetery, restaurants, and bars all on different islands, you'll see locals and expats commuting from one to another in rowboats or hitching rides on the tour boats. You'll often see local fishermen in dugouts throwing their nets to take their share of the lake's abundant fish.
Of course there are a fair number of expats already in residence among Las Isletas, some of whom live on their island, while others live in Granada and use their island as a vacation home. Las Isletas offers a few special advantages over islands located in the ocean.
Primarily, although Lake Nicaragua feels like the ocean—it's almost half the size of New Jersey—it's actually an inland, freshwater lake. This means you don't have to worry about the tides, hurricanes, complete isolation, or other natural hazards that go along with open-water island dwelling. Also, electricity is nearby anywhere in Las Isletas, and is already servicing many of the islands.
Water—perhaps the biggest challenge for offshore island-dwellers—is not an issue here, as many people simply filter the lake water or install a freshwater well.
Right now, the Las Isletas inventory is lower than I've ever seen it, but there are still a fair number to choose from. And also, most island-owners would listen if you wanted to make an offer on one that's not for sale.
Here Are Two That Got My Interest:
Isla La Cornelia is an undeveloped island in Las Isletas… a blank slate except for a small caretaker's cottage. The island does have electric service however, so an important step is already taken care of. It's about one acre in size (4,000 meters). The asking price is US$90,000, and they'll listen to lower offers.
Isleta de Phoebe is an improved island, although the buildings could use some fixing up. The island is a bit farther from shore than some, giving it more of an open-water feeling. There are two simple houses on the island, and a fresh water system that feeds the bathrooms and showers. The freshwater swimming pool is fed from the lake. The size is 0.69 acres and the local real estate broker says you can get it for less than US$100,000.
Next up, expat in Panama, Ilene Little, on an attractive option in the Hub of the Americas…
Las Perlas, Panama
Las Perlas offers an island lifestyle paradise that would remind you of the Virgin Islands in the 1970s, before those islands became crowded with people, commerce, and highrises. Here you'll find the best beaches closest to Panama City along with some of the best fishing in the country on the Pacific side. To make it even more perfect, the weather is beautiful and always consistent.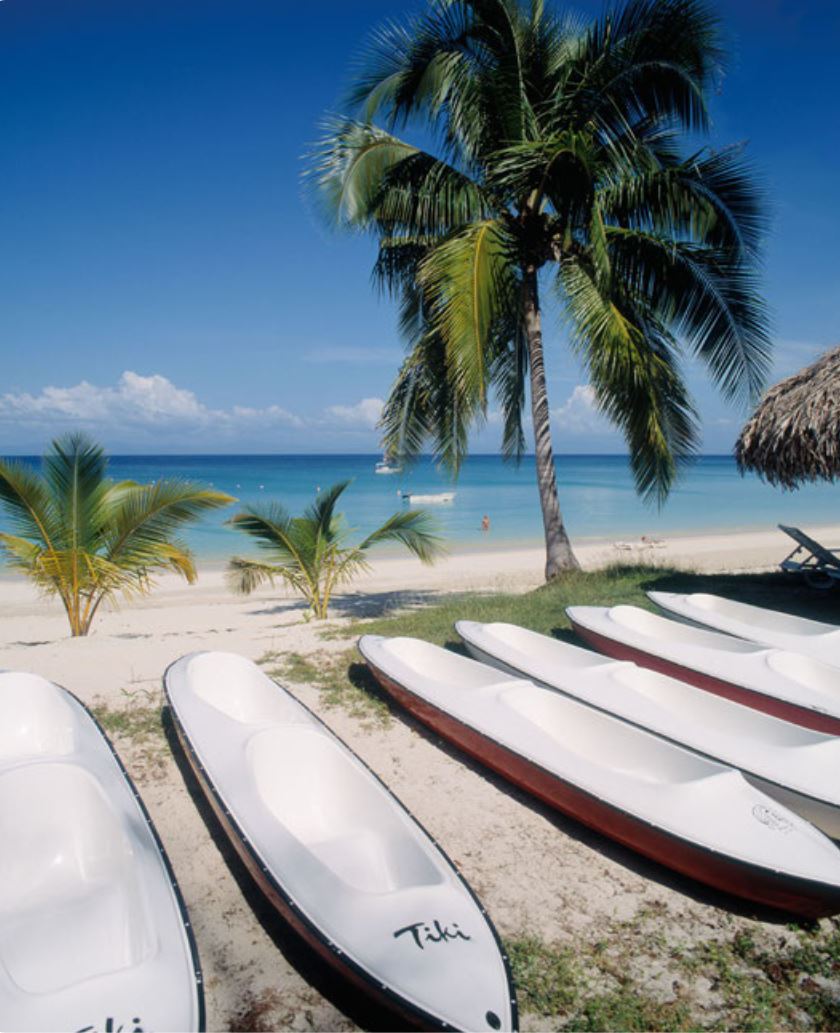 Each island in Las Perlas has a distinctly different look and feel. The most popular islands developed for tourism and attractive to expats looking for island property are Isla Contadora, Isla Saboga, and Isla Viveros.
These islands are accessible via ferries, by Air Panama to the regional airport on Contadora, or by private boat. Panga boats and the pangeros who sail them are still the heart of inter-island transportation on the islands today.
As a resident of Isla Saboga for a year and a half, and more recently on Isla Contadora for over two years, what keeps me here full-time is the marine lifestyle, the magnificent greenery, the beaches, and everything about nature. It's the perfect combination for me: the ability to live a productive life surrounded by nature—no noise, no traffic, no pollution—and I can work remotely and travel as much and as often as I want.
Others come here for more practical reasons…
U.S. expat John W., who, along with his wife Nancy, settled on Contadora in 2006, says: "Where in the world can you find oceanfront at a reasonable price where there aren't any hurricanes? I didn't want to worry about having to rebuild the house a second time."
Although property prices have been rising in recent years, they are still affordable to North Americans. One agent I spoke with told me about a Belgian expat he'd dealt with recently. "He was looking at properties based on his previous visit to Contadora six years ago. All the properties are beautiful, but if you're looking for a Third or Second World country where you can buy property or a house for US$50,000, you're wasting your time."
To Give You An Idea Of What To Expect, Here Are A Number Of Properties Currently  On Offer…
Villa of 113 square meters on Contadora. With two bedrooms and two bathrooms, it has ocean views and is just a couple of minutes to the beach. Price: US$239,900.
On Isla Saboga, a three-bed, three-bath home covering 250 square meters. Part of an exclusive development, it has views of the ocean, jungle, and beach. Price: US$629,000.
Finally, LIOS Editorial Director Sophia Titley reports on one of her favorite island destinations in Asia…
Canggu, Indonesia
Offering an eclectic combination of modern lifestyle and traditional culture with visible vestiges of both is Canggu (pronounced CHAN-goo), an up-and-coming neighborhood on Indonesia's most popular island—Bali.
A few decades ago, Canggu was nothing more than scattered villages, a few rice paddies, and long expanses of black-sand beach. All along those beaches, though, were surf-ready waves… These provided the impetus for the area's transformation over the past 20-odd years.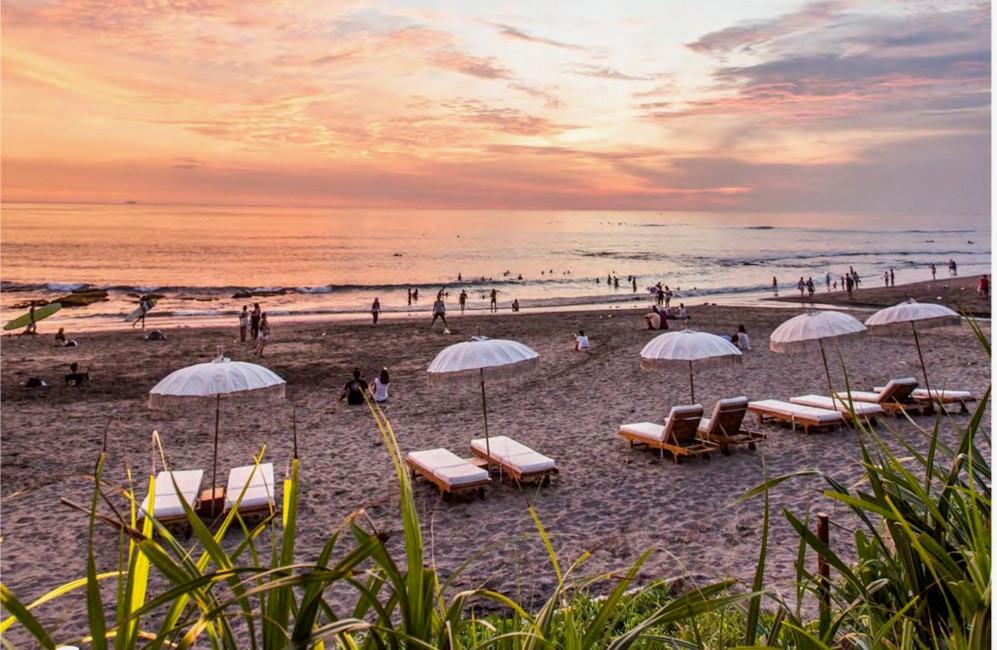 Surfers, ever pioneering into undiscovered territory, were the first foreigners to arrive in Canggu. The swells at Batu Bolong, Echo Beach, and Pererenan enticed them to visit… the opportunity for peaceful, seaside living among the rice paddies compelled them to stay.
While Balinese communities have called Canggu home for generations, surfers paved the way for what would soon become a busy, ever-growing community of expats from around the world.
Villas began to spring up alongside traditional homes… Modern, innovative restaurants opened up next door to Indonesian warungs (family-run restaurants run out of homes)… Surf bars, art galleries, yoga studios, co-working spaces, and public markets selling artisanal products filled the empty spaces in between…
The result is something unique: a Balinese neighborhood that's been modernized, staying true to its village roots while making space for first-world amenities. Canggu exists in the sweet spot between old and new, local and international, traditional and trendy… Some have even dubbed it the Brooklyn of Bali for this unique combination.
Another factor that's driven Canggu's popularity up is overdevelopment of Bali's south—the former epicenter of its tourism industry. Big-wig resorts, strip malls, and innumerable hawkers and trinket stands have made that part of the island tacky. Any vestiges of Balinese culture in places like Kuta have been erased, and so too has any of its charm. In short, it's no longer a nice place to spend time…
Canggu is distinctly different, the main reason being that it's not a tourist destination—it's residential. The foreigners that spend time here are residents, meaning hawkers and avaricious vendors have no business here. What you do have is regular people, both local and expat, going about their lives…
Canggu is warm and tropical. Just eight degrees south of the equator, temperatures here hover around 85°F with relatively high levels of humidity year-round.
The international community here is diverse… On top of the local community, there are Australians, Kiwis, Koreans, Canadians, Americans, Japanese, Germans, Argentines, and so on…
Foreigners are restricted in property ownership in Indonesia and are only eligible for Right to Use land (as opposed to Right to Own, which is only available to Indonesian nationals).
The Right to Use is a certificate with a maximum validity of 25 years that can be renewed for up to 80 years. Despite the inconveniences of this system, a huge number of foreigners still choose to own here, accepting the conditions in exchange for their slice of paradise.
Because of Bali's year-round agreeable climate, most villas are constructed so that you are both inside and outside at the same time: architecture styles feature open-air concepts. Often central rooms will have only two walls and a roof to allow constant air flow. Outdoor showers are commonplace… You may have the occasional visit from a wall lizard, but you'll want to be as close to nature as possible in Canggu. Plus, you can always count on at least the bedrooms to have four walls and reliable air conditioning when the humidity gets to be too much.
Here Are Some Properties Currently On The Market (Under 25-year Leasehold):
Under construction, a 150-square-meter, three-bed Mediterranean-style villa. With high quality finishings throughout and a private swimming pool, it's asking US$295,000.
Pre-construction villa blending European and Indonesian designs. Covering 160 square meters, it has three bedrooms, four bathrooms, swimming pool, and private parking. Estimated completion in 11 months. Price: US$250,000.
Investing in Asia can be daunting… not only because of the distance from home, but also the laws pertaining to foreign ownership.
But, if you're at all curious about the Asian market, help is at hand…
Tomorrow, our first-ever Live and Invest in Asia Virtual Conference kicks off. Over three days, we'll have all our Asia team of experts and expats online to fill you in on the top places for living and investing… and how to navigate everything from residency to real estate to health care.
If you're looking at Asia with pure investment in mind, we have a turn-key opportunity lined up, too (one that will provide you with a stream of cash flow for decades to come).
Lynn Mulvihill
Editor, Overseas Property Alert