Homes From 280k Euros In The Hamptons Of Europe
Prices in Portugal's property market have increased by more than 80% in the last decade. These increases have accelerated in more recent years, jumping by double-digit figures in 2021 and 2022.
Portugal is no longer the bargain property market it once was, which is part of the reason why we at Live And Invest Overseas have had to reconsider our position on this country…
For 13 years running, it was our top-recommended retirement haven, according to our Overseas Retirement Index. This year, however, it got bumped from the top spot, in part because of increasing property prices.
That said, Portugal's property market is robust and offers a wide variety of property types. For those with the financial means to access it, new-build luxury real estate, especially compared to Europe's other luxury markets, remains a bargain.
What Is Luxury Real Estate?
Luxury, high-end real estate is unique and exclusive. It's superior quality and usually costs a premium… although price alone does not define it.
It can be a highly lucrative investment with potential for high-yield rental income as well as long-term capital appreciation.
There's no set definition of what makes a property luxurious, but it usually includes one or more of the following characteristics…
Prime location. This can mean being dead center in an in-demand city or enjoying the privacy and seclusion of the countryside. What makes an ideal location is subjective.
Spectacular views… of cityscapes, landscapes, some stretch of waterfront, areas of historical significance, etc.
Proximity to luxury amenities, including high-end shopping, fine-dining, the arts, and so on.
Thoughtful architecture. Luxury homes typically have more space—more square meters, higher ceilings, bigger windows, open kitchens, walk-in closets, spacious bedrooms and bathrooms, etc.
Aesthetics and design, including top-of-the-line furnishings, snazzy internal equipment and smart features (motion detectors, temperature-controlled areas, car lifts, etc.), high-end appliances, designer furniture, and so on.
Fun extras, like pools, hot tubs, saunas, wine cellars, roof terraces, walk-in closets, and more.
Privacy and security.
At What Cost?
Luxury properties usually cost top dollar. In the world's top three luxury property markets (New York, London, and Los Angeles), transactions worth US$25 million or more are common.
Investors accept that they'll pay more for the maximum level of comfort available, as well as the status that comes along with owning luxury property.
That said, prices vary significantly from market to market, and in certain places, luxury property is not limited to just ultra-high-net-worth individuals. Portugal is one of those places.
You can get luxury property in Portugal for less than in comparable European locations like Italy, Spain, and France. Compared to Portugal, prices for new-build property are 50% higher in Italy, 70% higher in Spain, and over three times higher in France.
Why Portugal?
Portugal has all the cultural significance, gastronomy, wine, recreation potential, and great weather that make it as appealing a luxury destination as Europe's more traditional luxury locales… but the cost of access is lower.
So, too, is the overall cost of living. A hearty meal for one (including drinks) in Lisbon costs about 25 euros per person, compared to about 56 euros per person in Deauville, one of France's top jetset destinations.
A glass of wine can cost between 7 and 12 euros in Deauville, while in Portugal, that price range will get you a couple of bottles. Recreation also costs less. The cost of membership at a golf course in Deauville is 2,664 euros per year, compared to 1,100 euros per year in the Algarve.
Portugal offers investor incentives, including the Non-Habitual Resident regime, whereby new residents pay reduced taxes on certain income. Pension income, for instance, is taxed at a flat rate of 10%.
 Other reasons to invest here are that it does not impose any special restrictions on foreign property buyers, and transaction costs are generally low.
 One downside to Portugal is that it cancelled its famous Golden Visa program earlier this year, which panicked some investors and prospective homebuyers.
Under this program, you could gain EU residency with as little as 280,000 euros, and you only had to spend one week a year in Portugal to maintain the visa. After five years, you could become eligible for an EU passport and live and work anywhere in the 27-country bloc without restriction.
The closure of the Golden Visa is undoubtedly a loss, but it could turn out to be a net positive for investors… It may lead to a dip in the property market, which could create a fantastic buying opportunity.
Also, it was never the only option for gaining residency and citizenship in Portugal, nor was it necessarily the best option. You can still obtain residency through the traditional route of spending time in-country, which you would've had to do anyway to qualify for citizenship under the Golden Visa.
Luxury Property Picks In Portugal
 Portugal's most expensive property is found in Lisbon, Porto, and the Algarve's Golden Triangle area (the space between Vilamoura, Almancil, and the luxury resorts of Quinta do Lago and Vale do Lobo).
I've got the inside track on two luxury investment opportunities outside of these well-known and expensive areas that are worthy of your attention.
Madeira
Last week, I introduced OPA readers to Madeira, also known as the Hawaii of Europe. I scouted Madeira for lifestyle and property investment potential in April, and I was highly impressed by what I saw…
I toured a project that's currently under construction and being developed by a group with an established track record in Europe.
The project is in a prime location in Funchal, the capital of Madeira, about halfway between two tourist magnets: the Old Town and the resort-focused western half of the city…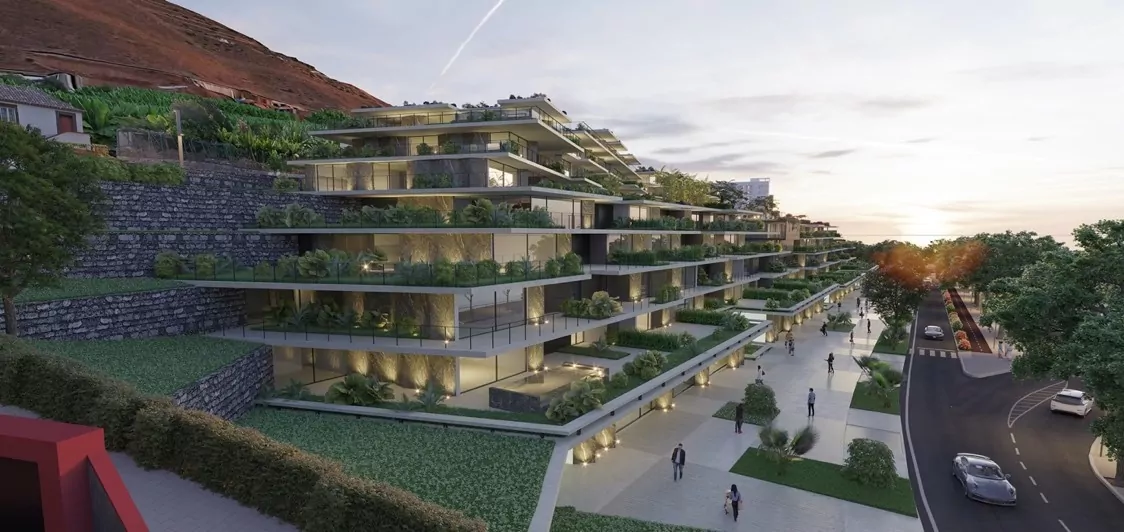 It's obvious that this project has been developed with the high-end buyer in mind… It features 150 apartments of between one and four bedrooms, many with terraces and balconies so massive that the outdoor area outsizes the indoor area of the apartment.
All apartments come equipped with kitchens, air conditioning, and home automation. They can also come furnished by internationally renowned decorators if you choose.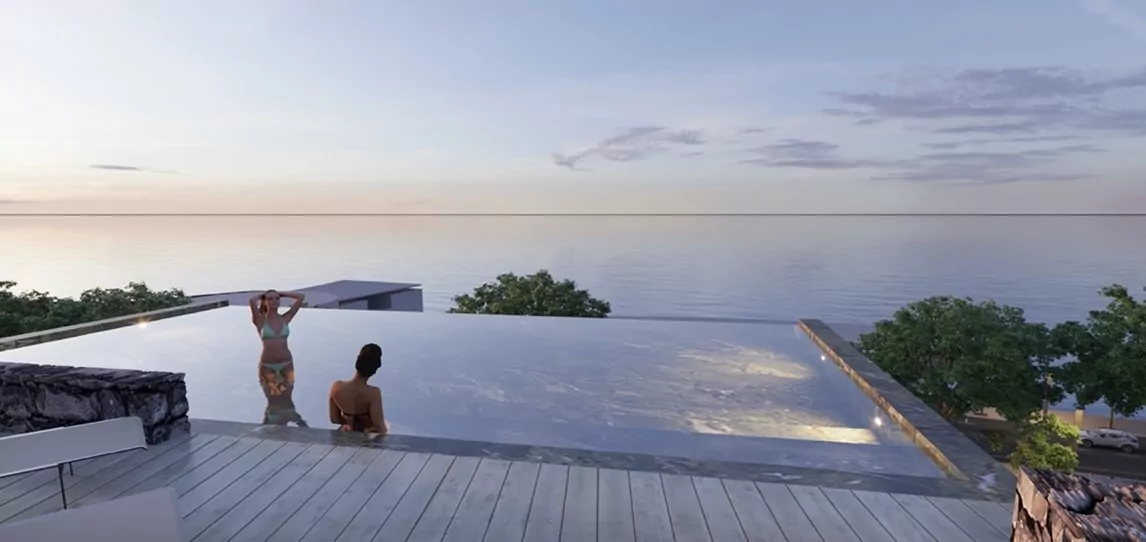 The best feature of the whole project, in my opinion, is the sweeping, interrupted ocean view it affords… and in the Hawaii of Europe, you're going to want your home to have an ocean view.
The developers have capitalized on that view by embellishing the project's outdoor spaces, which include a pool and a suspended, 3,500-square-meter garden with walking trails running through it.
Apartments range in size from 69 to 440 square meters, with prices between 750,000 and 1.7 million euros. Go here to get in touch with my contacts on the ground for more information.
Comporta
Back on mainland Portugal, a new landmark resort development is in the works in Comporta, an area of the Alentejo region that's also known as the Hamptons of Europe…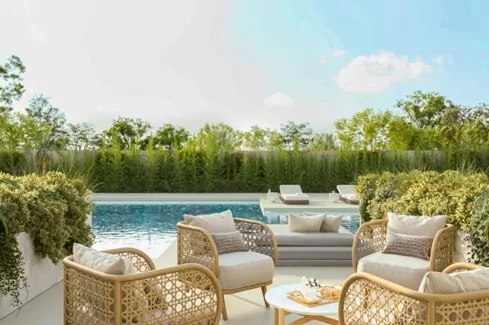 Comporta stands out for its long expanses of soft, white-gold beaches and rugged scenery that's more reminiscent of Southeast Asia than Europe, with its many rice paddies.
It affords a high level of privacy and exclusivity, making it a long-time haunt for celebrities like Madonna and Christian Louboutin. It offers a luxurious lifestyle and comes at a higher price than most Portuguese villages… but property is still within reach for the average investor.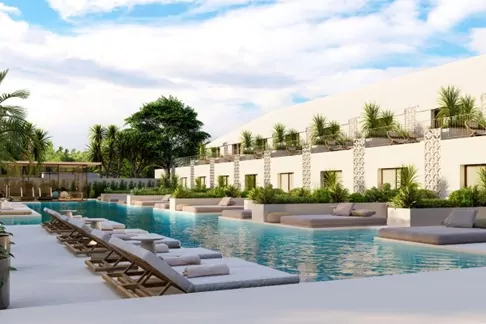 The development I want to draw your attention to is being designed to meet the rental demands of the area, but it can also act as a great second-home escape. It will be made up of three buildings that surround the on-site lagoon pool, and it will offer a gym and a common roof terrace.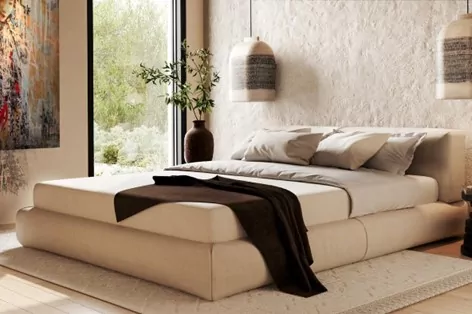 The project will offer studios and one- and two-bedroom units, all with luxury finishes. A special characteristic of this project is that all units, even the studios, have their own little private outdoor area.
Studios start at 280,000 euros—an exceptionally low price point for this area.
A furniture package is available, as are on-site property and rental management services, making this investment fully turn-key. The people behind the project are reputable developers with an established track record of 10 other developments in Portugal.
The expected delivery date is Q4 of 2025, so you're getting into this market at pre-construction prices. For more information about this property, click here.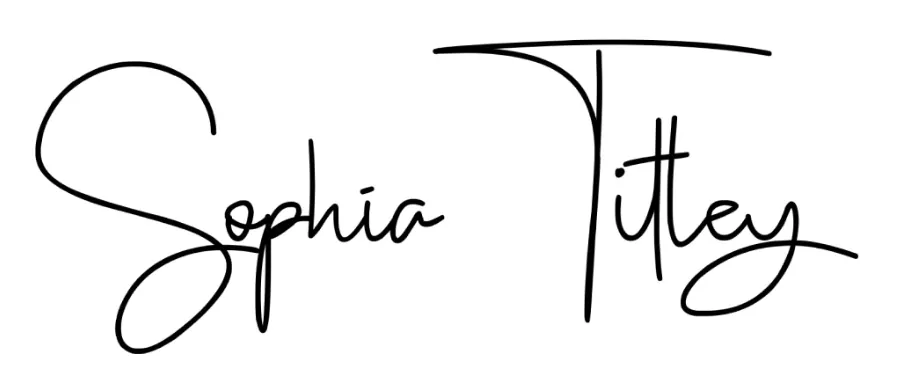 Sophia Titley
Editor, Overseas Property Alert