Could This Be The Most "Chill" Place In South America?
From dental appointments to haircuts to passport renewals for the kids, I let a lot slide over the past 18 months.
But procrastination time is over…
This week we got a note about a school trip to Barcelona. It was just the trigger I needed. The pandemic cloud lifted. And, later today, we'll be off to get new mugshots to send to the passport office. Not just so my eldest son can go on his school tour, but so we can take a long overdue family trip next year.
Influenced by meme culture, the kids are tossing around ideas about Japan and Russia. But, if I could choose anywhere in the world, it would be Argentina…
On the world stage, Argentina doesn't get much credit these days due to its political and economic instability. But, as Einstein said, "In the midst of every crisis, lies great opportunity."
Listening to Paul Reynolds speak at our Retire Overseas Virtual Conference earlier this month reminded me of how much this country has to offer… and how much opportunity it holds for North Americans right now. Paul, a native Argentine, is a realtor we've worked with for two decades. He and his wife have offices around the country and regularly put us on to new opportunities. Today, I'm going to recap on some of Paul's insights and share a few current opportunities.
Let's begin with…
Why Argentina?
Because of its alternate seasons to North America, the country is an ideal snowbird destination. Following are its top offerings as an expat haven:
1. Affordable Cost Of Living (Including Health Care)
North Americans will find their dollars go a lot farther here. Dinner for two at a nice restaurant costs US$25… a bottle of Malbec is US$4… and, quality health care is available, with insurance for around US$200 to US$250 per couple per month.
2. Property Is A Great Value
With the market at a 10-year low, now is a good time to property-hunt in this country. At US$1,770 per square meter, average prices in Buenos Aires are down 30% from 2018.
3. Rich Culture With A European Influence
Buenos Aires, known as "the Paris of South America," is the culture capital of Latin America. As well as its famous tango clubs, B.A. has some 300 theaters—where you can catch opera, ballet, plays, and classical performances. Other culture-rich cities include Córdoba, Salta, and Mendoza. And, even small towns—like the one I'll introduce you to in a moment—have their own cultural calendars.
4. Outdoor Wonderland
Argentina is one of the best places in the world to have fun and enjoy life. Apart from the culture, great wine and food, this is a dream escape for the outdoor adventurer. Play polo or ride like a gaucho across the pampas… ski or snowboard in Bariloche… go whitewater rafting at the Iguazu Falls… take an easy bike ride in the lake district or a hike to Mount Fitz Roy. There's something to do all year.
5. Diverse Geography And Climate
Stretching for 2,360 miles north to south, Argentina offers a diverse landscape and range of climates from sub-tropical in the northern regions to subantarctic down south.
Laid-Back Living In The Interior
The place Paul highlighted for us this month is the small town of La Cumbre. It's in Córdoba Province, a low mountainous region in the midlands. The town is 430 miles from Buenos Aires—about a seven-hour drive. But it's also just an hour from Córdoba's airport with frequent national and international flights.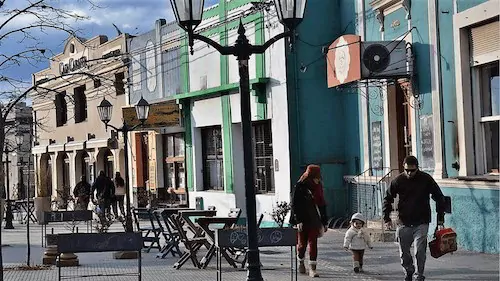 If you're not after temperature extremes, this region is a good place to be. It's coldest in July, averaging 52°F. January is the peak of summer with an average temperature of 75°F. In other words, this is the kind of place where you could be comfortable outdoors all year round.
Activities in the area include horseback riding, hiking, mountain biking, rock climbing, and golf. This laid-back town with a population of just 7,500 also has a strong artist community.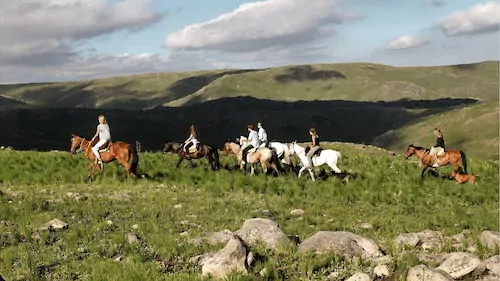 This is the kind of place where life moves to a slower beat. Morning coffee and dinner out with friends is just as much a part of life as exploring the great outdoors. In 21st-century lingo, you might say La Cumbre is pretty chill…
An English Manor In Argentina?
When the British came to help build Argentina's railway network in the 19th century, many of them took up home here in La Cumbre. This explains the English style you'll find in the local architecture. Building standards are high—many homes today are made with brick interior walls and stone exteriors. Construction costs average US$1,080 per square meter.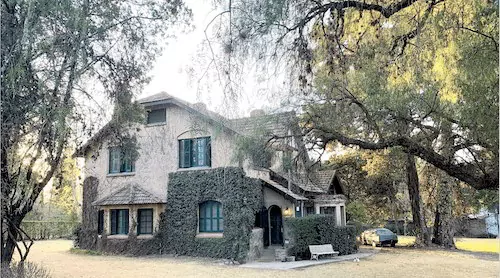 To give you an idea of what you could buy, here are some properties on the market in La Cumbre today…
Built in a North American style, a 183-square-meter house is under construction on a plot of land just over half an acre. Scheduled for completion in December 2021, the house will have two bedrooms and two bathrooms. Here's a render of what the finished product should look like…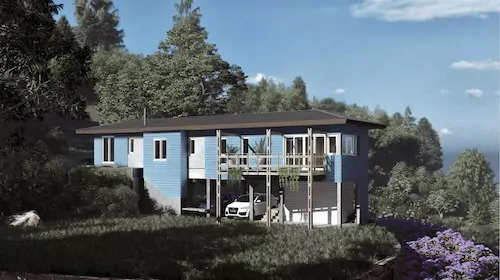 Set on a hillside, it has great views of the surrounding landscape and famous La Cumbre sunsets. Asking price: US$180,000.
In downtown La Cumbre, there's a classic three-bed house of 112 square meters. Needing some renovation work, it could work as a home or short-term rental as it's right in the middle of town. Asking price is US$90,000.
If you're looking to build from the ground up, mountain-view lots are available in an eco-friendly development. Water is provided, but you'll need to bring in your own solar energy. Lots are 3.2 acres with an asking price of US$34,900
For full details on these properties and more, you can reach out to Paul and his team on the ground.
Lynn Mulvihill
Editor, Overseas Property Alert