Located in western Argentina, Mendoza lies in the foothills of the Andes and receives rave reviews from those who visit. The area produces a variety of agricultural products, but it's undoubtedly best known for its wines, especially dry reds. If you enjoy a glass of Malbec or Cabernet Sauvignon, you've likely had a taste of Mendoza already.
In part because of the many bodegas (wineries) here, tourism constitutes a large and growing portion of the economy. Tourism is fueled not only by wines, but also by a rich culinary scene, outdoor activities, lovely scenery, and mountain climate. Foreigners flock here in the summer (roughly December through February), and Argentinians come year-round.
Native Argentinians speak of Mendoza fondly as if it were a charming mountain hamlet, but this is Argentina's fourth-largest city, at well over 900,000 inhabitants in the metropolitan area. Still, it does feel smaller, more intimate. In fact, as I write this, I hear the clop-clop of horse hooves down the street, although I'm only a block away from a major thoroughfare.
If you are a foodie, you'll love Mendoza. My first meal here was linguine with a hearty meat and tomato sauce, including sparkling water, rolls, and a dessert of sauteed peach slices and cream. It all set me back about US$4.25.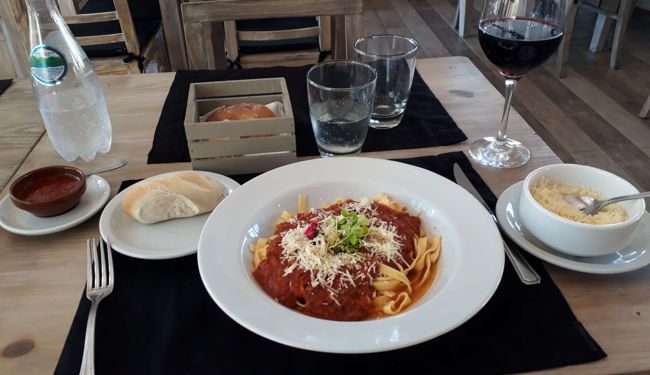 After dinner, you can pop by any market to pick up a bottle of wine to take home. A decent bottle can run US$3, and the wide selection means you can always try something new. While you're in the market, follow your nose to the bakery, where you'll find an equally impressive array of bread, rolls, and cakes.
Fortunately, Mendoza also offers many options for working off those calories. Just walking about is a pleasure. The city is quite level and not difficult to navigate, with parks large and small scattered liberally throughout. There are hiking trails all over the area and horseback riding is popular and inexpensive. For those of you who like a bit more excitement, there is also river rafting, from class I to IV.
The weather here will be a plus or a minus, depending on your taste. While the city lies at about 2,450 feet, the weather exhibits all the capriciousness you'd expect at higher altitudes. One day it's 90 degrees, the next 60. Personally, I find such changes in the weather invigorating, and the cool nights foster deep and restful sleep. But if you are looking for perpetual spring, or endless sunny days, Mendoza likely won't fit the bill.
Otherwise I see few drawbacks to Mendoza. One to note, however, is that reliable, high-speed internet has not yet arrived. Speeds likely will improve here in the future, but for now, they might be insufficient for your needs.
A Real Estate Market To Watch
Important: If you are in the market for real estate in Argentina, the prices are usually listed in U.S. dollars, but can be found in Argentine pesos. Pesos are also indicated by the dollar symbol. If a property seems ridiculously overpriced, it's probably listed in pesos.
There are many good neighborhoods in greater Mendoza to choose from. Some are open, and others are gated communities. I noticed a lot of new homes going up, especially west of town in gated communities with unobstructed mountain views.
Building standards here—both materials and labor—are good. Construction is of solid bricks (not hollow, as is common in Latin America) covered in stucco. Rooms are larger than I've seen in other Latin countries. Homes are often faced with local rock, and sport lots of wood trim. Most materials are sourced locally, which keeps costs down. Your dollar goes a long way here.
I stayed in an open barrio called Bombal Dorrego, which is middle to upper middle class and very well maintained. It's a nice, safe neighborhood not far from downtown. Here you can purchase a bright and airy one-story home with three bedrooms (one en suite) and two full baths. It offers a spacious kitchen with a pantry, an adjacent laundry area, and separate dining room. A two-car garage with an automatic door opener is accented by a spacious back yard and patio. Asking price: 2,000,000 pesos (about US$48,300).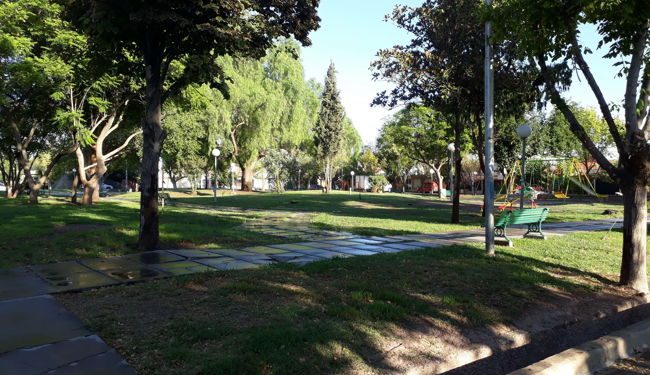 In the upscale, gated community of Dalvian, on the west side of town, a two-story home of 360 square meters is currently on offer. It includes four bedrooms (one with bath and dressing room) and four baths. This spacious home also includes a kitchen, dining room, office, laundry room, maid's quarters, play room, barbecue area, and a two-car garage. Asking price: US$220,000.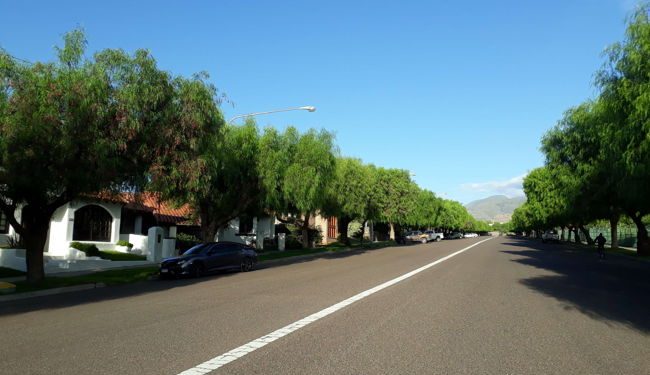 Nearby is the equally lovely La Bastilla gated community. Here you'll find a one-year-old, single-story, four-bedroom, three-bath home. The home sits on a nice-sized lot of 620 square meters, and the house itself is 220 square meters. One bedroom is en suite and has an adjacent dressing room. The home offers central heating for the cool winters. There is a barbecue area, a yard with irrigation along with a two-car garage. Asking price: US$275,000.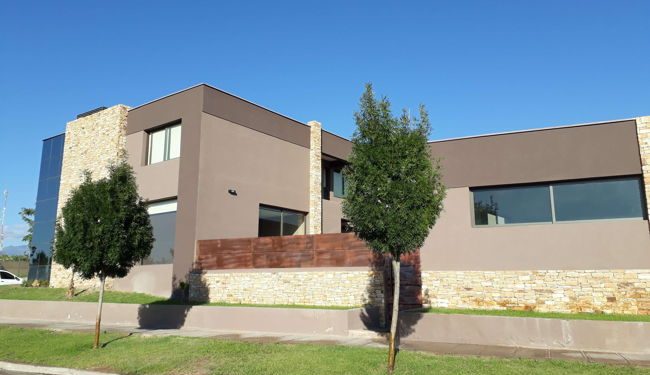 If your tastes run to something simpler, a clean and modern two-story home with two bedrooms and two baths is available in a gated community. With 81 square meters of living space, plus 34 more square meters of yard, you'll enjoy large common areas. The ground floor includes the living room, half bath, kitchen, separate dining area, and garden with a barbecue. Upstairs there are two bedrooms and one and one-half baths. Asking price is US$132,000.
Mendoza is a lovely place, and surprisingly inexpensive. I think Mendoza is definitely worth a visit, so why not come down? Just don't be surprised if you find that you'd like to stay awhile. There is a healthy contingent of expats here, some seasonal and others living here year-round.
You might soon be one of them.
John Clites