Plus: "Only A Fool Would Buy In The Dominican Republic!"
May 12, 2015
Medellín, Colombia
US$1=2,350 Colombian pesos
Dear Overseas Property Alert Reader,
I'm writing this week from the Live and Invest in Colombia Conference, and I wanted to pass on a good offer that I heard this morning.
It's a residential income investment in Medellín, Colombia, and here's why I like this deal:
There's a low point of entry, starting at around US$27,400
The investment can qualify you for a Colombian residency visa, which in turn gets you access to Colombia's financial system and excellent health care regime
on investment averages 5%
This project taps into Medellín's lucrative short-term rental market, which is experiencing increasing demand and a dwindling supply
The project now has a two-year track record, which removes most of the early uncertainty and concept risk
Currently favorable exchange rates between the U.S. dollar and the Colombian peso give the investor a currency advantage at this time, significantly lowering the cost of entry
Let's take a look at the specifics.
Why You Want To Be In Medellín's Short-Term Rental Market
Medellín today is a property-investor's haven. In the high-end, affordable neighborhood of El Poblado—Medellín's equivalent to Bel Air or Beverly Hills—you'll enjoy solid rental returns and a nicely appreciating market.
When I first came to Medellín in early 2010, it was a goldmine for the property owner renting short-term. Occupancies were high, and double-digit returns were commonplace, even in less-than-prime areas of El Poblado.
Then, in May 2010, a law was pushed through by the hotel lobby that restricted the ability to rent apartments for periods of less than 30 days. Since that time, you can only rent your apartment short-term if you're in a building whose bylaws specify that it can be done. If this permission is not in the building's existing bylaws, it can only be added with the approval of 70% of the homeowners.
Not surprisingly, few buildings have this provision today.
Since then, the city's two top property managers have reported a dramatic change. In 2010, about 75% of their inventory was available for short-term rental. Today, short-term units make up less than 5% of the rental pool.
But, meanwhile, the demand for short-term apartment rentals keeps going up. Most travelers prefer the convenience, hominess, and privacy of apartment living when compared to a hotel, and renting an apartment costs significantly less than a comparable hotel stay.
So, enviably for those who own them, the inventory of short-term units is down… but demand is up. Here are your options if you want to enter this market:
Buy a unit in a building built for short-term rentals or one where these rentals are specifically authorized
Buy in a building where short-term rentals are informally permitted and hope this doesn't change
Participate as an investor in a short-term rental project
Options 1 and 2 have the disadvantage of requiring a large outlay of cash… the cost of the entire apartment itself. They also suffer on the liquidity front because most Colombians—who make up 95% of the market—do not want to live in a building where short-term rentals are permitted. This can hurt you at resale time unless you're selling to another income investor (who will pay a premium to get a short-term unit).
Further, Option 2 is technically illegal, which brings instability and liability into your risk column.
On the plus side, Options 1 and 2 will bring you a better return, often in excess of 10%. As inventories dwindle, the relative demand increases.
Option 3 is legal, stabile, and provides a decent return, with the lowest possible investment level that qualifies for a visa.
Participating As An Investor In A Short-Term Rental Project
This new approach was born as a result of the worsening shortage of available short-term rental units. In a nutshell, a developer will seek investors and obtain a building that is then refurbished and repurposed into short-term rental units. Investors will typically own shares of a company that owns the building. They then receive payouts from the rental income.
The advantage of this type of project is that you can invest in El Poblado's short-term market without the hassle of buying and owning a property.
I was introduced to this idea by Rich Holman (founder of First American Realty Medellín) and his business partner Joe Greco. Their first project, Poblado Suites, was a success. The idea was an obvious winner, and the shares sold quickly. Thanks to conservative estimates, earnings have been higher than projected.
Rich and company then completed six additional projects targeting the short-term market. The current offer is a property named Casa Provenza.
Casa Provenza: The Heart Of Zona Rosa, Where Demand Is Strongest
El Poblado is the most sought-after sector in Medellín, and the neighborhood of Provenza is the most sought-after sector in El Poblado, at least for the income investor and for many second-home owners.
Casa Provenza, as you might guess, is in the heart of Provenza.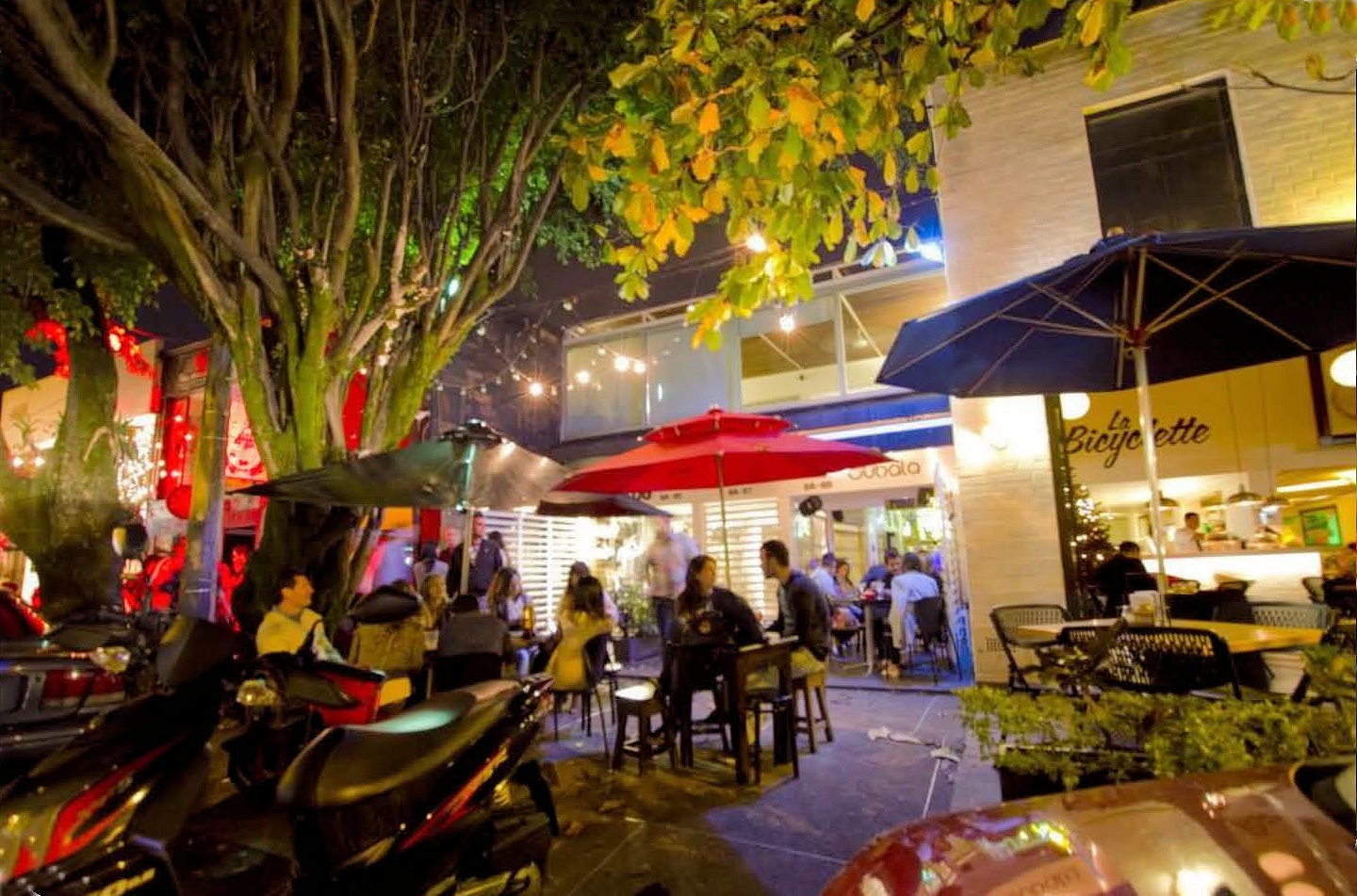 Casa Provenza sits in the heart of Medellín's restaurant and nightlife district
Provenza includes what I call the gourmet district, with some of the best restaurants in the city. It's also just a minute's walk to Parque Lleras—Medellín's restaurant, cafe, and nightlife epicenter. Plus it's an easy walk to the Golden Mile—El Poblado's commercial, banking, and business hub.
It's also convenient to high-end and everyday shopping, along with a well-equipped and popular gym.
A shaded and tree-lined neighborhood, Provenza is usually the first stop for most potential expats and a recurring stop for visitors to the city.
My place is just a few minutes' walk from Provenza, and I come over at least once a week to enjoy the cafes, shops, and restaurants.
Casa Provenza is a building that has been 100% repurposed and remodeled to a luxury standard. Its appointments and amenities are targeted specifically to its intended clientele, and it was spec'd-out by First American after seven years of experience in catering to this exact market.
It consists of three luxury guest suites as well as two ground-floor commercial spaces for lease. Due to the high commercial demand, occupancy for these commercial spaces has been 100% so far over the past two years.
Specifics Of The Casa Provenza Deal
These are the key points of the Casa Provenza offer:
Your investment in Casa Provenza is accomplished by your partial ownership in a Colombian corporation, whose sole purpose is ownership of this asset.
The investment is 64.4 million pesos per share, which includes an investor's residency visa, type TP7. At today's exchange rates, this works out to about US$27,400.
If you do not want a visa, the investment is 60 million pesos (about US$25,500 today). This of course will raise your ROI accordingly because you're investing 7% less for the same return.
The investment levels I gave above do not include the transfer fees that you will incur when sending the payment to Colombia.
The developer is offering a total of 15 remaining shares at this time (20 shares were sold during the initial offering). The total available shares will remain at 35.
The projected return on investment varies between 4% and 6%, depending on the exchange rates when you transfer the funds and whether or not you opt for residency. The occupancy projection is based on Casa Provenza's first two years of operating experience.
You will receive a 10% to 50% discount when staying at Casa Provenza yourself when visiting Medellín, depending on how far in advance you make the booking.
A down payment of US$500 per share will secure your investment. You must pay the balance before Dec. 31, 2015.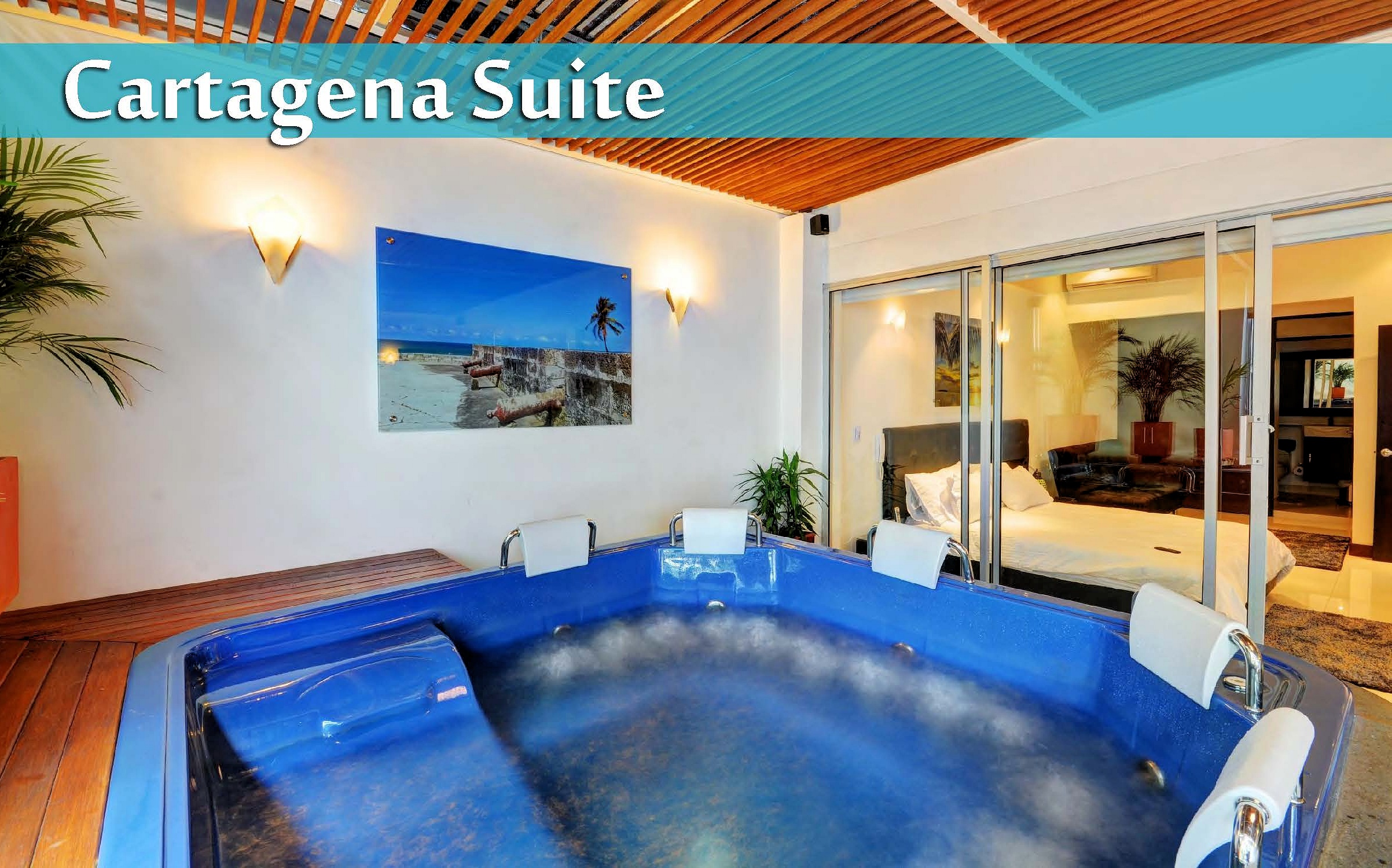 The remodeled suites are just what the target client is looking for
Here's Who Should Be Interested In Casa Provenza
The Casa Provenza offer provides a decent ROI and comes with a residency visa. This in turn gives you access to Colombia's banking and investment infrastructure as well as its excellent health care system.
If you want an easy and painless way to establish residency, with banking and health care presence in Colombia, this is a good way to do it. Casa Provenza could provide a turn-key Plan B for the internationally diversified investor.
Finally, the current exchange rate makes this deal cheap in dollar terms. The initial offer for this project (more than a year ago) cost about 27% more than today's offer.
If you have any questions or would like more information, please get in touch with Rich Holman, founder of First American Realty Medellín. Rich will immediately send you an investor's information kit and answer any question you may have.
Lee Harrison
Editor, Overseas Property Alert
P.S. Every presentation at this week's event in Medellín, including Rich's presentation on Casa Provenza, is being recorded. You can lock in access to this new and comprehensive bundle of live and invest in Colombia resources now, while the conference is taking place, for a pre-publication discount that saves you more than 50%.
***
Letters To The Editor
Hi Lee,
We are going to be at the Colombia conference, and after we see properties in Medellin we would like to go to Cali.
Do you have a recommendation for a real estate broker in that area for investment rental property? We would also be interested in property managers if the brokers that you recommend don't do it.
Thanks in advance for your help and look forward to seeing you in Medellín.
Paul
The agent I work with in Cali is Alba Lucía Polanía. She took good care of us during our last scouting trip to that city.

***
Only a fool would live in the DR!

I live in
Conde Nast's
"2013 World's Best City" (San Miguel de Allende, Mexico) in a 6,500-square-foot house. I paid US$680,000 10 years ago when it was a new spec house, and now it's worth over US$1 million.

My sister and her husband have a huge home on the southern beach of Anguilla, British Virgin Islands, overlooking Saint Martin. They have US$3.5 million in it, and my sister tells me they would get about half that if they sold it.

The Caribbean well and truly sucks!

Retired expatriate
Well, at least one letter a week is good for a laugh around the office. In this case, we're to believe that every market in every country in the Caribbean is a foolish investment because this guy's sister made a bad investment with one house in the British Virgin Islands.
This is like saying you'd be a fool to buy in Toronto because you have a sister who lost money in Detroit.
But there's another point to be made here as well.
To start with, a house that's "worth US$1 million" is not really worth US$1 million until it's sold. But let's assume that he gets U$1 million for the property. That gross profit of US$320K sounds like a lot.
But when you consider the transaction costs of the purchase and sale, it only nets out at about 2.9% annual return before taxes (US$20,000 per year for 10 years).
That 2.9% really isn't anything to brag about… although he did do better than his sister in the BVI.
Have a question? You can write to Lee here.