We're going to kick off today by putting two beach properties head to head. I'm not going to tell you where they are just yet. (Though maybe you'll be able to guess.)
Here's our first pick (Property #1)…And our second (Property #2)…
Nice beaches, right? Easy to imagine yourself relaxing at either of those…
Now, let's zoom out a little to see where these properties are in relation to the sand…
Back to Property #1…
The unit we're interested in is in the front-line building to the left. But hold all judgement for a moment. We're not done yet…
Over to Property #2…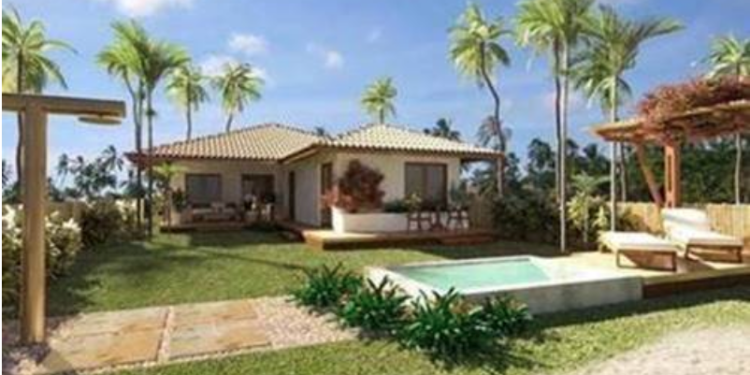 See how the sand is just touching your front yard and just a step or two from your private pool area…
Now let's take a look inside…
Here's the living room of Property #1…
And, your living area in Property #2…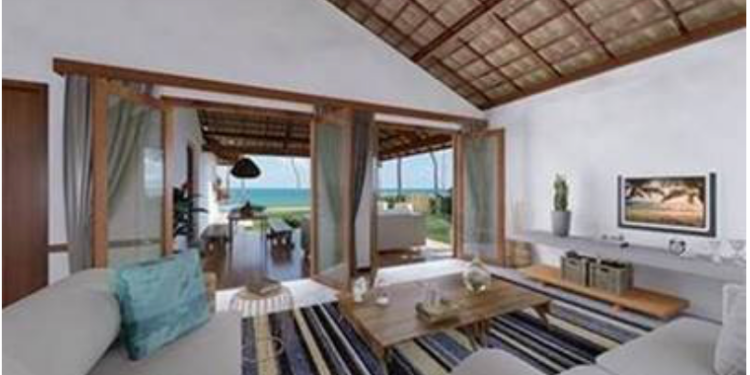 Okay, time for the big reveal…
The first property—as you may guess—is Stateside… on the shores of sunny Ocean Ridge, Florida.
The second property is on the coast of northeast Brazil… near the international resort of Canoa Quebrada.
Last week, we looked at the price of U.S. property versus overseas property. We teamed up Florida and Brazil for their comparable beach lifestyle. Today is a real-life, current example of how this plays out if your budget is under US$150,000…
Both of these properties have good beach access in a sunny corner of the world. Both are approximately 100 square meters in size. Both have two bedrooms.
And, both come in at under US$145,000.
In fact, the Brazil property is a lot less than that price—but we'll come back to that in a moment…
But, that's really where the comparison ends…
Our Ocean Ridge property is in a condo building (with—it must be said—a distinct motel look). It's the distance of a block back from the beach. It was built in 1969. Though it looks to be in good condition, it's not the kind of thing the Instagram generation of vacationers are looking for today.
To add insult to injury, you can't see the ocean from your car-park-facing unit. Here's what the view is like from your Ocean Ridge balcony…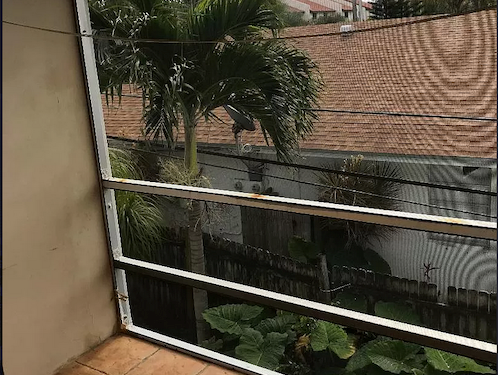 On social media, you might tag that as #cookiecutter #uninspiring #worstvacayever.
Now, to Brazil…
Here we have a standalone villa on its own lot… with a private swimming pool… right on the sand…
The villa is brand new and you can gaze at the ocean from your master bedroom… your living room… or the covered terrace outside.
(On Instagram, you'd tag that #livingmybestlife.)
And you'd be here within 90 minutes of landing at the airport in Fortaleza—following a drive along a good highway. Compare this to Panama where you'd be driving at least four hours out of the city to get somewhere like this… and have to endure some dirt roads. Not what every tourist is up for…
Speaking of tourists, you won't have to chase them down personally. Your villa in this master-planned community can be fully turn-key… with on-site management looking after everything from bookings to maintenance.
Now, back to the price. Earlier this year, Lief and I alerted you to these beachfront villas. At the time, they were selling for US$147,000.
Now, due to the effect of coronavirus and the weakening of the Brazil real, you can knock a "currency discount" of US$22,000 off that earlier asking price…
So, today, this brand-new two-bedroom villa… with the gentle ocean breeze sweeping through… is yours for just US$125,000.
Think about that.
Just don't think for too long.
At time of writing, only two of these beachfront villas remain.
If you'd like to find out more about these dreamy villas on one of the nicest stretches of coast in Brazil… go over here for more details.
Lynn Mulvihill