If you could take your work anywhere, where would you go?
One thing this pandemic has shown us is how so much of our business can keep going online. Even as economies around the world open back up, many workers will continue to operate from home for at least a few more months. And, a recent survey by Cybersecurity Insiders found that 84% of U.S. companies surveyed plan to develop work-from-home policies that stretch beyond this pandemic.
Of course, LIOS readers have been doing this for years… working remotely for U.S. based employers, or starting up their own consultancies and online businesses from their favorite corners of the world.
This could be the perfect time to join them…
After all, what difference is it to your boss or client whether you Zoom in from a dark corner of your basement in North Carolina… or from your over-the-water villa in the south of Thailand?
Today, we're going to look at some of the top spots you could base yourself (and your home office) overseas—including some current property offerings in those locations.
In compiling this list, I've focused on places where you would:
Have fast and reliable internet
Be part of a well-connected neighborhood—with cafés and co-working spaces nearby for when you want a change of scenery
Live affordably and enjoy a healthy work/life balance
Be in an attractive location (if you don't plan to live full time overseas… or plan to move around between places… these are places that would have appeal on the short-term rental market).
Most of the properties I've chosen below include at least two bedrooms… so you may use one as an office/guest room. (From somebody who has been working from home these past 13 years, a working space away from your main living area is imperative.)
Without further ado, let's get started…
Medellín, Colombia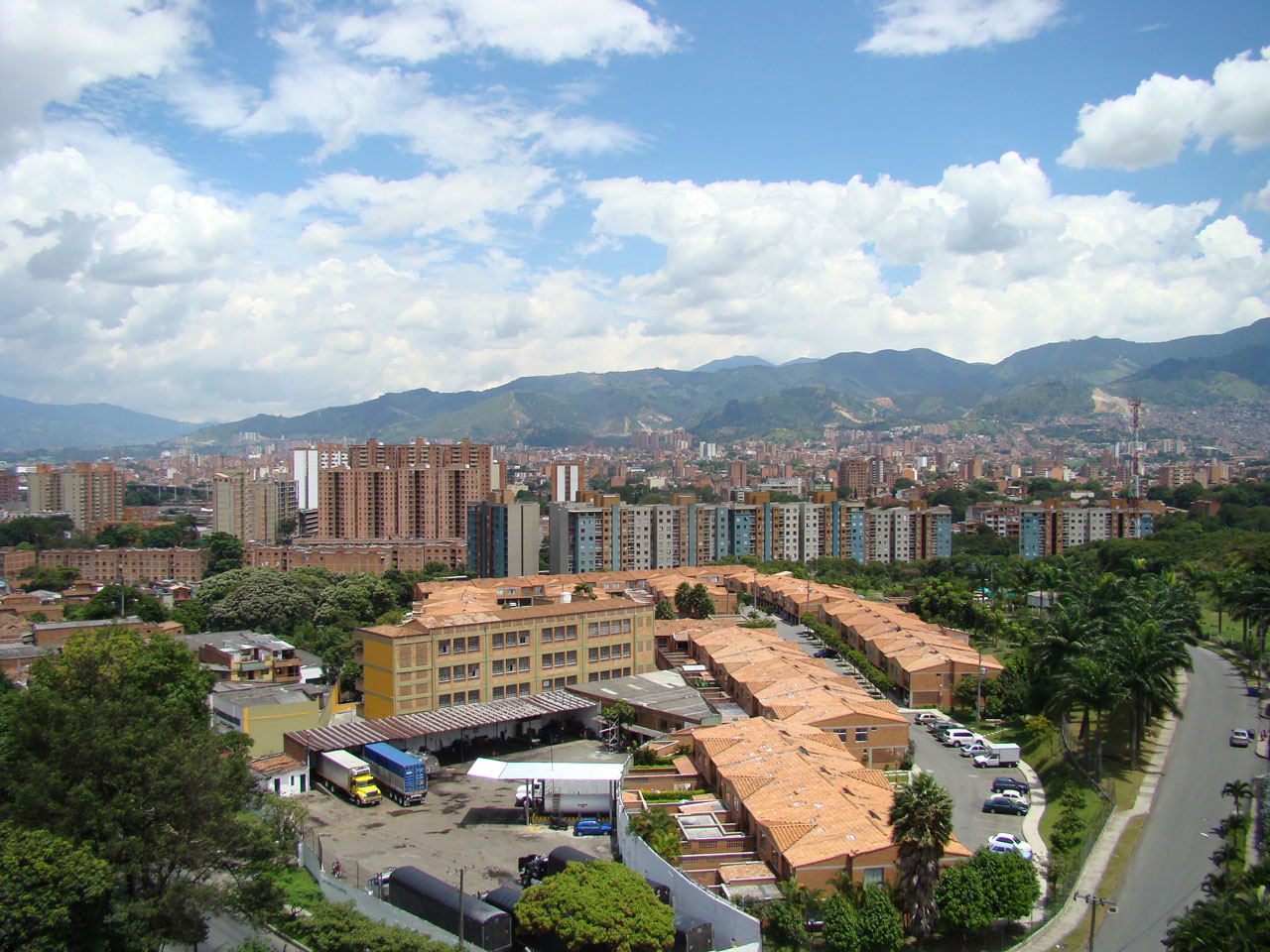 "One of the newest digital destinations, this sprawling Colombian city is a hotbed of entrepreneurs and startups." So said Forbes when it counted Medellín among its 11 top places to be a digital nomad.
The City of Eternal Spring is a top choice for expats, too. The cost of living is low, the internet is reliable, and the sophisticated lifestyle is hard to match elsewhere in Latin America. With good weather year-round, you can be outdoors, enjoying Medellín's wide green spaces, festivals, and exhibitions.
El Poblado is one of the city's most popular neighborhoods with expats and tourists, but affordable options are still available (especially in older buildings). This three-bedroom apartment in El Poblado is just over 140 square meters and close to shopping and local transport. The building has a gym, a heated swimming pool, and social areas. Asking price is 650,000,000 Colombian pesos (US$177,050).
If you'd appreciate something brand new, one of the agencies we work with in Medellín just launched an exciting new development at last week's Live and Invest in Colombia Virtual Conference. Right in the center of El Poblado, this luxury condo building provides a tranquil escape from city life… while being minutes away from the business district, shopping, and restaurants. Units range from 160 to 180 square meters. Get in touch here for more details.
Porto, Portugal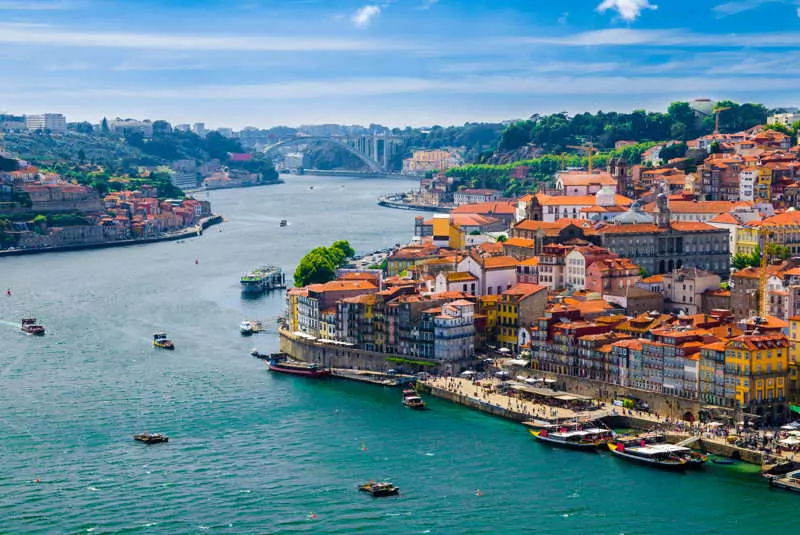 Globally known for its exquisite port wine, Portugal's second city is surrounded by the enchanting Douro Valley (a UNESCO World Heritage Site). In Porto's older neighborhoods, you'll find rows of colourful houses, crisscrossed by tiny cobblestone alleyways that are home to cozy cafés, restaurants, and bars.
One of the best neighborhoods to consider—that still offers affordability—is Cedofeita… a quiet area that's close to amenities and has strong public transport connections. With its alternative bars, art galleries, and open-air meet-and-greets, it's a top choice for artists in the city.
This 65-square-meter, two-bed apartment in Cedofeita was recently renovated. A bright space, close to all services and public transport, it's asking 230,000 euros (US$264,740).
Playa del Carmen, Mexico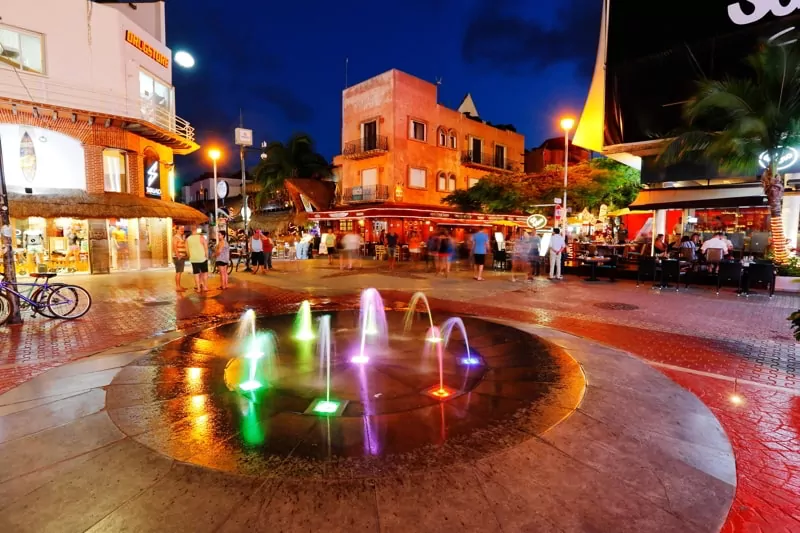 Playa del Carmen is a little beach town that sits about an hour south of Cancún on Mexico's Riviera Maya. During the 1990s, this former sleepy fishing town became the fastest growing city in Mexico.
Today, "Playa" is home to over 10,000 foreigners—including Europeans, Americans, Canadians, Argentinians, Venezuelans, and many more nationalities. Many expats are young and still working—they own and operate bars, teach English, teach at or run schools, manage real estate offices. It's also popular with the laptop entrepreneur set…
Melissa, a fashion designer from Montreal says, "Playa del Carmen has everything I need—the same time zone, good food, low cost of living, good community, choices of co-working spaces, and plenty of activities." All of that… and English is widely spoken around town.
One attractive property is this two-bed penthouse just five minutes from the beach. Finished to a high standard, it has two terraces, and a shared hot tub on the rooftop. Price: US$180,000.
Montpellier, France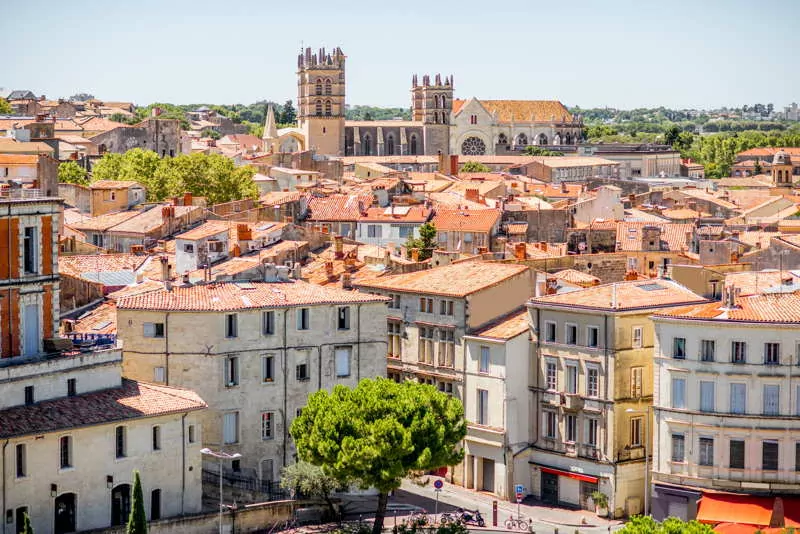 The third-largest city on France's Mediterranean coast, Montpellier has been called "the Paris of the south of France"… but with less pollution and more sunshine. It's part of the Occitanie region—one of our favorite corners of France—and would make a great base to enjoy the coast and the best of the French countryside.
A university city, it has a strong café culture and a growing number of co-working spaces. Its architecture is reminiscent of Paris—it has its own version of the Arc de Triomphe (Porte du Peyrou)… and you'll find Haussmann's handiwork in parts of the city center.
For some classic Haussmannian style, this 80-square-meter two-bed apartment is on the market for 475,000 euros (US$540,900). Or there's this cozy, creative space in the heart of the historic district (with a private courtyard) for 249,100 euros (US$283,700).
Koh Lanta, Thailand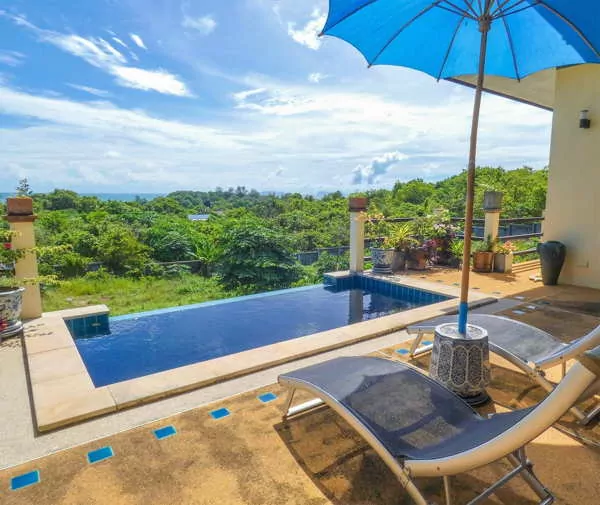 For expats attracted to beach living at an affordable price, Thailand is a top option. Renowned for its diving and snorkeling, the island of Koh Lanta is located just off the coast of Krabi in southwest Thailand. It has a long coastline with more than a dozen powder-sand beaches, so there's plenty of room on the sand even in high season. But it also attracts the entrepreneurial set…
Forbes says: "Many of Thailand's islands are becoming crowded with tourists, but not Koh Lanta, which is the best island paradise for digital nomads. You'll find great weather, a thriving expat scene and plenty of co-working hubs."
This three-bedroom oceanfront villa in the old town—in an area popular with expats—has been operating as a short-term rental. With a private infinity pool, it's on the market for 5,500,000 baht (US$175,600).
Valencia, Spain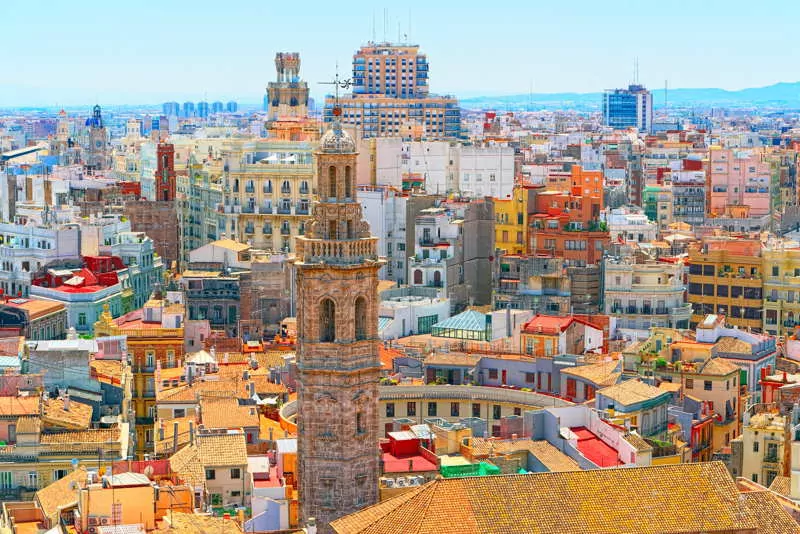 Spain's third-largest city—situated on the Costa del Azahar (Orange Blossom Coast)— Valencia boasts a warm climate year-round, a vibrant lifestyle, and is well located to explore the rest of Europe. The city offers theater-goers and music-lovers a plethora of variety and venues, from the Berklee-affiliated Palau de la Musica (Palace of Music), where you can hear world class jazz, to hip clubs and live-music bars.
It's also more affordable than Barcelona (four hours north along the coast), and you won't have to beat the tourists to secure a café table and check your email on the widely-available free Wi-Fi. It has options for flexible and affordable co-working space all over the city.
How about this centrally-located three-bed apartment in a quiet residential area of the city and just 300 meters from the Metro… Recently renovated, it's 85 square meters with an asking price of 150,000 euros (US$170,575).
Santiago, Chile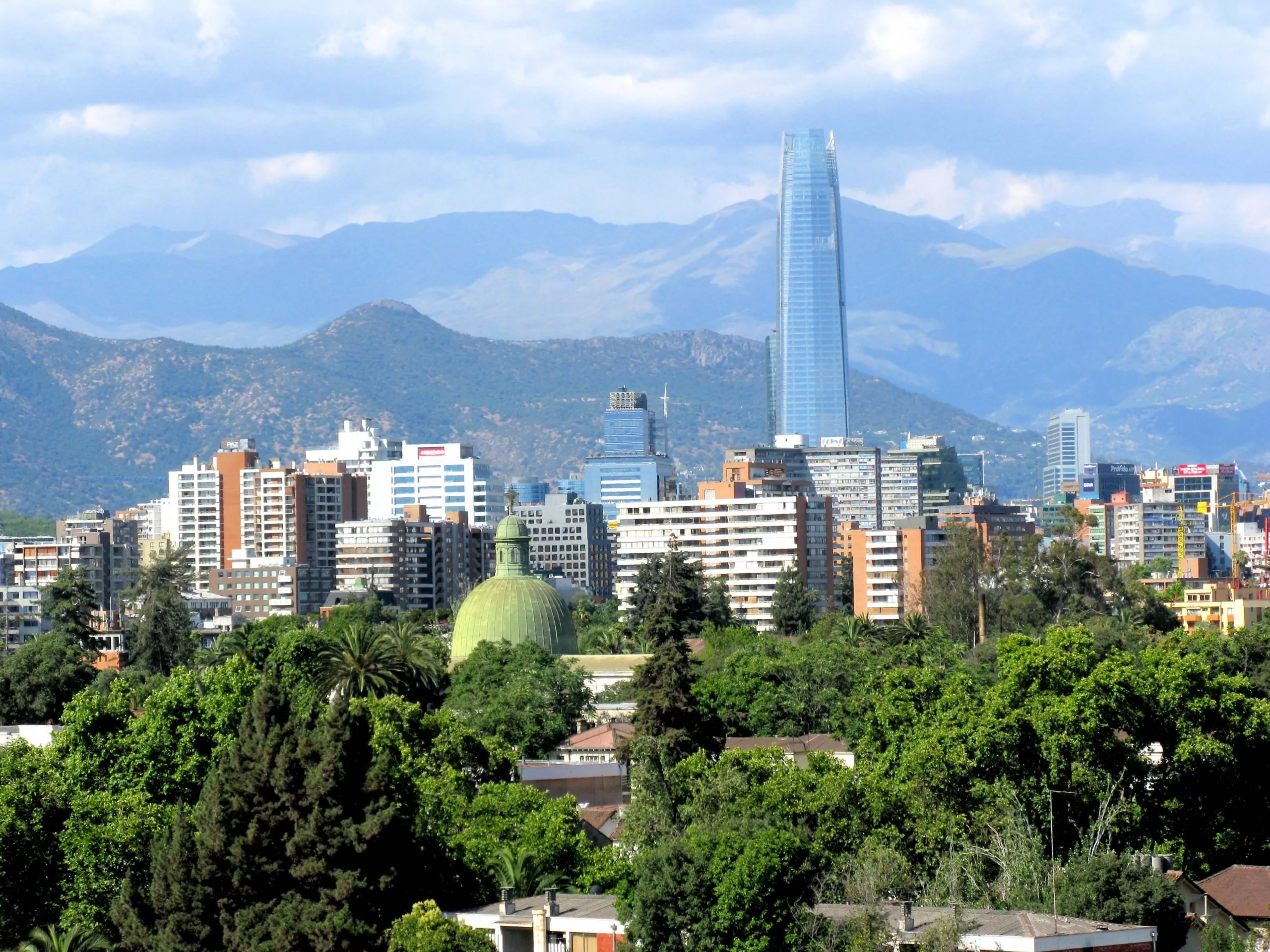 Santiago offers a First World-living alternative in Latin America and has the highest standard of living in the Americas after the United States and Canada. It doesn't have the same cultural sophistication as Medellín, Colombia… but comes with a stable economy and expats here appreciate its overall safety.
Digital workers will appreciate the reliable, fast internet… in a city with stunning mountain views, clean streets, well-maintained parks, and efficient public transport.
What's the best part of town to settle? Expat Lauren Brown says, "If you ask a foreigner where they are living, nearly 50% of them will respond Providencia. Its central location; loads of public transit; endless amounts of restaurants, cafés, bars, and shopping; and quiet residential streets make Providencia a popular spot to live."
This stylish three-bed apartment with a covered terrace is currently on the market in Providencia for 6,500 UF (US$236,900).
Ljubljana, Slovenia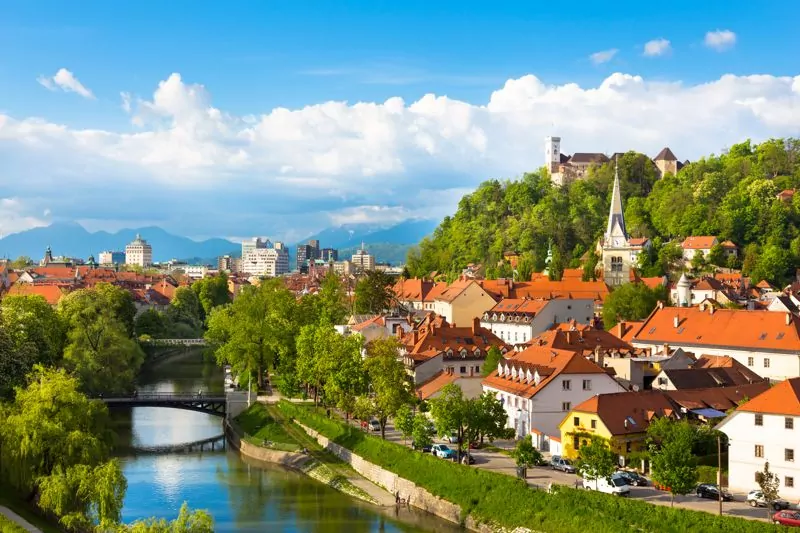 The capital of Slovenia is a vibrant little university town. Lined with Baroque-, Art Nouveau-, and Art Deco-styled buildings, Ljubljana offers culture, cuisine, history, and festivals. Some 50,000 students keep it feeling young and energetic.
Living just a little out of town can get you away from the bustle of tourists in the summer… while still being in reach of the café culture. Come winter, you can get to the nearest ski slopes in half an hour.
This renovated studio in the heart of the Old Town is asking 183,000 euros (US$207,550). Or, for a slightly larger foothold, just down the hill from Ljubljana Castle is this two-bed duplex in mint condition, asking 248,900 euros (US$282,300).
Lynn Mulvihill