I recently read adman Dave Trott's Creative Blindness (And How To Cure It).
It's a collection of stories—no more than two or three pages each—showing how different people dug themselves (or their organizations) out of a tricky situation by taking an unconventional approach.
We're told how one lady's blonde wig played a significant role in the peace negotiations in Northern Ireland…
How a desperate Brit took to graffiti to get his local council to fill in the many potholes in his area…
And how a Californian girl scout sold 117 boxes of cookies in two hours (after stationing her stall outside a marijuana dispensary).
It's an inspiring read in uncertain times. And it has some great lessons in there that we can apply to international property investment.
One story that stands out is around a famous soccer game…
It was the 2005 final of the UEFA Champions League.
All of Europe's best teams had battled it out over the season. And now, in the final, Liverpool FC was up against AC Milan.
The English side had a terrible start. At half time, they were 3-0 down. It was all over, they thought. From their dressing room, they could hear the Italians next door… celebrating already.
Manager Rafael Benítez knew he was in a tough position. What could he possibly say to these lads to get them back out on the pitch with some level of hope?
In the end, he gave them one small piece of advice:
"Just score one goal."
Not a big ask. Something they could surely achieve if they fought hard enough.
Nine minutes into the second half, Benítez was rewarded. His team got a goal.
Now, going home, the scoresheet wouldn't look so bad. But that wasn't the end…
Two minutes later, Liverpool scored again.
And, four minutes later, they were awarded a penalty… scored… and were now level with the Italians.
The score was 3-3.
Neither team could believe it. Liverpool was buzzing. The Italians were in shock.
In the end, Liverpool won 3-2 on a penalty shoot-out.
All thanks to the simple instruction to "just score one goal."
If you're starting out—thinking about dipping a toe into international real estate—then this is an important lesson…
It can be overwhelming when you're faced with a world of opportunities… and thinking about everything you need to do to grow a fully diversified portfolio…
So don't do that.
Don't overcomplicate
Every diversified portfolio starts with one investment.
So, just focus on your first step…
Make one investment. And see where that leads.
By making one good move, you can eventually build on that momentum and bankroll your profits into a second opportunity.
As I've been saying for the last while, one of the easiest (and most profitable) first investments out there today is in turn-key farming opportunities.
We talked about hydroponic tomatoes last week. So let's use that as our example today to see how we can put this "just one goal" theory to work…
Let's say you buy a hydroponic tomato greenhouse today for US$49,500.
The deal is done and you sit back. Nothing more for you to do here…
By year 2, you get your first payout. A nice US$9,300.
In year 3, here comes another… this time, US$9,400.
And so it continues, every year, rising a little… until you come to year 5…
Now those payouts—assuming you've been saving them every year—are totaling over US$37,800.
What to do?
Well, here's your chance to level up.
At this stage, you have more than enough to invest in a truffle plantation in Spain (the current entry level price is US$30,655).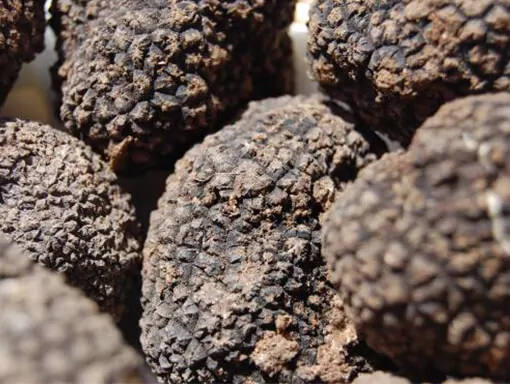 Having two investments gives you two more advantages…
First, diversification within your portfolio—with investments in Thailand and Spain.
Second, holding two cash-flow-producing assets gives you more power.
You could keep one as your "cash cow"… giving you payouts of US$9,000 to US$11,000 every year for the next 20 years…
Meanwhile the other is your "bankrolling" investment. Every few years, you take those earnings and invest them in another opportunity… breaking into other markets to ensure a secure, diversified portfolio.
That's how real estate portfolios are grown.
Start with just one investment.
Score one goal.
Lynn Mulvihill