Plus: "Should I Believe You… Or Panama Letter?"
Jan. 20, 2015
Montevideo, Uruguay
US$1=2,384 Colombian pesos
Dear Overseas Property Alert reader,
Colombia continues to command a lot of interest among potential overseas property buyers, investors, and expats. The inexpensive properties and high quality of life are a big draw.
But what really surprised me this week is that on a cost-per-square-meter basis, Medellin is now cheaper than Cuenca, Ecuador, which for years has set the standard for low-cost real estate.
This latest price drop in Medellin is due to the current power of the U.S. dollar, so it may not last forever. But for now, North Americans are buying premium properties in Colombia in record numbers.
Where are the best values (low-cost, high-value lifestyle) to be found these days?
Let's take a closer look at three of Colombia's top markets. One is a well-known, world-class brand… one has recently been discovered and is now starting to receive mainstream attention… and one is still adrift in the backwaters, getting attention from only the extreme leading-edge buyers and expats.
The Branded City: Through Good Times And Lean, Cartagena Never Loses Ground
Cartagena is known the world over as one of the finest Spanish colonial cities in the Americas. A UNESCO World Heritage Site, it's one of the world's few remaining walled cities.
Cartagena's state of preservation and restoration inside the wall is without peer in the neighborhoods of Centro and San Diego. Just outside the wall, the area called Getsemaní is in the midst of a rapid restoration as investors claim the last of the fixer-uppers.
But Cartagena offers far more than Spanish-colonial America. Just outside the wall, you'll find miles of beaches that are enjoyed by expats and visitors in Cartagena's year-round warm weather. The area of El Laguito is very popular with expats and is the most affordable, while Bocagrande and Castillogrande offer increasing levels of luxury and tranquility.
The restaurant scene in Cartagena is among the most varied and interesting you'll find, representing Cartagena's cultural blend of Spanish, Colombian, and Caribbean cultures. And the hot nightlife has been a draw for decades… well before the U.S. Secret Service sex scandal.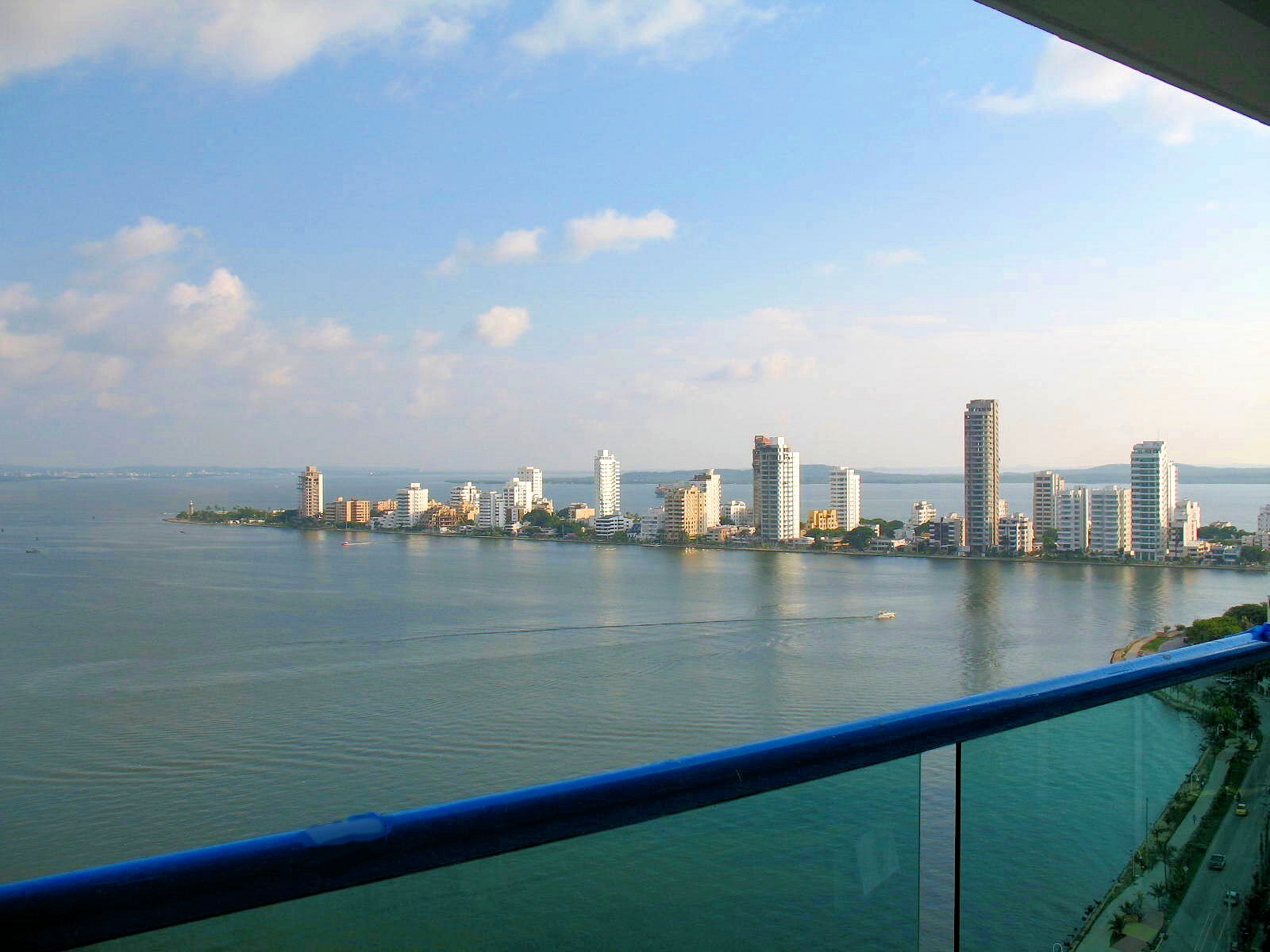 This luxury condo provides a pleasant alternative to Cartagena's sought-after colonial properties
Here are a couple of examples of what's on the market today in Cartagena.
| | |
| --- | --- |
| | On the waterfront in El Laguito, we found an 88 square-meter (950-square-foot) apartment for sale, with perfect sea views from a large balcony and direct beach access. This two-bedroom, two-bathroom apartment was recently remodeled and is being sold furnished for US$155,200 (370 million pesos). |
| | |
| --- | --- |
| | Also in El Laguito, there's another oceanfront apartment, on the market for US$113,300 (270 million pesos). This one has 73 square meters (785 square feet) of living area, including two bedrooms and two bathrooms. Recently renovated, it is also being offered furnished. |
Cartagena is not only Colombia's number-one tourism draw, but it's also Colombia's original expat haven. After one visit, you'll understand why.
The Emerging City: Medellin Is Finally Joining The Mainstream, But Its Property Prices Are Still Far Behind The Times
Since Medellin emerged from the dark days of drug lords and cartels, it's taken the general public decades to overcome its long-developed stereotypes. More than 20 years after the death of Pablo Escobar, he's still the first name mentioned when I tell people I'm a resident of Colombia.
When I wrote my first article on Medellin in 2010, I received hundreds of emails… mostly incredulous or hostile emails from U.S. readers, mixed with highly supportive emails from Colombian-Americans and expats living in Medellin.
But today, only those with their head in the sand are still incredulous. Everyone else is drawn by Medellin's safe, modern ambiance, fabulous weather, shaded streets, sophisticated restaurant, and nightlife scene, and First World infrastructure.
Medellin offers the best quality of life I've seen for the money, but the secret's out. The New York Times added it to their list of must-see places a few years ago and just added it again for 2015. This qualifies as mainstream acceptance.
But property prices have still not caught up to the lifestyle offered by Medellin. At today's exchange rates, the average cost per square meter is just US$1,145 (that's US$106 per square foot).
You've got to go to Bolivia to find a lower average property cost in a major city. It's even cheaper than Cuenca, Ecuador, the Americas' expat benchmark for inexpensive properties.
Here are a few examples of what's on the market today.
| | |
| --- | --- |
| | Near Parque Lleras, the center of Medellin's nightlife district, a highly rentable two-bedroom, two-bathroom apartment is for sale with 107 square meters (1,150 square feet) of living space and low condo fees. Located in a classic building, this property is listed at US$107,000 (255 million pesos). |
| | |
| --- | --- |
| | A 105-square-meter (1,130-square-foot) apartment is for sale in El Poblado, with three bedrooms, two bathrooms, maid's quarters, and a balcony, all in a five-year-old building in an exclusive, upscale neighborhood. Two garage spaces and storage room included. The asking price is US$121,600 (290 million pesos). |
Sophisticated cafes in Medellin offer outdoor dining every day of the year
Medellin is an easy choice for any expat who wants a First World lifestyle, year-round pleasant weather, and a reasonable cost of living.
The Forgotten City: Cali Offers Amazing Property Bargains To The Leading-Edge Buyer
Known as the world's salsa capital, Cali has warm weather, great nightlife, trendy cafes and restaurants, and some of the friendliest people in Colombia plus a treasure trove of bargain real estate. In fact, the average price of the properties I looked at here is only US$600 per meter at today's exchange rates… that's around half the price of Medellin.
But unlike Medellin, no one is advocating Cali. It's hardly more popular than it was back in the days of the Cali Cartel. So you won't find any expat rush to Cali, or read about it in The New York Times travel section.
But after just a day in Cali, I could see why people like it and why a handful of adventurous expats have settled here.
To start with, Cali has a number of diverse lifestyle options, from high-end gated communities in a country setting to a wide variety of lively downtown city living options, covering everything from colonial homes to gleaming, new high-rises.
Also, it can be very walkable, depending on where you live. I picked out a half-dozen neighborhoods where you could reside conveniently without a car.
Cali has done an excellent job of conserving its trees, with pleasantly shaded streets in many sectors. This helps not only with the temperatures inside homes, but also makes it a more comfortable city to walk and explore, especially in its western neighborhoods. At the confluence of three rivers among gentle hills, Cali offers plenty of shaded parks and riverfront walking areas.
And the cost of living here is low. Not only are properties and rents cheaper than Medellin, but so is a bottle of wine in the grocery store… and dinner out… and property taxes…
Finally, Cali has a broad selection of inexpensive real estate, even by Colombian standards. Here are a few examples.
| | |
| --- | --- |
| | In the shady and tranquil Normandía neighborhood, you can buy a spacious 250-square-meter (2,690-square-foot) apartment with city views from the seventh floor, five bedrooms, four bathrooms, two garage spaces, a maid's quarters and balcony for US$96,500 (230 million pesos). |
| | |
| --- | --- |
| | A ninth-floor apartment in the exclusive Ciudad Jardín has three bedrooms, a study, two-and-a-half bathrooms, and a balcony overlooking tranquil gardens. It has 90 square meters (970 square feet) of living area and a garage space for the asking price of US$113,300 (270 million pesos). |
| | |
| --- | --- |
| | Overlooking the river in Arboleda, we found a three-bedroom, two-bathroom apartment on offer for US$159,400 (380 million pesos). The 112-square-meter (1,205-square-foot) living area includes three bedrooms, two bathrooms, a maid's quarters, and a spacious balcony, while the building amenities include swimming pool, gym, and two garages spaces. |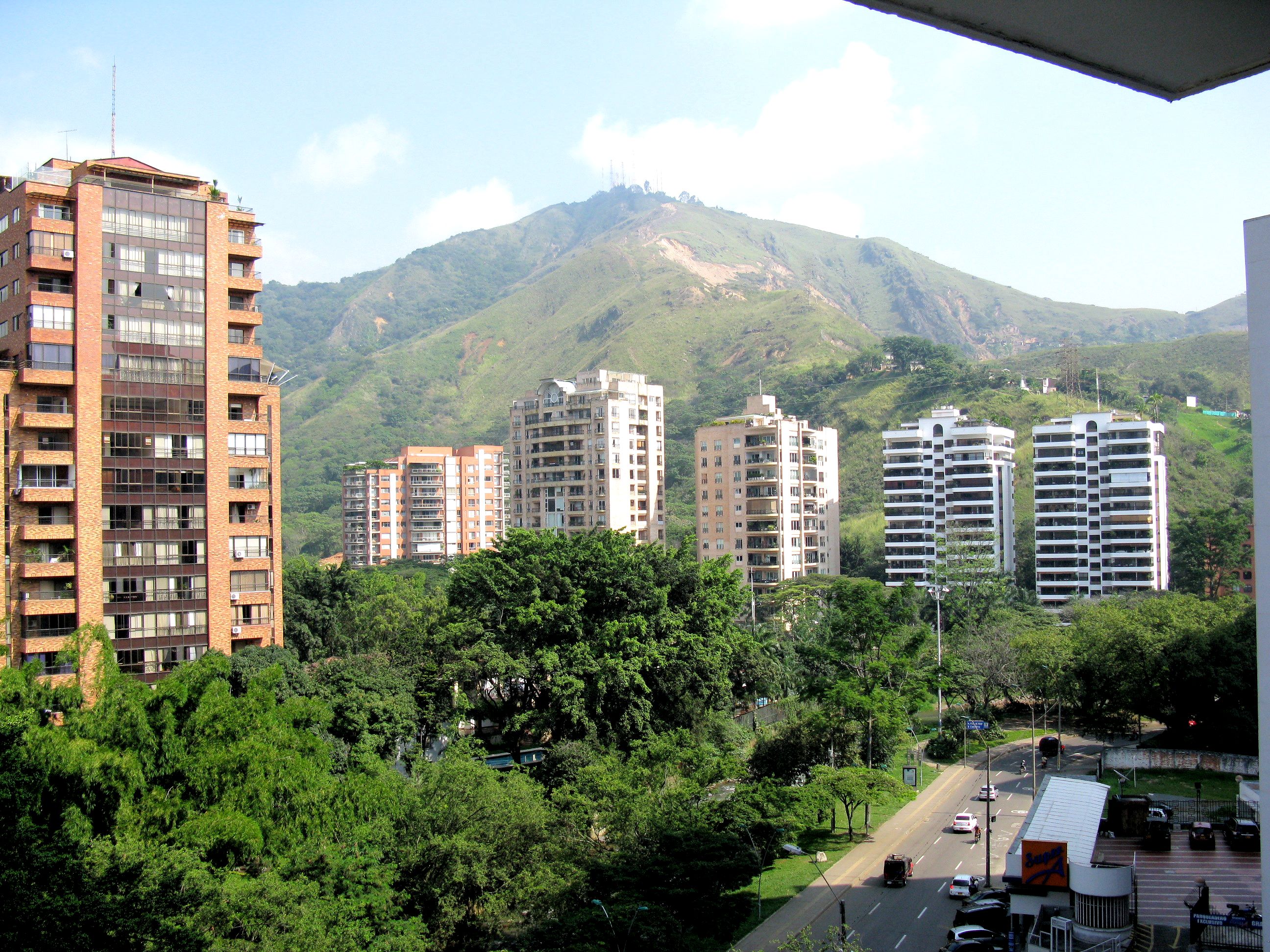 Cali offers elegant properties at prices less than I've seen anywhere in the Americas
If you're willing to leave the beaten trail for the continent's best property buys, then Cali could well be for you.
We're just putting the finishing touches on this year's Live and Invest in Colombia Conference taking place in May. I'll be there with Lief Simon and Kathleen Peddicord, along with my preferred real estate contacts from around the country.
If you want real, firsthand information on Colombia from people who live here, there's no better way to get it than to join us at the event.
Lee Harrison
Editor, Overseas Property Alert
***
Letters To The Editor
Lee,
You say to look to higher end condos in Panama City. Panama Letter tells me not to, and to look at middle-class housing.
Who do I believe?
Bill
I made the case for premium properties in premium areas for a couple of reasons. One is that they generally survive economic downturns better. The second reason is that it's a breaking idea… one that hasn't been put out there for a while in Panama City.
I understand who the buyers and sellers are for this market and what motivates them, and I have current statistical data to support my conclusions.
On the other hand, I haven't taken the time to do that kind of research into the middle-class housing arena. This market has a lot of proponents, both in Panama and Brazil, but I frankly don't know enough about that market to comment one way or the other.
It's a lot like recommending a stock market investment. I could make a case that the first quarter of 2015 will be the perfect time to invest in Chevron, while a colleague might make a case as to why information technology stocks will continue to outperform the overall market. Both might be right, and each will stand on its own merits. In the end, you'll decide if either or both make sense for you.
***
Lee,
I am considering moving overseas. I would have the funds to purchase a property but I am a 68-year-old pensioner. If I were to move outside Australia, I understand I would lose my pension; yet many people dealing in overseas information say you can live in some countries with income from your pension.
What is the true when it comes to Australians? Is there a way to retain your pension if settle in another country?
Your comment would be truly appreciated.
R. J.
Australia
Australians can indeed receive Australian Age Pension while living abroad, and the government will even direct-deposit the funds into a foreign bank.
If you lived as a resident in Australia for more than 35 years, you can get the full pension. Otherwise, a different scheme may be applied after you've been out of Australia for more than 26 weeks.
The overseas restriction you may be thinking of applies at the time you file for your pension. When filing, you must be a resident of Australia and also be physically present in Australia. Exceptions are granted, however, if you're living abroad in a country that has an international pension agreement with Australia. You can see that list here and read the agreements.
But if you're already collecting, you should be fine.
Have a question? You can write to Lee here.