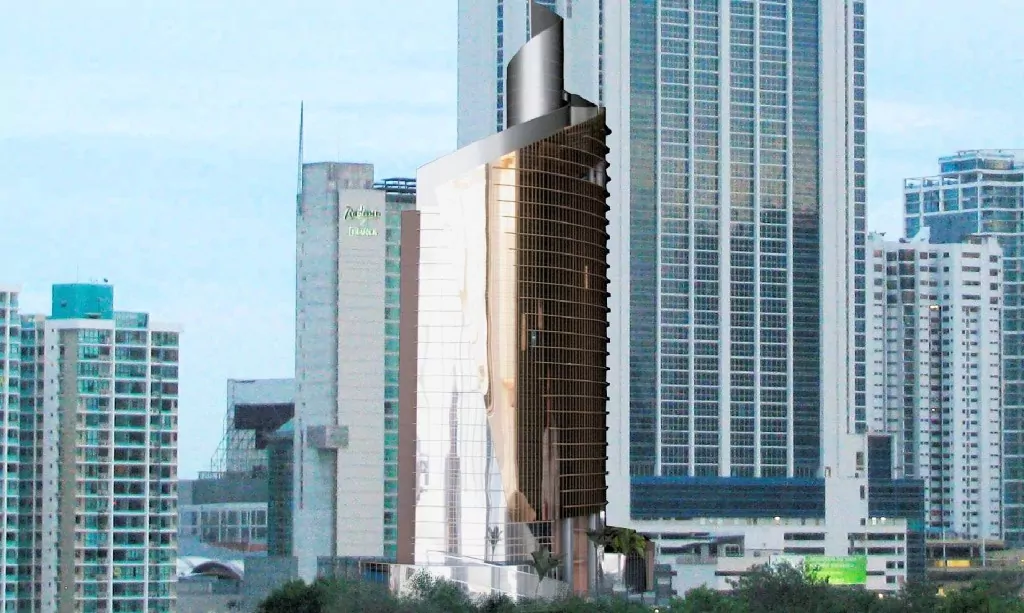 Panama enjoys one of the world's booming economies, with its role as the Americas' business hub still rapidly expanding.
I'm writing to you today about an opportunity to make a property investment in Panama City, with an increasing forecast yield of 6% to 9.4%. The developer is also offering a couple of financing options and a discount for cash buyers.
The offer will interest investors seeking a professionally managed income investment, which also brings some personal benefits and perks from Global Hotels and Resorts. The name of the project is Hotel Las Américas Golden Tower.
Background on the Golden Tower project
Global Hotels and Resorts is no newcomer to the hotel construction and operations business, and they have a number of properties already in production. Two that I'm familiar with are the Capilla del Mar—a traditional oceanfront luxury hotel in Cartagena, Colombia—and the Hotel Las Américas Resort, Spa, and Convention Center, a megaplex resort development also in Cartagena.
After staking their claim in Cartagena's hot market, Global Hotels and Resorts turned their sights to Panama City and the opportunity to take advantage of its economic expansion that continues to gain momentum.
Why Panama?
As the "Hub of the Americas," Panama remains the region's business and economic center. And the long-term economic picture in Panama continues to be bright. I don't need to rehash all the reasons why Panama has been successful to this point…let's look at the future.
On top of everything Panama had going for it already, the current canal expansion is set to double the Panama Canal's capacity next year, which will have a significant long-term impact.
Canal profits are expected to increase from about US$800 million to US$2 billion annually. (That averages out to about US$600 profit per citizen.) In practical terms, this means that Panama will have an additional US$1.2 billion to spend each year to enhance their already-strong economy; something they've been good at in the past. The GDP is expected to double within eight years of the expanded canal's opening and triple within 20 years.
So there's every reason for a hotel developer to expect that the demand for space will continue to gain momentum into the foreseeable future. …
An easy investment that earns 6% to 9.4% in Panama CityRead More »