If you like the idea of beachfront living on a tropical island, then this is about the best value you'll find.
And given that I bought my own home on this island in 2009, I can personally vouch for its natural beauty, the great people, the fun and engaging expat community, and the island lifestyle.
Beachfront Condos Starting At US$54,000
A couple of weeks ago, I heard from a friend of mine who lives full-time on the island of Itamaracá (pronounced ee-tah-mah-rah-KAH). I used to refer to Peter Zorab as simply a neighbor and then as a new developer. But now that he's completed three successful projects on the island, he's definitely moved out of the ranks of "new" developers.
What caught my eye this time was Peter's latest project, called Morada do Sol. It's a total rehab of an existing island building, which at four stories is the tallest building on Itamaracá. He's divided it into 11 modern, fully refurbished apartments.
The starting price for these units is just US$54,000 at today's favorable exchange rate. More on these details in a minute.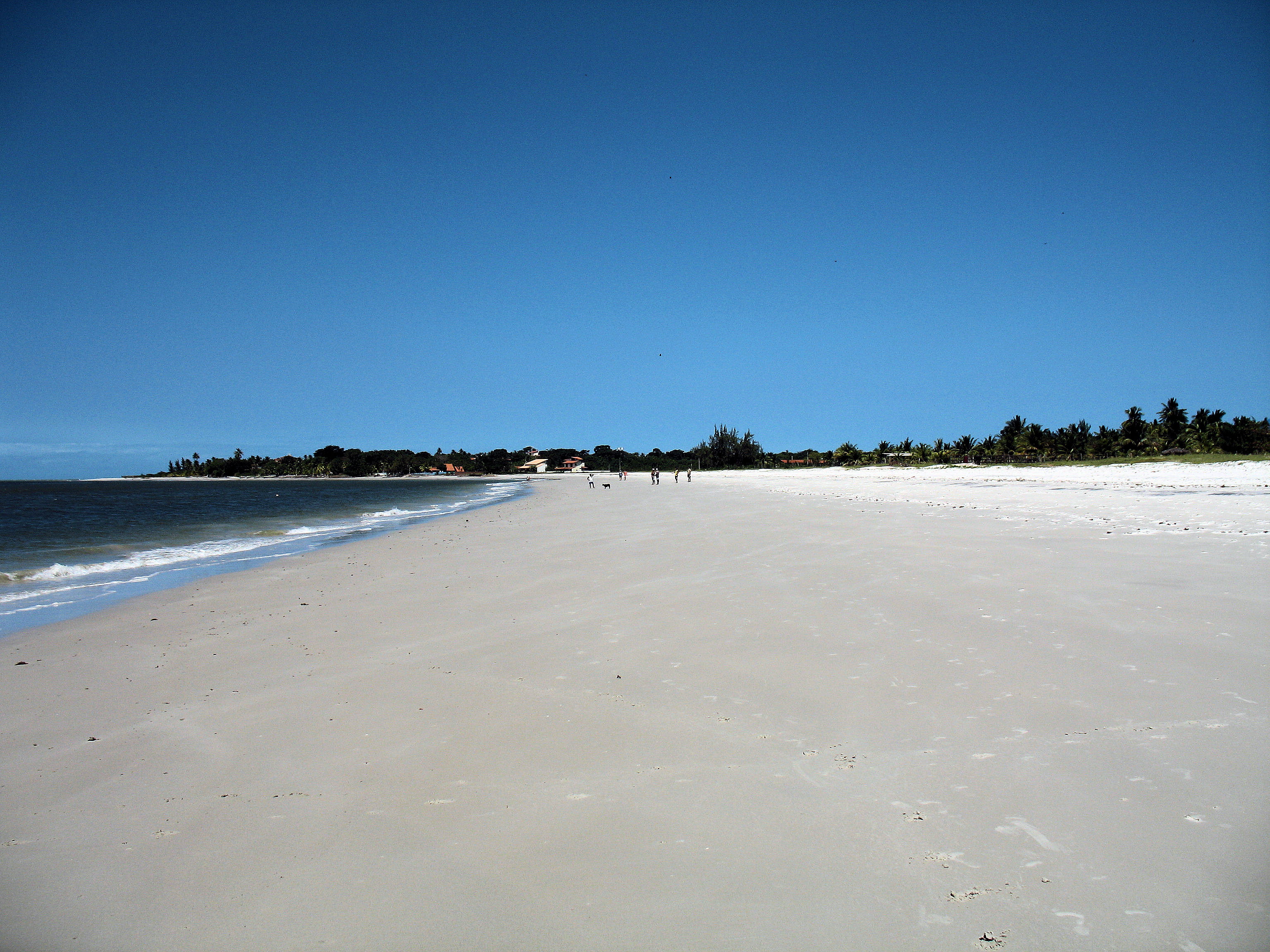 One of many unspoiled beaches on Itamaracá
A (Somewhat) Developed Tropical Island Less Than One Hour From The Airport
Your first impression of Itamaracá is a bit deceiving as you drive across the causeway that connects it to the mainland. As you approach the western edge of the island, you'll see hills, forests, and a thick tangle of mangroves… so it looks like you're approaching an uninhabited natural wonder or the Jurassic Park movie set.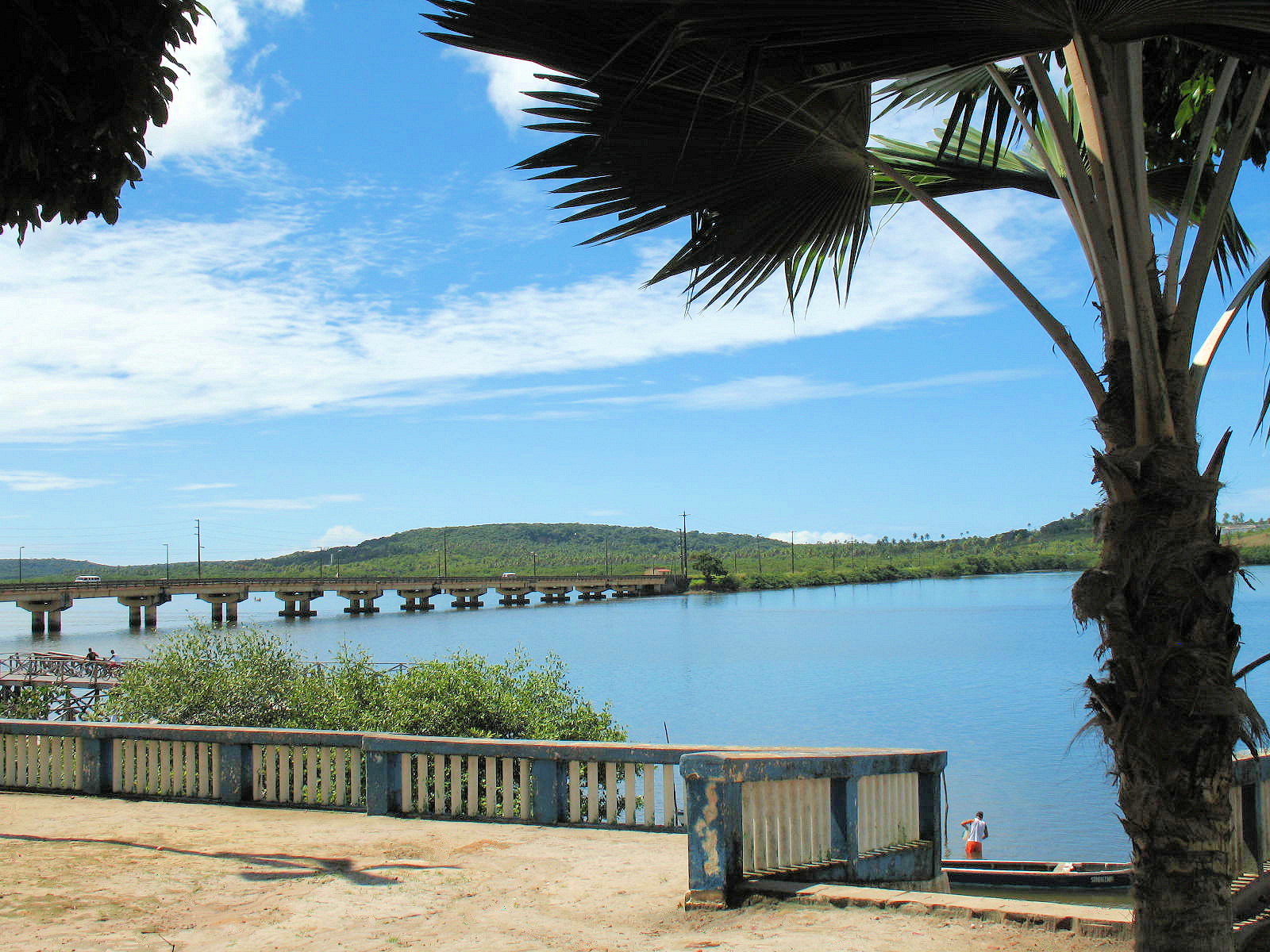 Itamaracá, as seen from the Brazilian mainland
But once you drive to the peak of the island and start descending the east side, you'll look down on miles of sandy beaches, a small, attractive colonial town, and stunning turquoise waters.
The beaches are soft-sand, and the turquoise waters are warm and calm thanks to a nearby offshore reef that protects the island from the open sea. You can walk for miles on the beach… something I did each morning while living there.
The weather on the island is warm and sunny all year. Temperatures run from the low-to-mid 80s (27°C to 30°C), with nighttime lows in the low-to-mid 70s (20.5°C to 22.5°C). The pleasant, onshore breeze is almost constant.
Even during the rainy season, you can expect bright, sunny mornings and a drenching tropical shower in the afternoon. During my last rainy season, which runs (empirically) from May to July, I only experienced two rainy days where it rained from sunup to sundown.
The centerpiece of the island is the 16th-century town of Pilar, which in turn is centered on its Portuguese colonial church on the town square. In Pilar you'll find a great collection of shops, quintessential island homes, and small cafés. It's the island's social center as well, where you'll find most local celebrations, festivals, and parades.
And because the Morada do Sol condos are located right in town, you should do nicely here without a car.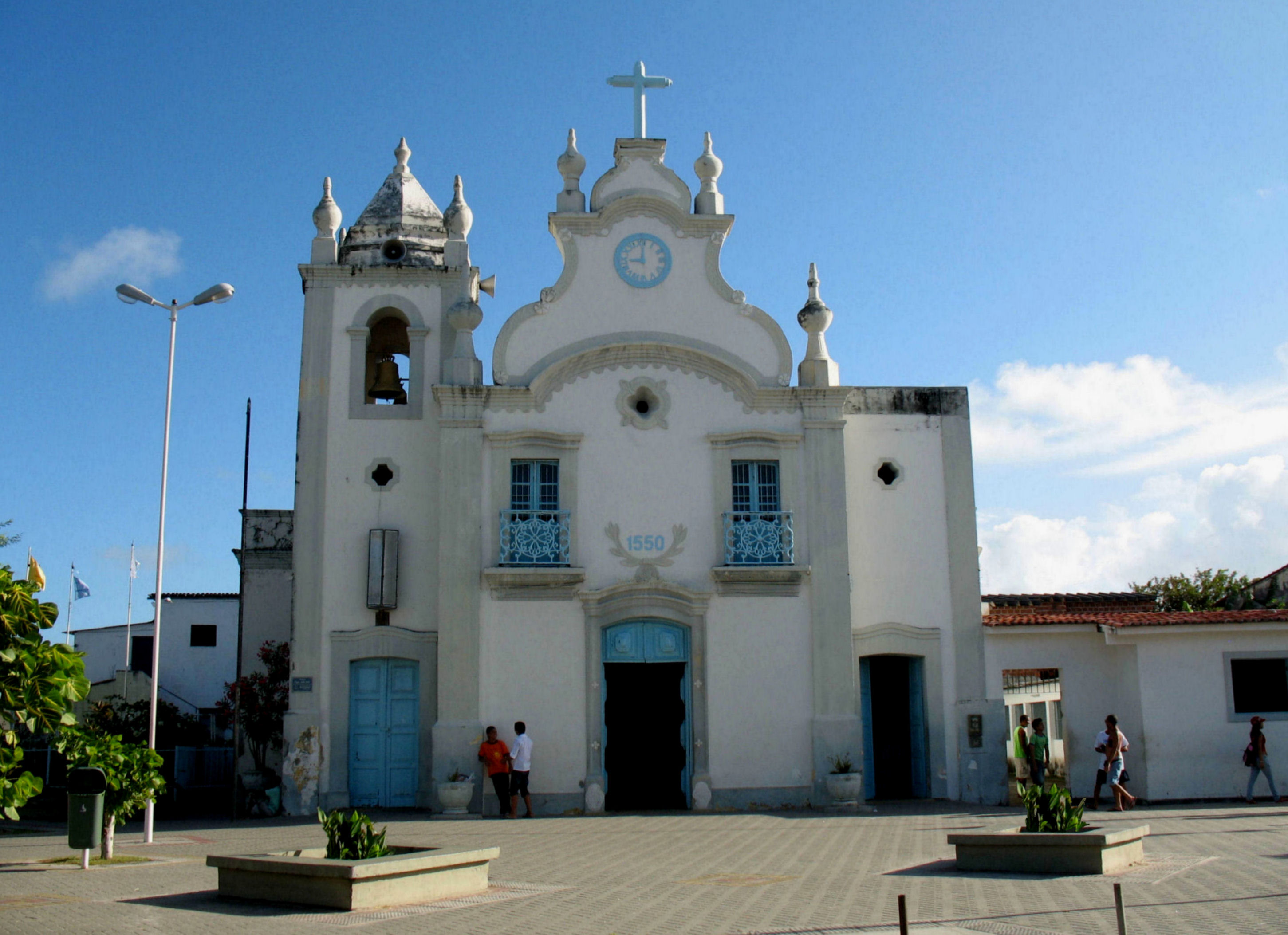 Itamaracá's 16th-century church overlooks the town square
To get to Itamaracá, you'll fly into the international airport at Recife, about one hour south of the island. At this time, direct flights from Miami, Orlando, or Fort Lauderdale start at US$591, round trip.
Americans and Canadians will need a visa to enter Brazil, but you can now get these online for US$40 plus a small transaction fee of less than US$5. This visa is good for two years.
Here's What's Available At Morada do Sol And What It Costs
Morada do Sol is a four-story building directly on the beach, divided into 11 fully refurbished condos plus common areas.
Morada do Sol project as seen from the sea and looking out onto the beach
The project has a panoramic view of dazzling azure waters. The exterior of the building is covered with ceramic tile (not unusual on the beach in Brazil) and electrostatically coated aluminum windows. These greatly reduce the required building maintenance by eliminating the expensive exterior cleaning and painting.
Importantly, the project is situated in a sought-after location on the beach, within the town limits. (All other beachfront residences in this area are single-family homes.) This is a big asset because it enables its residents to walk to all of Pilar's amenities in a matter of minutes.
There are two types of units available, and prices at Morada do Sol start at just US$54,000 (189,000 reais) at today's exchange rate.
The ocean-facing units are about 72 square meters (775 square feet) and come with three bedrooms, each of which has its own private bath. The price range on these goes from US$72,850 to US$90,000 at today's exchange rate, depending on the floor: The actual (official) price range in Brazilian reais is 255,000 to 315,000.
The island-facing units are somewhat larger at 76.3 square meters (821 square feet). They offer three bedrooms and two baths, but also have an outdoor terrace with an ocean view. These vary from US$54,000 to US$72,850, depending on the floor; that's 189,000 reais to 255,000 reais.
Another key asset of Morada do Sol is that it has a brand-new elevator installed by the developer… the only elevator on the island.
Remember that in Brazil, condos are delivered fully tiled and painted but without major appliances. So count on outfitting it with a fridge, range, and an air-conditioning unit. Several property managers on the island can outfit and furnish your unit in a turnkey fashion.
We outfitted our house on our own, with help from local expats. This method is far from turnkey, but it was a great way to learn the area and to meet people.
For more information on the project, contact Peter Zorab directly via this page.
Island Life May Not Be For Everyone
Life on Itamaracá sounds idyllic. In fact, it is idyllic. But idyllic is not for everyone.
Before buying a property here, you should consider the longer-term aspects of this lifestyle.
Remember that life on this island is simple and basic with no malls, auto dealers, or large commercial establishments. And while most roads in Pilar are paved (including at this project), many of the side roads elsewhere on the island are sand, with a few that are dirt.
You won't find fine-dining venues (aside from the Yacht Club and the hotel at Fort Orange), theater, or other upscale amenities. For these things—along with stores selling major appliances, autos, etc.—you'll need to drive about 20 minutes to Igarassu, or perhaps to Recife, some 45 minutes away.
But you do have basic grocery stores, shops, medical facilities, and most anything you'd routinely need to live here. During my time as a homeowner on Itamaracá, we obtained all of our everyday needs right on the island.
And as to the fine dining, we didn't really miss it. I remember going to a small beach bar—a shack, really—next to where the fishing boats came in. The owner brought out a large tray with four beautiful, fresh fish on ice. We made our picks, and she then grilled them over a smoldering wood fire in the back of the shop. Sitting at our wooden table under the palm trees, looking out at the ocean, the dining seemed, well, fine enough.
Is Itamaracá Right For You?
These prices are excellent for beachfront properties. And with a decent rental return, a property here sounds even more attractive.
But remember that Itamaracá is not like living in Playa del Carmen, Fortaleza, or even in Mazatlán.
The lifestyle does offer miles of sandy beaches and stunningly beautiful calm waters. The beer is icy cold, and the fresh locally caught fish, lobster, and shrimp are fantastic. The expat community and your Brazilian neighbors will be warm and welcoming.
If you'd like a simple lifestyle with balmy weather, good friends, and a slowed-down way of life, then Itamaracá is worth a visit.
You can see a video of the island here.
Lee Harrison
For Overseas Property Alert