Back in 2014, I wrote the following for Overseas Opportunity Letter readers:
For decades, Tramore has been popular with local tourists (especially from Dublin) who flock here for the miles of golden sand and the small-town resort feel. Until fairly recently, though still drawing the crowds every summer, the promenade had a run-down and shabby feel to it. But, recently, in the past two years especially, it's emerged as a trendy place to hang out. While it's not the best place to surf in the country (the west gets the best waves), it's one of the most popular spots along Ireland's southern shores and has a number of surf schools and its own annual Sand, Sea, and Surf Festival.
And it's not all about the beach. The town, though just a 10-minute drive from Waterford City, is almost self-sufficient. You have supermarkets, plenty of restaurants and pubs, gym, swimming pools, schools, health services, etc. When you want to escape the crowds of summer, there are quieter beaches close by—it sits just a few minutes from the gateway to the Copper Coast.
One Waterford tech company recently opened its new offices in Tramore, and the founder has a vision for the town to become Ireland's (if not Europe's) "Silicon Bay." That may sound like a stretch. But for Tramore, I'd be watching this space…
It's four years since I wrote this about the seaside town of Tramore, County Waterford. Reading it now, I can honestly say that those lines do not do Tramore justice—not only because I had a limited word count back then… but because the town continues to spruce itself up and open more businesses, catering to both its steady flow of summer visitors and its growing population.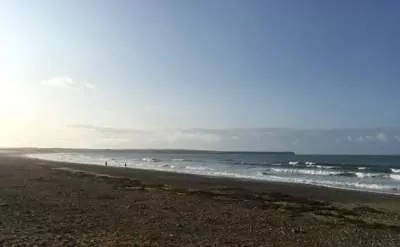 Looking at the bigger picture, we at Live and Invest Overseas don't talk too much about Ireland anymore, because, thanks to the minimum income requirement of 50,000 euros (US$55,850) per year, it doesn't make financial sense for most foreign retirees…
But if you can live with the unpredictable weather, Ireland does offer an attractive lifestyle as a part-year home—and if you choose the right place, with the potential for rental income.
Tramore is one such place.
From the opening of its amusement park doors at Easter, and up to September, the flow of local tourists to An Trá Mhór (its Gaelic name, meaning "the big strand") is constant. No matter the weather, the beach is well populated, the queues for chips and ice cream long, and the crowd diverse. In winter months, surfers still lug their boards here on the weekends—as mentioned earlier, it's the only real spot for breaks in the southeast.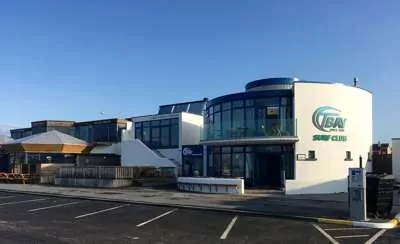 The local racetrack also contributes to the town's coffers. Tramore has 11 race meetings a year—the biggest being a four-day festival in August that's been running since 1807 when horses raced along the beach. The Lafcadio Hearn Japanese Gardens, open year-round, also attract visitors (in December, it's home to the "Enchanted Garden Winter Light Festival").
Back from the beach, the town, with a population of 10,300 has old staples like Cahill's with its incredible supply of art, craft, and stationery supplies—it's also where the older generation drop by for their daily newspaper and social interaction. Then there are the new kids on the block like Seagull Bakery (where, Wednesday to Saturday, foodies queue for loaves of white, olive, seaweed, or wholemeal sourdough) and the Mezze café and deli that's brought a taste of Israel to local palates.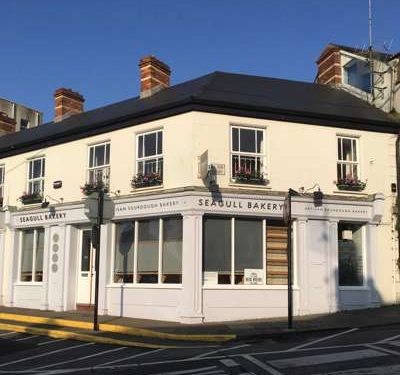 A Landlord's Market
In these post-recession years, accidental landlords—those unable to shift their property during the downturn—have been selling up, leaving an extreme shortage of rental property in Tramore. Right now, I can find only three properties listed on the long-term rental market. Two are tiny holiday homes, the third a five-bedroom seeking 2,300 euros (US$2,570) a month. Nothing in the middle.
In the last year, I know of a number of families who were forced to leave their rental property because the landlord was selling up… and, unable to find anything to rent in the town, these families had to move into Waterford City and commute out to school and work. Others have chosen to take long-term leases on holiday homes in Tramore—and put up with the lack of insulation/limited heating in winter.
If you're interested in buying in Ireland, but don't have immediate need for your property… you could buy now and appeal to this long-term tenant—keeping close to schools and village amenities.
Or go after the short-term rental market—staying within walking distance of the beach—where you'll have demand from April to September. A two-bedroom apartment at the beach goes for an average 90 to 120 euros per night (US$100 to US$130) in high season (July and August).
Really, if you know you're going to spend time here regularly, I highly recommend going for a property with a sea view. The history of Tramore is tied to the water… and there are many choices that will allow you to take in the sweeping coastal views of the bay from Brownstown Head around to the town's most famous landmark—the Metal Man (you'll find a quick history in my P.S. below).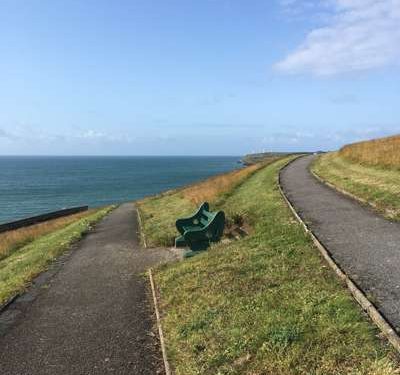 If you love old properties, feast your eyes on some of the samples coming up in a moment. Not only does Tramore have a collection of some fine period property—most come with a sea view. And there's the potential to operate the larger offerings as B&Bs.
Decoding The BER Of Irish Property Listings
Most properties you see listed for sale in Ireland will reveal their Building Energy Rating (BER). Since 2007, all newly built properties are issued a BER on completion. And, since that date, properties being resold or rented out must also have a BER report on the property.
Ratings go from A1 (the highest) down to G. Most standard new-build homes today are being built A-rated. My home completed in 2007 was classified as C1. After we had our cavity walls and attic floor insulated a few years later, we were promoted to a B3. I can testify that C1/B3 is a well-insulated, warm home. We usually don't have need for our central heating from early April to early October which helps keep our energy bills lower.
Unfortunately, this energy rating doesn't currently have any bearing on property tax. You could go through the trouble and hefty expense of installing the most energy-efficient boiler, solar panels, and underfloor heating and, even producing a lower carbon footprint, still pay the same property tax as the F-rated building down the street. Instead, property taxes are determined by the local authority and range from 0.18% to 0.25% of the value of the property.
If you do decide to rent your property, a BER (if it doesn't already exist) will cost you in the region of 150 euro (US$166) from a qualified assessor.
Without further ado, here some of the best options I've found on the Tramore market today (their energy rating included):
Holiday apartment

 on the ground floor with views over Tramore Bay. The 70-square-meter apartment is situated at the heart of the town but just a few minutes' walk from the beach. It has open-plan kitchen/living/dining room, two bedrooms, and bathroom. Price: 125,000 euros (US$138,880)/BER C3

On popular Church Road, again at the center of the town, this "quirky detached property" is split over three floors. It has living room, kitchen, dining room, bathroom, two bedrooms, solar panels on the roof, and great sea views. Price: 145,000 euros (US$161,100)/BER E1
On an elevated site with views over the bay, this semi-detached home is in a quiet location on Church Road. It has kitchen/dining room, utility, living room, lounge, wet room, four bedrooms, two bathrooms, and mature gardens. Price: 390,000 euros (US$433,300)/BER C2
A two-story above basement period property at the end of a terrace with views over the bay—in town but just 100 meters downhill to the beach. Could be fully rented out or owner occupied with the self-contained basement unit rented to guests. The main house has three bedrooms, kitchen/dining room, utility room, and sitting room. The basement has kitchen/dining room/sitting room, bedroom, bathroom. Price: 275,000 euros (US$305,530)/BER E2
This three-story property on Tivoli Terrace has been fully renovated and has two terraces and a balcony. It has kitchen, dining area, living room, lounge (currently set up as a home cinema), four bedrooms. Large attic with exposed brick could be converted to another master bedroom. Price: 425,000 euros (US$472,200)/BER D1
Compared to the above listing, this home in Kennedy Park is not a looker… but it would be ideal to put on the long-term rental market and rent to a couple or young family. It's within easy walking distance of a number of schools. It's also in a quiet and mature area. In need of upgrading, it has three bedrooms, living room, family room, kitchen, and bathroom. Price: 125,000 euros (US$138,880)/BER F
First-floor holiday home of 75 square meters. With sea views, the apartment has living/kitchen/dining room, two bedrooms (one en-suite), bathroom, and has recently had new double-glazed windows installed throughout, along with a fully integrated kitchen. Price: 105,000 euros (US$116,660)/BER D1
Lynn Mulvihill