In the spring of 2010, my family spent a month touring Montenegro.
A couple of weeks into our trip, we zigzagged along mountain roads to leave behind the March showers that pelted Kotor Bay and ascended through the clouds until we reached the snowed-under ski resort of Kolašin.
In a country about the size of Connecticut, the opportunity to hop climates in the space of an afternoon is just one of the advantages.
Days later, as we descended to our base in the Boka Kotorska (Kotor Bay), the sun shone over the UNESCO-protected old town of Kotor. It was the perfect time to explore the Adriatic coast from Herceg Novi in the north to Ulcinj near the Albanian border.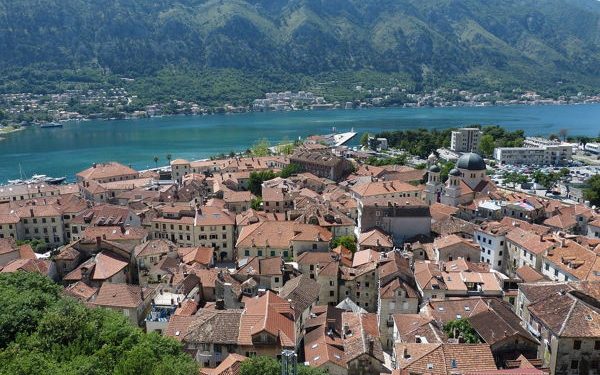 This whole trip was the biggest adventure of our lives…
But I had to keep a lid on it.
At that time, I was editor of Overseas Retirement Letter (now Overseas Living Letter). And despite everything I appreciated about Montenegro, I knew that our readers were no more ready for Montenegro than Montenegro was for them.
Fast forward nine years, and I strongly believe Montenegro's time has come. It still has its challenges. But the developments this former war-torn country has made since its independence in 2006 are impressive.
You may have read about some of these developments here in OPA back in March. But to recap, these include:
Accession to NATO in 2017—vouching for the country's safety and stability…
Development of Porto Montenegro at Tivat as a world-class yachting destination, contributing to overall growth of the tourism sector…
Launch of its CIP program in October 2018 with a minimum investment of 350,000 euros (US$395,000) in a government-approved project—the cheapest country in Europe where you can buy citizenship…
Before we delve into current opportunities on the Montenegrin property front, let's take a look at what the country offers prospective expats and investors… and what challenges you'll face…
Montenegro—The Pros
1. A Mediterranean lifestyle at a fraction the cost
Coming under both Roman and Venetian rule at different points during its lifetime, it's no surprise that the diet has a heavy Italian influence. Restaurants offer pizza, pasta, risotto (crni rotsi—black risotto—is a tasty Balkan twist), and olive oil to match Italy's finest. (The town of Bar lays claim to the world's oldest olive tree. The Italians and Greeks beg to differ.) A basic monthly budget for a couple comes in at US$1,460.
2. Some of the lowest property prices in Europe
Prices around Kotor and Budva, the two most popular areas for foreign investors and visitors, start at 2,250 euros (US$2,530) a square meter.
3. Over 180 miles of beautiful Adriatic coast
Exceptions like Jaz Beach aside (which in 2015 was named Europe's best beach), most beaches are pebbly rather than sandy. But waters are clean and clear… and often sheltered by dramatic mountain landscapes.
4. Temporary residency is easy to establish
A property purchase of any value qualifies.
5. Low tax jurisdiction
Income tax is on a progressive scale from 9% to 11%. Capital gains tax and corporate tax are both 9%, while VAT is 21% (7% on some goods and services).
6. Familiar, stable currency
Though Montenegro is not part of the EU, it adopted the euro as its legal tender in 2002.
7. Well connected with the rest of Europe
Has two international airports, located in Tivat (for access to coastal regions) and Podgorica (for central and northern regions). A direct route between Paris and Podgorica recently opened. You can travel by ferry from the port at Bar to Bari in Puglia, Italy.
Montenegro—The Challenges
1. The language
Montenegrin is the official language. While some English is spoken in the popular tourist areas, you can't depend upon it. Nor does it help that Montenegrins use two alphabets (Latin and Cyrillic) and change from one to the other as they see fit. You'll get by in restaurants and stores with a few key phrases but you'll need to learn Montenegrin to spend extended time here.
2. Infrastructure
While roads are of a good standard around main towns, driving up and through the mountains has its challenges—including hairpin bend after hairpin bend and many unlit tunnels. The amount of auto šlep(motor rescue) telephone numbers spray-painted on the wall of every mountain road speaks volumes. Living here, you'd need to plan journeys around daylight hours.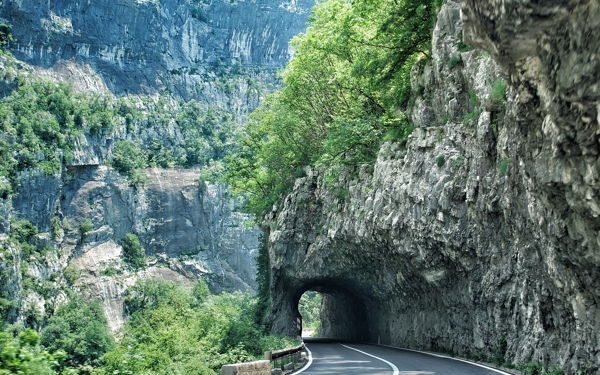 What's Happening On The Real Estate Front? 
Most foreign interest in Montenegro is focused around Kotor Bay and the seaside resort of Budva, traditionally a favorite summer escape for Russians. In recent years, the number of foreign buyers from Europe is increasing, helped by the country's accession to NATO as well as its attractively low property prices. Before the economic recession of 2008, prices around Kotor and Budva were in the region of 3,000 euros (US$3,375) per square meter. Today they start from 2,250 euros (US$2,530).
The course of Montenegro's journey toward EU accession hasn't been smooth. But with the progress made this past decade, hopes are that it'll join the EU in 2025.
Whenever it does, expect prices around the hot spots of Kotor and Budva to creep up again.
Today, we'll focus on Kotor Bay… taking in Kotor itself and its environs.
Sitting at an outdoor table in Kotor's stari grad (old town), you'll feel like you've been transported back in time. Children play safely, cats rule the streets, and storefronts are subtle to preserve the medieval feel.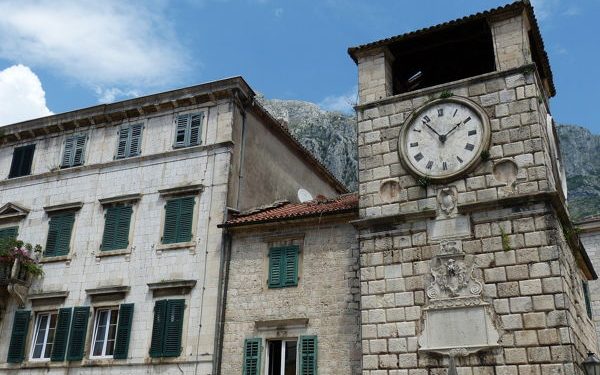 Although you won't have commanding views of the bay, a property within the old city walls would be ideal for rental income. Airbnb is thriving in Kotor. Some attractive options currently on offer here include:

A recently renovated one-bedroom, second-floor apartment near the entrance to the old town. With kitchen, living room and dining area, and bathroom, it's the only apartment in the building with its own balcony. Price: 170,000 euros (US$191,835).

This four-bed apartment boasts excellent rental potential as two of the bedrooms have en suite bathrooms. Covering 92 square meters, it has a spacious living room, kitchen with dining area, and one shared bathroom. Price: 260,000 euros (US$290,795).
If you're planning to use the property yourself, at least part-time, then be sure to check out opportunities outside Kotor proper… preferably at an elevation to take in the stunning views of the Boka Kotorska. The village of Prčanj is a 10-minute drive from the old town. Its hills offer great views over the bay and you can see Kotor lit up at night.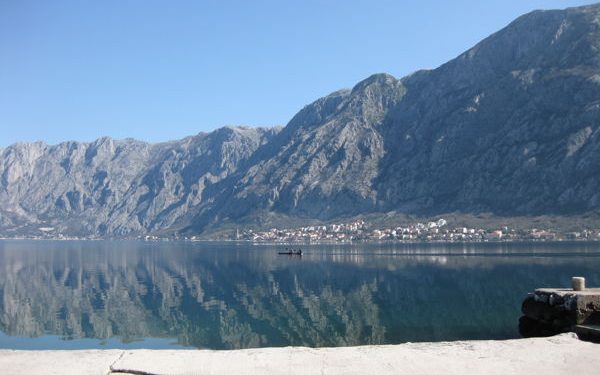 Here are some samples available in Prčanj:

This 89-square-meter apartment has lots of light and two balconies with views over the water. With two bedrooms, two bathrooms, and open kitchen/living/dining area, it comes to the market completely furnished. Price: 170,000 euros (US$190,150).

A 61-square-meter furnished apartment with two bedrooms, two bathrooms, kitchen/dining area, living room, and its own terrace with sea view. The building also has a swimming pool. Price: 135,000 euros (US$150,940).
Meanwhile, 10 minutes north of Kotor, the village of Dobrota has some attractive options:

A semi-detached stone house with steps that lead down to the sea. Spread over three floors and recently renovated, it has a kitchen, living room with dining area, three bedrooms, two bathrooms, open-plan attic space, and terrace. Price: 350,000 euros (US$391,400).

Between Dobrota and Kotor, this 70-square-meter apartment in Boka Heights has stunning sea views. With two bedrooms, dining room, fully fitted kitchen, living room with access to balcony, and bathroom, plus the property is sold fully furnished and with its own parking space. The development also has a swimming pool. Price: 179,970 euros (US$201,250).
Finally, a shoutout to the town of Herceg Novi, also in the Bay of Kotor but closer to the Croatian border. It claims to have the best views of the bay, but prices are cheaper than in Kotor, starting at around 1,800 euros (US$2,025) a square meter…

Villa Bellevue is a development of 12 apartments with commanding views over the bay and town. Surrounded by trees and in a quiet spot, apartments start from 79,500 euros (US$88,940) for a 53-square-meter unit with sea view.

A 63-square-meter apartment in Topla, Herceg Novi, with two bedrooms, two bathrooms, living room, kitchen, and terrace with sea views. On the first floor of a three-year-old building, it's just a five-minute walk to the promenade and 10 minutes to the old town. Price: 128,600 euros (US$143,850).

In Lucici Village (a private, luxury development of restored 200-year-old houses) is this three-bed apartment. With internal space of 103 square meters and a 31-square-meter terrace, the property has an open-plan living room with kitchen and dining area, three bedrooms (all en suite), and a private plunge pool. The development has landscaped gardens, two swimming pools, a wellness center, and a café. Price: 249,000 euros (US$278,530).
Finally, two important tips for scouting property around Kotor Bay…
First, parts of Boka are perpetually under shade. Agents, of course, won't advertise this fact. Know your own preference… and be sure to match your location accordingly.
Second, if you're going to spend time in the country, or hoping to rent to visitors, during late autumn and into spring a central heating system is essential. Many homes built purely for holiday purposes don't have a system in place. If it doesn't exist, and you don't fancy wearing five layers to bed at night, consider the costs of installing a system… or move on to the next property.
Lynn Mulvihill