A day-trip to Barcelona or Cambrils?
The biggest decision my family had to make over our two weeks spent on the Costa Dorada (Gold Coast) in Catalonia, northeastern Spain, came down to this.
Our 12-year-old architecture fan rooted for Barcelona. His two younger brothers sided with him—in the hopes of a visit to Camp Nou (home of Messi and FC Barcelona). And the 8-year-old daughter… well, she just wanted to stay by the pool.
Our base was near Miami Platja (platja is Catalan for beach) in the province of Tarragona. The great thing about this area—that our little family debate highlighted—is that, beyond the miles of golden beaches and warm Mediterranean waters, you have plenty of history and culture to explore.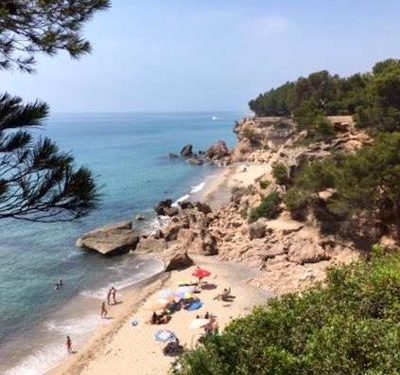 Tarragona town itself has ancient ruins dating back to its time under Roman rule—including a second-century amphitheater just steps from the Med.
Reus is the birthplace of Gaudí and has a museum dedicated to the architect…
Cambrils, once a small fishing village, now attracts tourists to its long beaches… but has an old town of narrow, curving streets…. and a 17th-century watchtower built to defend the town against pirates.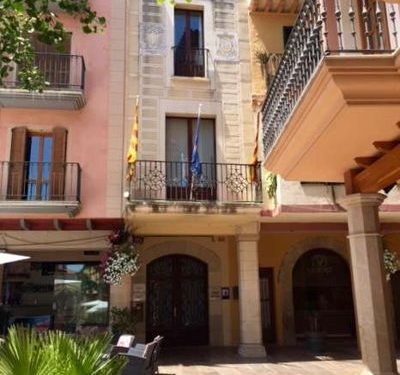 In the end, we decided on Cambrils and covered a lot of ground in one afternoon (that would not have been possible in Barca).
I'll get to the property market in a moment… but, first, the things that stood out to me about the Catalonian lifestyle were all evident on the sand and the streets of Cambrils…
Uncrowded beaches. The Costa Dorada (or Costa Daurada in Catalan) is not undiscovered… but it's not as crowded or overbuilt as the southern costas. Nor are the beaches as commercialized—I didn't encounter paid sunbed areas in the parts I visited. It was refreshing to find plenty of space… and people bringing their own sunbeds and umbrellas.
Affordable lifestyle. Traveling with four kids, you're always going to have your hand in your pocket. But our euros stretched further here than any other euro destination we've been. Dinner for six (including a bottle of wine and starters for two) was 60 to 80 euros—and portions were always generous. My daily café con leche was 1.80 (US$2)… a fraction of what I pay for a flat white in Ireland.
Catalan versus Castilian. Catalan is the first language—which, visually, appears to be an odd mix of Spanish and French (in Catalan, for instance, you greet with bon dia, rather than buenos días), though its roots are more complex. Everywhere, signs display both Catalan and Castilian. Everyone we dealt with spoke both… and often, English, too. So, you don't need to get too hung up on Castilian. But, as I found in Brittany, France, a couple of years ago, the appearance of this curious local language helps distinguish the area from other parts of the country and adds to its overall mystique.
Viva la siesta! I'd never experienced siesta so revered as it is around the Costa Dorada. In Cambrils, shops, restaurants, and bars in the tourist area stayed open all day. But, across the river, to the residential areas and the old town, it was a different story. Only a handful of businesses stayed open during the siesta hours of 1:30 to 4 p.m. The narrow streets and small squares were abandoned. At 3 p.m., welcoming the cool shade provided by its trees, we were the only occupants of the Parc del Pinaret.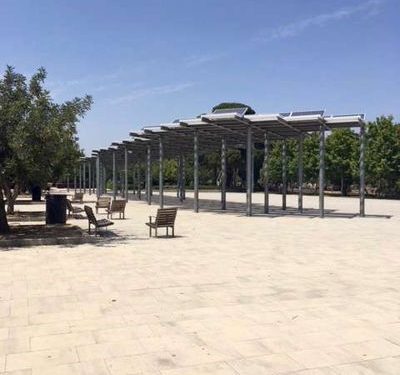 Tapas and seafood. The diet is strongly Mediterranean with an emphasis on fresh seafood… that often includes tentacles. If you love tapas, you'll be in heaven. Patatas bravas—roughly cut deep-fried potatoes drizzled with a lightly spiced garlic mayo—always disappeared fast at the Mulvihill table.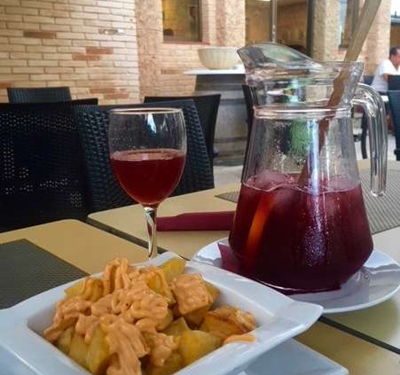 A bonus of the region is its fast train line that runs right down the coast. From Cambrils, it's just over an hour north to Barcelona. Traveling south—and across the regional boundary—you can be in Valencia in two hours. This is small-town beach living with the bonus of big-city amenities and a more sophisticated cultural scene within easy reach.
The flipside is that, at certain points along the coast from Barcelona down to Tarragona, the train line comes close to the beach—even cutting right through some holiday resorts. Something to watch for when exploring options on the northeastern Spanish coast.
Who's Around Town?
Reus Airport (REU) near Cambrils is the entry point for most British and Irish visitors—in 2018, this 12-gate airport handled just over 1 million passengers.
Tourism's latest figures break down visitors as: 51% Spanish; 29% French; 22% British; and 15% German… which, of course, is numerically impossible… but, based on my own people-watching exercises, I'd at least rank them in that order—and agree that the Spanish dominate.
As a further reference, neighboring Salou—another popular resort town—gives its numbers as: 39% Spanish; 18.5% British; 11.7% French; 11% Russian; and 5% Irish. (End of. We'll assume the forgotten 14.8% represents all other nationalities.)
High season is July and August when temperatures reach the late 80s/early 90s. But this stretch of coast gets strong arrivals May to October… and even into November when temperatures dip to around 70 degrees.
My favorite part of Cambrils was the old town (Casc Antic), which has a natural shabby-chic feel. The buildings here are mostly well kept and brightly painted, their balconies adorned with creepers. But, because it's not on the main tourist trail, it reflects real life… it has its cracks and its buildings in need of attention.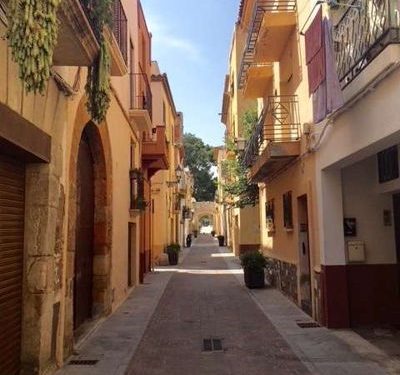 In Major Square, a plaque outside the Old Town Hall explains that, until the late 20th century, this area was the political, social, and economic hub of Cambrils. (The new town hall sits on the tourist side—a 15-minute walk the other side of the river.) And, siesta hours aside, there is feeling of abandonment about the place. You'd probably have to fight harder to attract your paying guests to the old town, but if you wanted to spend time here personally, it's worth a look… especially if you want to experience a local lifestyle away from the tourist brigade.
Cambrils' Property Market
Average price for resales in Cambrils is currently 2,020 euros per square meter—significantly lower than Barcelona (4,500 euros) and Valencia (2,600 euros).
Properties nearer the beach are in the upward-of-2,000-euros-per-square-meter bracket… while, in the old town, you can find apartments from anywhere between 1,300 euros and 1,700 euros a square meter.
Before we take a look at some samples, a quick word about the rental market in Spain…
In the aftermath of Barcelona slapping a fine on Airbnb in 2017 for listing the properties of unregistered landlords—not to mention the anti-tourist protests by locals in the city—the Spanish government introduced a new set of laws around long- and short-term rentals.
All landlords of short-term rentals (that is, with rentals of less than two months) must be registered with the authorities, meet the standards set out for rental accommodation, and have permission within their own area. In apartment complexes in certain areas, for example, owners vote on whether units may be let on the short-term rental market—for a yes, there must be a 3/5 majority.
Before investing in any Spanish property—that you intend to rent out—be sure to understand the latest laws… national and regional/municipal.
Without further ado, here are some current sample listings I've dug up—a selection that includes both sides of town…
Lynn Mulvihill