Plus: IRA Properties—Should They Be In A Trust Or Corporation?
Every year, I speak with hundreds of potential expats at events, and I get thousands of emails from people considering moving to Latin America. Most say that they would never consider living in a gated community overseas… especially an expat-oriented one.Their arguments are good ones—and almost always the same. Because when we consider moving abroad—dreaming of moving abroad—much of the appeal has nothing to do with practical issues… the allure of overseas living has more to do with adventure, excitement, and a rich cultural experience.
And the best way to get that experience is to be part of the local culture… not to be part of a North American enclave.
So the vast majority of potential expats say the same thing: They would not consider a planned community favored by North Americans.
But a strange thing happens when people leave the "dream" phase and address the practical realities of life abroad. Most actually end up buying in some sort of planned community, either a gated community or condo project. And there are good reasons for this, too.
So before you opt out of a planned community, take a minute to answer these nine questions honestly:
How Often Will You Use The Property?
If you're living abroad full-time, you may be a good candidate for immersing yourself in a local neighborhood. But if you purchase a vacation home or a part-year residence, then you have to consider how the property will fare during your long absences.
Planned communities have someone on staff to look after the property while you're gone. With a single home, you've got to make arrangements for this yourself within the local community. A local property management company would serve the purpose, but you'd have to consider the cost… and whether or not you could trust them.
Do You Speak The Native Language?
If your Spanish, Portuguese, or Malaysian isn't what it should be, it'll be a challenge when you need to call a plumber, a roofer, or a gardener. In a planned community, knowledge of how to find services like these is shared among the English-speaking residents, making it easy to get things done.
Who Will Pay The Utilities And Taxes?
Since 2011, my two properties in Colombia have produced (annually) 8 tax bills, 24 utility bills, and 24 invoices for condo fees… and it took months to get things set up so they'd all be paid on time. In one case, I set up to pay a year in advance because there was no other easy way to do it.
In a planned community, this is easy to figure out. This is partly because everyone's doing it the same way… you often have an English-speaking developer… and you'll usually have English-speakers around to show you the ropes.
At my property in Granada, Nicaragua—a planned community called Club Vistalagos—I get an English email reminder for HOA fees, with several convenient payment options, including PayPal.
Can You Take Care Of The Grounds And Property?
Gated communities come with caretakers, and keeping the grounds looking good is not your individual problem. With a single home, you've got to make arrangements so that your house doesn't look abandoned when you're away.
In Brazil, I had to contract with—and then make arrangements to pay—a local gardener, who spoke only Portuguese. Paying him was difficult, because he had no bank account… and the whole thing would have been impossible to arrange using English.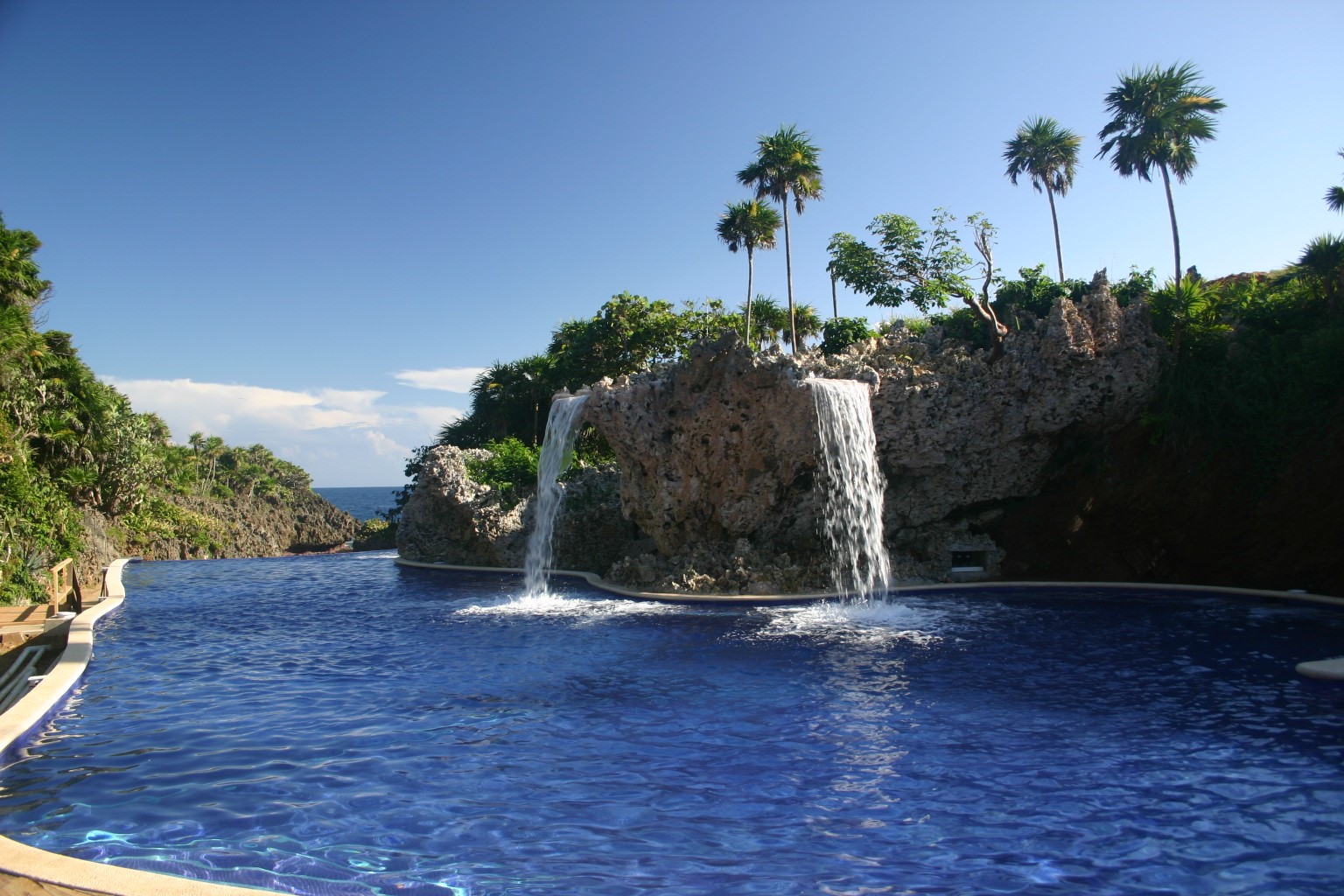 Keyhole Bay is one of the finest planned communities on Roatán, Honduras
How Are The Crime Levels In The Country You're Considering?
Gated communities are inherently more secure than unattended, standalone homes. In many countries, that's one of their primary benefits. In countries with poverty and crime issues, only residents in gated communities can live without bars on their windows or fences around the house.
Who Will Do The Maintenance?
A planned community will usually come with somewhat of a maintenance infrastructure. So it's easy to find someone to fix a broken pipe or dripping faucet when you're there, and to take care of emergencies when you're not. What's more, your neighbors can likely vouch for their honesty and workmanship.
We once had a severe storm hit Punta del Este, Uruguay, causing a lot of damage in the area. Being almost 7,000 miles away at the time (and not knowing any neighbors yet) we were helpless when it came to finding out how the house was. In a planned community, help and status would have been just a phone call away.
Are There Local Public Facilities And Amenities?
Many planned communities come with a pool, a gym, tennis courts, club house, and other facilities you can enjoy when you're there. Some even have stables, shops, a private beachfront, clinic, and more. In a planned development, you don't have to look for these amenities, and they're maintained for you. In a local town or city, you may have to look far and wide, and pay for the individual memberships.
How Are The Local Zoning Laws?
I was exploring a high-end neighborhood in San José, Costa Rica, and was surprised to see a tin shack located right next door to an expensive, two-story home. In Cuenca, Ecuador, I looked at a beautiful home that had a huge disco going in right across the street. A friend's home ended up without sunshine, thanks to a giant high rise that was unexpectedly built next door.
In a planned community, you have assurance that your property will maintain its character, your neighborhood will stay nice, and the value of your home won't be eroded because a tire shop now occupies your former pastoral view.
Will You Miss Your Own Culture?
Since 2001, I haven't lived in a country where they celebrate Thanksgiving… or the Super Bowl. July 4th is just another work day. U.S. elections aren't usually discussed until they're over, and no one knows (or cares) what Obamacare is… or was.
In an expat-oriented, planned community, you'll have people with whom you can share some cultural common ground, whether it's sports, politics, holidays, or finance.
Choose The Expat Experience That's Right For You
To be sure, living in the midst of a foreign culture will give you a far different (and often richer) cultural experience than living in a planned community. I know a lot of expats who are very happy with this lifestyle, and wouldn't have it any other way.
In fact, all of my overseas homes have been among the local population, and it's been a great experience.
But, before you rule out the planned community, ask yourself the nine questions above, and make sure you're satisfied with the answers.
For many expats, a planned community is the perfect solution for amenities, maintenance, and security… along with English-speaking neighbors to enjoy them with.
Lee Harrison
Editor, Overseas Property Alert