We all dream of living on a sun-soaked white sandy beach.
Blue waters, easy living, cares far away…
Most of us can only aspire to a couple weeks' vacation time. But is it really that far-fetched to dream about living a beach life year-round?
Maybe not…
But American beach houses are expensive. The average price of houses in the Hamptons rose 46% to over US$2 million dollars in 2020.
Realtor.com lists Bal Harbor in Miami as averaging US$1.5 million for homes.
These prices aren't for huge prime beachfront properties. They are for homes with no ocean frontage and not much more than a glimpse of the water.
Even if I could afford to buy there I wouldn't want to. They don't seem like interesting places to live.
Is It Crazy To Dream About Beach Living?
You might be surprised how realistic your dream of beachfront bliss actually is.
You don't need to be Jeff Bezos to live on a great beach. There are surprising deals in amazing places, if you know where to look.
For US$50,000 you can own your own cottage right next to a stunning beach.
For about US$100,000 you can have a really nice condo or your own private villa on the beach.
This isn't some crazy aspiration.
High-quality homes, low costs of living, real beach adventures, culture, and refined living is all available.
Read on for my eight favorite up-and-coming beach home options from around the world…
1. Northern Cyprus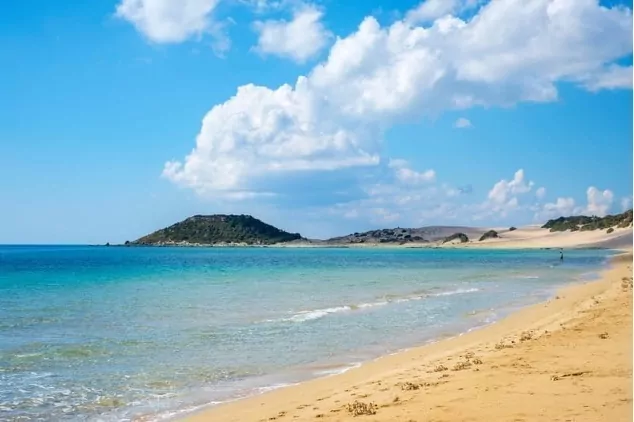 Northern Cyprus is the best-value European beach buy in 2022.
It offers a Mediterranean climate, friendly colonial villages where English is widely spoken, high-quality tourism infrastructure, including casinos and clubs, and miles of unspoilt sandy beaches…
Not to mention undervalued real estate opportunities.
This development in Iskele, on the northeastern coast, has excellent pre-construction opportunities starting at US$57,000.
This is a pre-construction 46-square-meter (492-square-foot) studio condo with a spacious 12-square-meter (130-square-foot) balcony for just US$57,000.
There is a turn-key management company in place offering a projected 11%+ ROI.
2. Brazil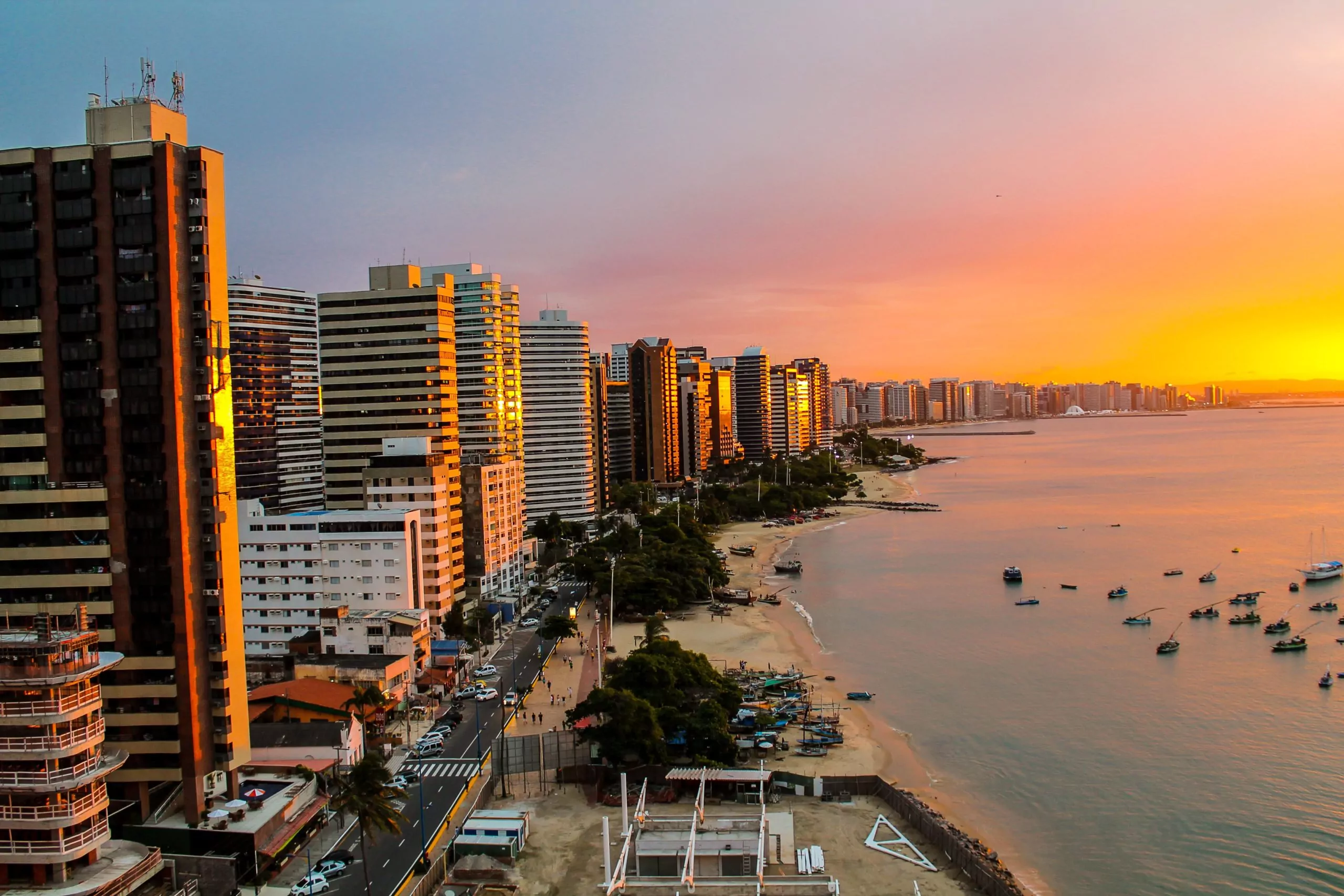 Beachfront splendor starts off-plan at only US$49,000 in Canoa Quebrada, in Brazil's northeastern Ceará state… 
Stunning beaches, low home prices, and a low cost of living makes Brazil the best overall beach buy recommendation for 2022.
My Brazil picks are in a development just steps away from a seemingly endless white-sand beach…
With off-plan bungalows available for less than US$50,000 it'll be hard to find prices like this again.
This location is buoyed by a tourism boom and a rapidly expanding middle class.
Bungalows
These beach homes come with a pool, yard, and direct private access to one of the most beautiful beaches in the world.
A 1-bed, 1-bath bungalow of 44 square meters (470 square feet) goes for a cash price of US$49,000, or, with developer financing, US$59,000.
Full-service property rental and management is available with a projected ROI of more than 10%…
By investing a little more, you can secure a villa, which offers more than double the square meterage. 
Villas
You can get your own villa for an exclusive cash price of US$87,000 or with developer financing for US$99,000.
The villas have 2 bedrooms, 2 bathrooms, a private pool, and are 100 square meters (1,076 square feet).
Full-service property rental and management is available.
Delivery is 20 months after signing the contract.
Your villa is close to a popular tourist destination; great restaurants; supermarkets and shops; tourist activities such as dune buggy rides, kite surfing, diving, paragliding, ATV tours, and boat trips; fishing; and several of Brazil's most beautiful beaches.
Once built, the rental projection is 10%+.
3. Montenegro
Europe's secret riviera is a haven for billionaires but comes with some very reasonable waterfront prices.
Boasting blue Adriatic waters, amazing beaches, and lush mountain interiors, Montenegro has it all…
My Montenegro Property Pick
Starting at just US$91,000, with views of the Adriatic Sea, this exclusive deal is just 8 minutes from the luxurious Porto Montenegro.
Furniture packages are available for less than US$11,000, meaning you can own here for US$102,000 plus closing costs.
Property ownership in Montenegro comes with residency rights, which will become even more appealing if Montenegro joins the EU in 2025.
This project has a 10.25% projected ROI.
4. Morocco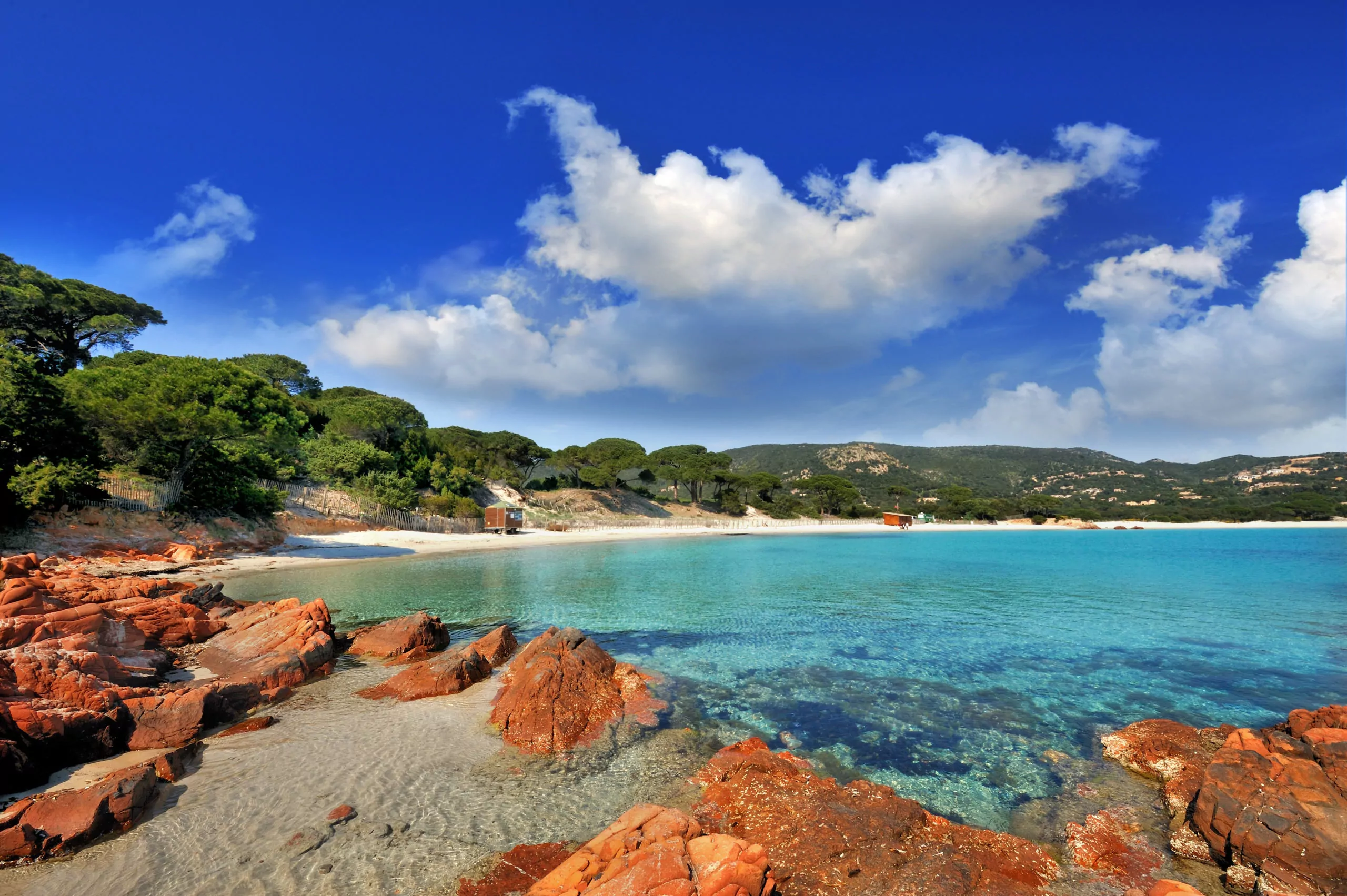 The newest entrant to my list of dream beach deals is Morocco.
Perched at the top of the African continent, Morocco has coasts on the Mediterranean and the Atlantic.
Morocco has been slowly undergoing a transformation… It now has my attention for its cheap property prices, low cost of living, and growing tourism and manufacturing offerings.
Beachfront prices are some of the lowest available in the Mediterranean. There are vast, empty, white-sand beaches and near year-round sunny weather.
My Moroccan Beach Property Pick
This beachfront property is in Souiria, along the Atlantic Coast. For just US$77,000, you get a 160-square-meter (1,722-square-foot) house with 4 bedrooms, 2 bathrooms, 3 half-bathrooms, and an extra shower. The price is extremely low per square meter, and with this property you could enter the long-term rental market.
The property has a 180-degree beach view and is located 150 meters (490 feet) from a beach of fine golden sand and 500 meters (1,640 feet) from a small fishing port, making it a mecca for seafood lovers. In the village you also find market stalls, grocery stores, butchers, pharmacies, restaurants, and bakeries.
5. Portugal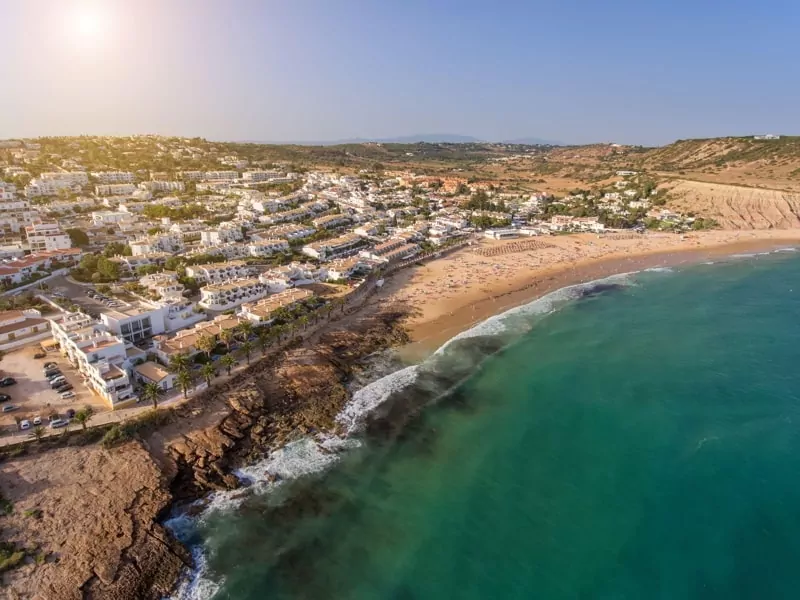 With great weather, a low cost of living, first-class health care, and an interesting culture, Portugal is a top all-around lifestyle pick. This country also boasts some of the best beaches in Europe.
It's been a strong recommendation for several years, and beachfront property prices have matured. In comparison to the rest of the property picks in this list, this one seems expensive…
But I can tell you now, there is no other project like this in the region.
In North America, retirement villages have existed for some time now. But in Southern Europe, this concept is still in the early stages…
In Portugal, independent living communities are rare. If you do find them, they tend to be in remote locations that are far from amenities. They also tend to be small, not designed for aging populations when mobility and accessibility becomes a challenge.
This development in Praia da Luz takes independent living to another level. The community was created mainly (but not only) for the pre-retiree and retirees who want access to on-site amenities but also be close to everything the town has to offer. This has been specially designed to allow residents to age in the community and provide proper accommodations no matter the age.
My Portugal Property Pick
Prices start at 275,000 euros (about US$312k) for a 1-bed apartment, including a large terrace and garden along with additional storage space and a garage. Developer financing is available, and you can choose between a garden- or sea-view apartment.
This will be the region's first residential luxury condominium.
The development offers a vibrant community atmosphere, with shops and seafront cafés and restaurants on its doorstep. It's easy to access, just one hour away from Faro Airport.
For more information on this unique development, go here.
6. Mexico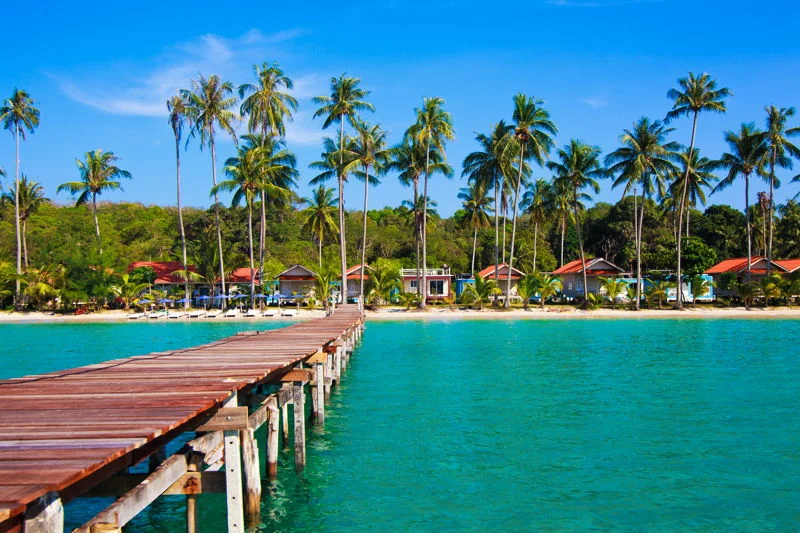 Mexico has been the foreign beach destination of choice for North Americans for decades.
The Mexican peso has taken a beating during the pandemic, which gets us some solid beach deals in this country.
 Move Over Tulum—My Mexican Beach Buy
This eco-development is nestled in the jungle and has spectacular views of the Pacific Ocean. It features walking paths, a seasonal waterfall, and natural botanical gardens.
An amazing almost private beach is 1 mile down the road.
One-bed condos start at US$165,000. Smaller pre-construction studios start at just US$89,000.
You won't find better prices for quality real estate in desirable locations in Mexico.
To find out more about the hottest Puerto Vallarta deals, get in touch with our trusted realtors here.
7. Panama's Caribbean Coast
If you've ever regretted not investing in an area before developers got wind of it, now could be your chance…
The Caribbean coast of Panama has long been overlooked but is beginning to attract attention from long-term developers and big-name buyers.
This could be a long-term capital appreciation play for a savvy investor.
You can find undeveloped waterfront parcels here for a fraction of the cost of other beach destinations.
It will be years before the Path of Progress reaches this area, but basic infrastructure is already in place in some spots… and development is inevitable.
Watch this space for more coverage Panama's Caribbean Coast over the coming year…
8. Philippines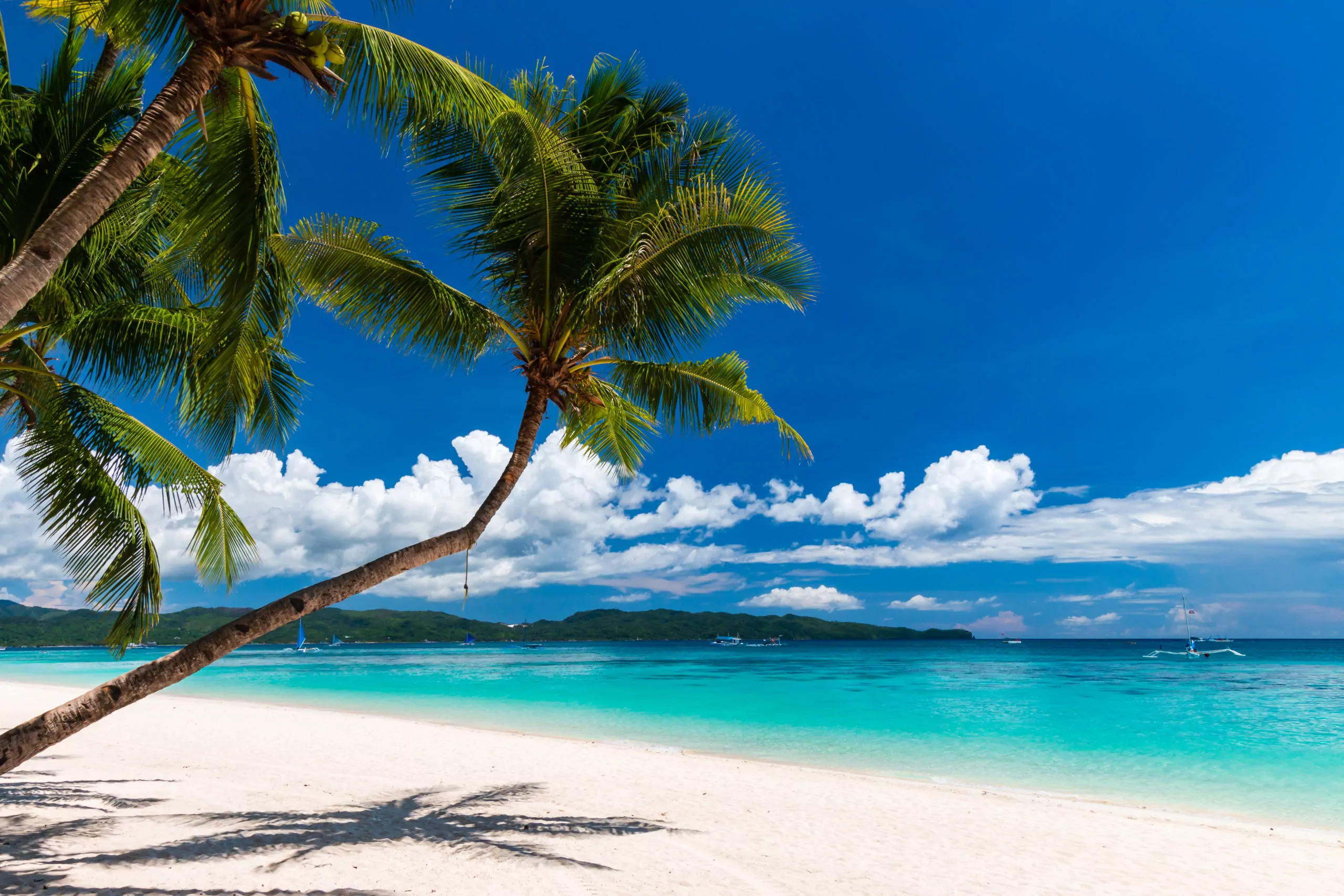 The Philippines offers some of the best beach value in Asia.
With a very low cost of living, spectacular beaches, ideal weather, and plenty of opportunity for adventure, the Philippines has a lot to offer.
Philippines Beach Property Pick
Available is a 210-square-meter (2,260-square-foot) beachfront house at Jawili Beach in Tangalan in Aklan Province, on the market for US$99,000. It has 4 bedrooms, 2 bathrooms, a garage, and a mini garden, and it comes furnished. It's just 5 minutes to the closest market.
There's no denying that the political situation in the Philippines is tense… I'll explore the realities of this in a future OPA issue.
New Year's Resolutions
Beachfront living isn't just the remit of multi-millionaires. There are fabulous low-cost options in vibrant cultural havens that would love to welcome you into their community.
To our continued overseas property adventure….