My advice for you this week is… dream big!
Picture yourself swinging in a hammock, sipping an icy beverage, and listening to the waves lapping the soft, sandy shore just steps away. Many people share this dream, especially during cold, blustery winters when warm temperatures seem so far away.
Most dreamers limit their tropical-getaway scenario to an ocean-view apartment… or maybe a quaint bungalow near a touristy beach area… or even a condo community with a pool and margarita bars nearby.
But I say: Think more exclusive!

How would you like to live like Robinson Crusoe? Or be pampered in the lap of luxury on your own private island?
You're probably thinking, "I can't afford an island," or "Where in the world can I find an island for sale?" The answers might surprise you. Owning your own private island is easier than you'd think.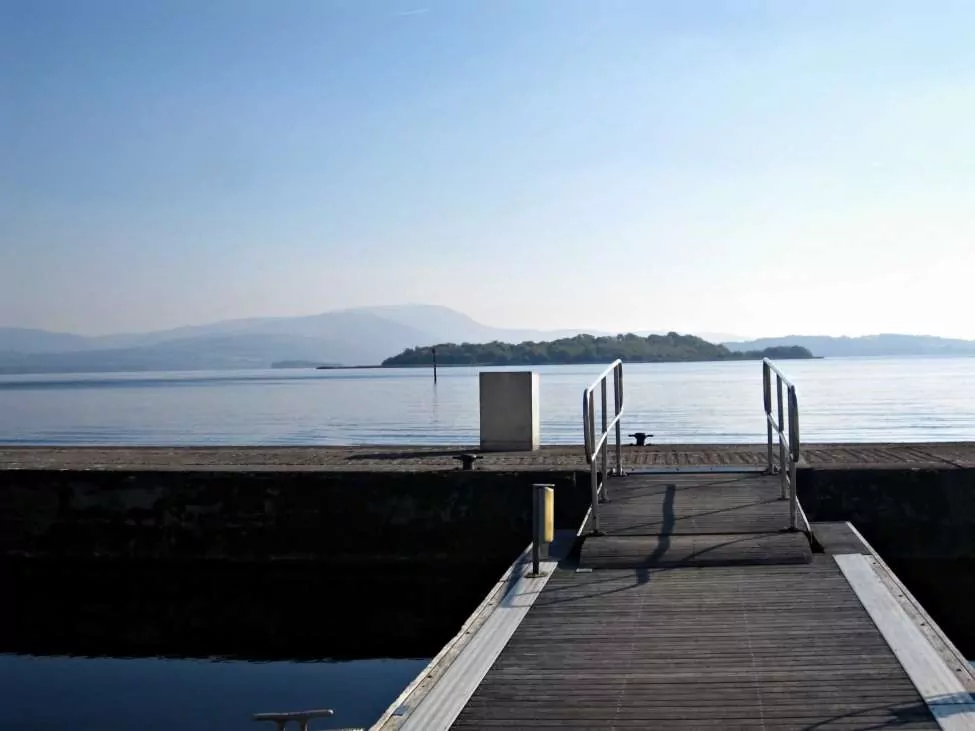 I've discovered many islands for sale all around the globe. From eastern Canada and Alaska to the Caribbean, Europe, Asia, and the Middle East, you can find options in all price ranges.
Let's Start Small 
Sweet Island
This 3.3-acre island located in Stuart Lake, British Columbia, Canada, is listed for only US$72,900. It has "high elevation but no cliffs, many pine and aspen trees, an old house (in disrepair but the foundation is good) and a half acre cleared for a garden." The area offers a variety of water sports in the warmer months and hunting opportunities in the winter.
La Cornelia Island
For only US$90,000 this 1-acre island off the coast of Nicaragua could be yours. Part of Las Isletas de Granada, your private island comes with palm, mango, and other fruit trees.
Electricity is already sourced to the island, and though the land is not developed, development is allowed. Although I can't recommend buying in Nicaragua right now, I share this option for future reference.
Long Caye Island
Off the coast of Belize you can find numerous island opportunities ranging in price from US$70,000 to US$21 million. Some are completely wild and undeveloped, while others have ready-made business opportunities.
This property is located on Long Caye Island, so you are not technically buying a whole island. In the heart of Belize's Lighthouse Reef Atoll you can begin your new life in paradise. For US$165,000, you'll receive a fairly new cabin with every comfort of home and a 1/4-acre parcel of secluded Long Caye Island.
The cabin sleeps eight, and all necessities such as kitchen equipment, stereo, coffee maker, ceiling fans, and tools for building maintenance are included. A hot water propane tank, water purification unit with pump, and a power system ensure self-sufficiency.
This business opportunity is located near some of the most famous dive sites in Belize including the Blue Hole and Half Moon Caye. If you're not ready to commit full-time to an island lifestyle, you can use this as a vacation home, which should be easy to rent when you're not there.
Mannions Island
For US$167,336, you could be the new owner of this 4-acre island in picturesque Dunmanus Bay, West Cork, off the southwest edge of Ireland.
"The island is within 200 meters of the foreshore and just a few minutes from the newly constructed pier, which is five minutes walking distance from Durrus Village." It is approximately 60% fertile with a small sheltered cove on the east side of the island. "There is no house, building, structure, or ruin on the island."
Cockroach Bay
I couldn't resist including this property, mostly because of the name. It isn't a whole island, but it's a unique opportunity worth mentioning. Featuring 152 meters of Caribbean oceanfront with a developed beach, this 10-acre parcel is located off the coast of Belize and just a few hundred meters from the Mesoamerican Barrier Reef System.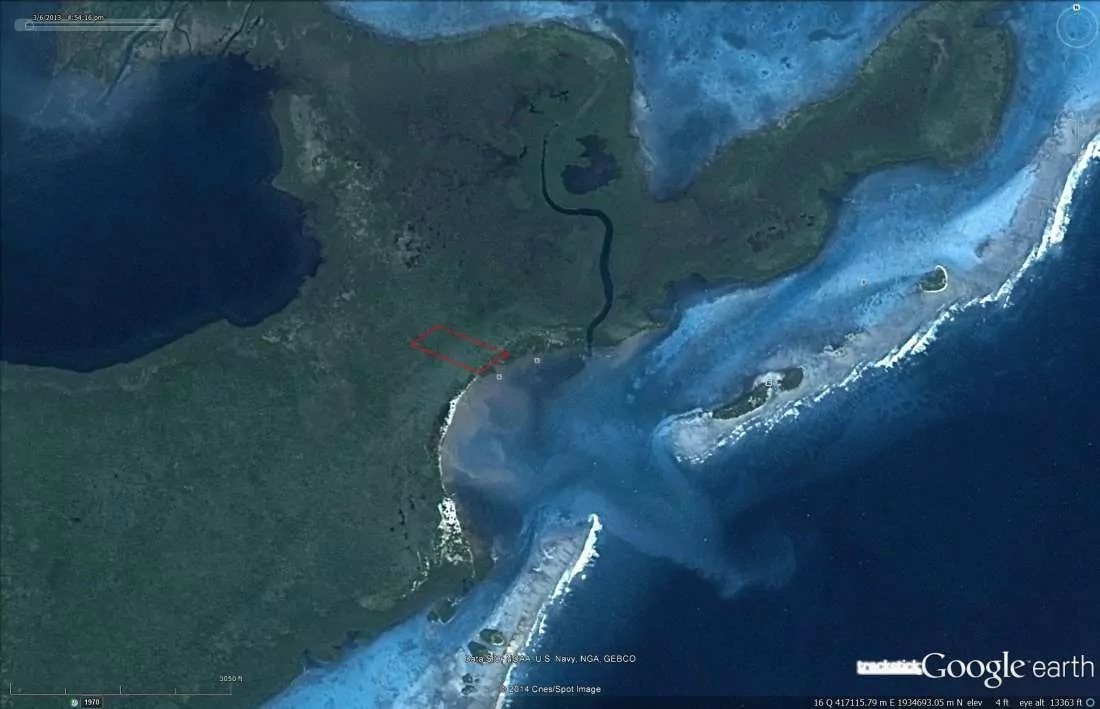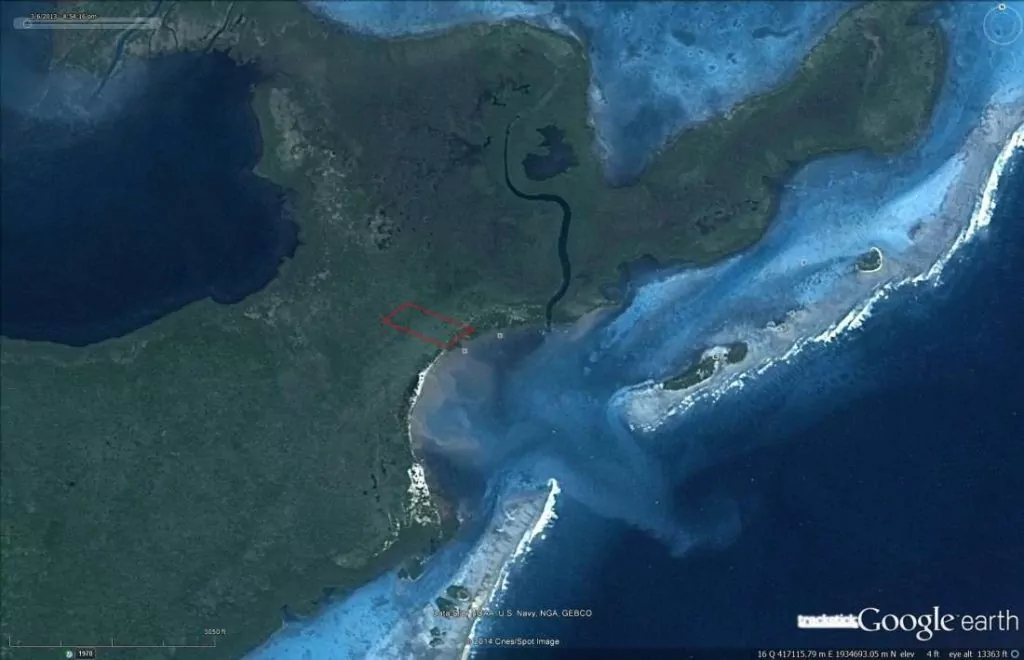 Cockroach Bay is a small cove on the northeastern end of Turneffe Atoll—a group of small islands made from coral and divided by natural channels. It's known for its world-famous fishing and world-class dive sites along the reef. "The property is currently in a natural state with coconut trees and mangroves and white sandy beaches."
This property has huge potential yet it's listed at only US$175,000.
Bushy Island
We're back in Ireland, but this time the island is in a lake, not the ocean. Bushy Island is a peaceful, sparsely wooded island with an abundance of flora and fauna. I love the way this parcel is measured—15 acres, 3 roods, and 24 perches. The price is US$223,114.
"Bushy Island, as shown in the first photo above, is located in Lough Derg, Mountshannon, County Clare, Ireland. Lough Derg is the largest of the Shannon Lakes in Ireland, and most of the lower part of the lake is enclosed by hills. It is a fresh water lake that hosts numerous activities such as fishing, sailing, and canoeing.
"Mountshannon is approximately 58 kilometers, or a 55-minute drive, from Shannon Airport in County Clare. The nearest city is Limerick City, approximately 43 kilometers from Mountshannon."
For Those With A Little More Spending Cash To Burn 
We're talking about dreams in this week's edition of Overseas Property Alert, so here are a few fantasy properties…
Isle of Navaro
Located in front of Dolphin Bay near Bocas del Toro in Panama, Isle of Navaro spans 9 acres. "The island includes a 260-square-meter house built over the water as well as a caretaker's residence. The home comes with an 8-meter boat as well as two generators in case of inclement weather."
"This lush island has approximately 900 pineapple plants, 700 coconut palms, banana and papaya trees, as well as a wide variety of orchids and other native flowers." Plus, it's only five minutes from the amenities of Bocas del Toro. This desirable island is listed at US$500,000 or best offer.
If You Have A Lot Of Cash To Spend 
Rangyai Island
"Located just east of the island of Phuket, Thailand, Rangyai is the largest island currently available for sale in the region." For US$160,000,000, you can capitalize on the development potential of this property.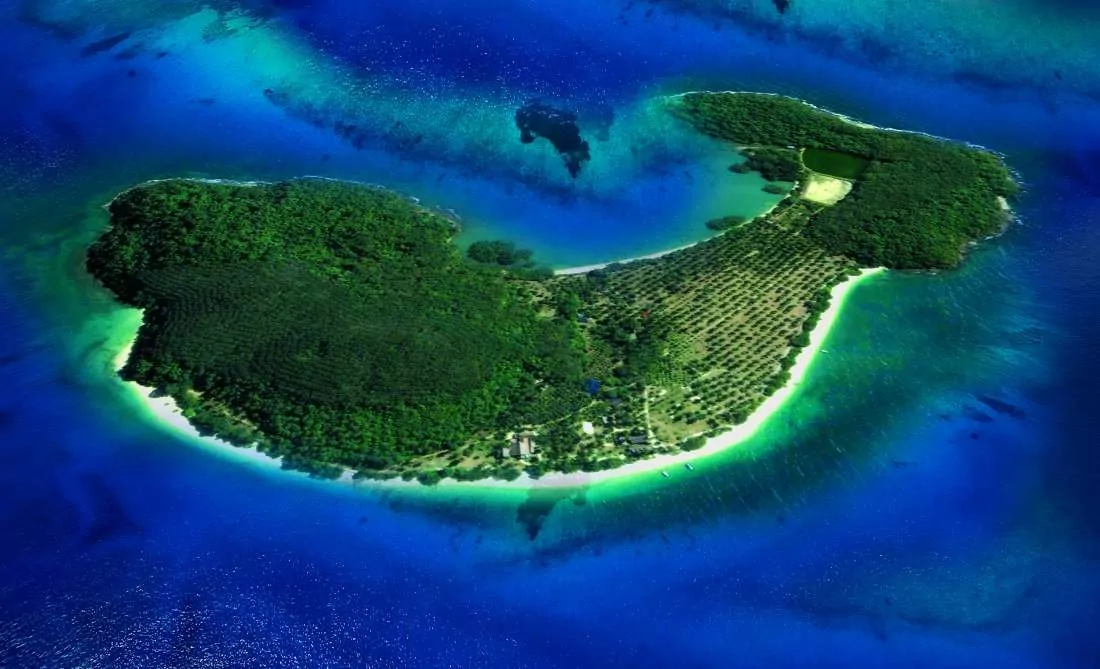 "At 110 acres in size, the island comes complete with fresh water, electric generator, and mobile signal. The island is located only 20 minutes from Phuket International Airport and just 10 minutes by boat from the nearest town."
"Much like its neighbor, the more famous Phuket Island, Rangyai Island is adorned by beautiful white-sand beaches and lush tropical forests. In addition, given its location between the islands of Phuket, Krabi, and Phangna, this island benefits from incredible 360-views."
Finally, this last, crazy-expensive option…
Al Marjan Island
Al Marjan is a man-made island located in the Persian Gulf in the United Arab Emirates. "Extending 4.5 kilometers into the sea, the island covers an area of 2.7 million square meters (660 acres)." Actually a collection of four pristine, man-made islands, each island features established luxurious hospitality and residential living.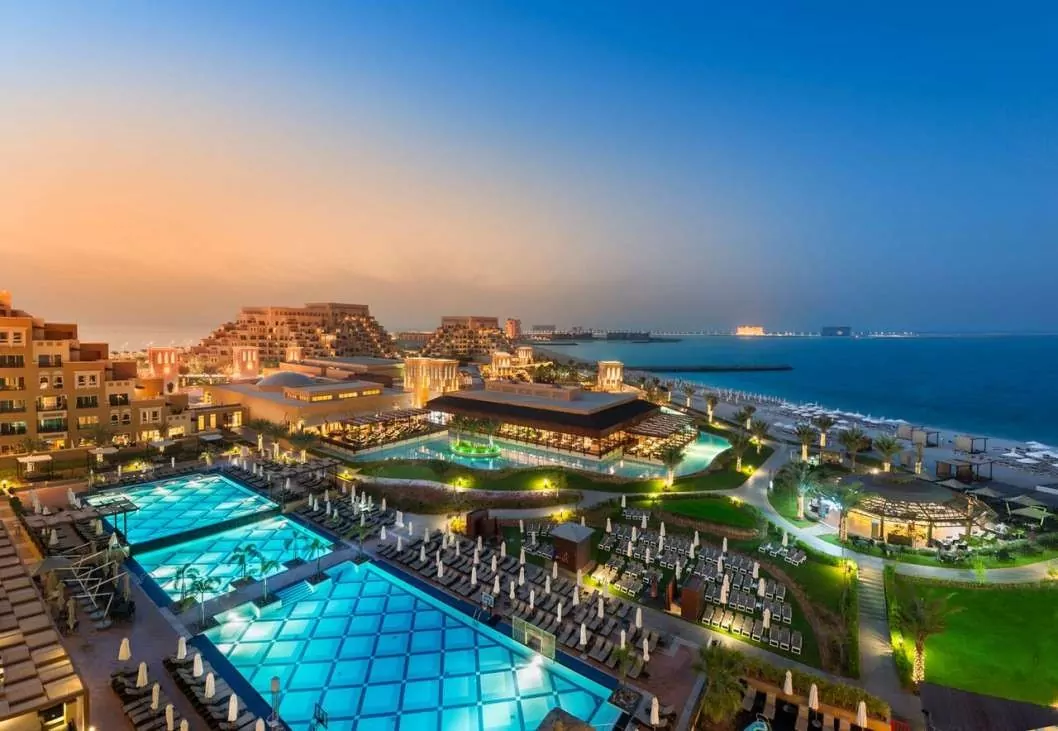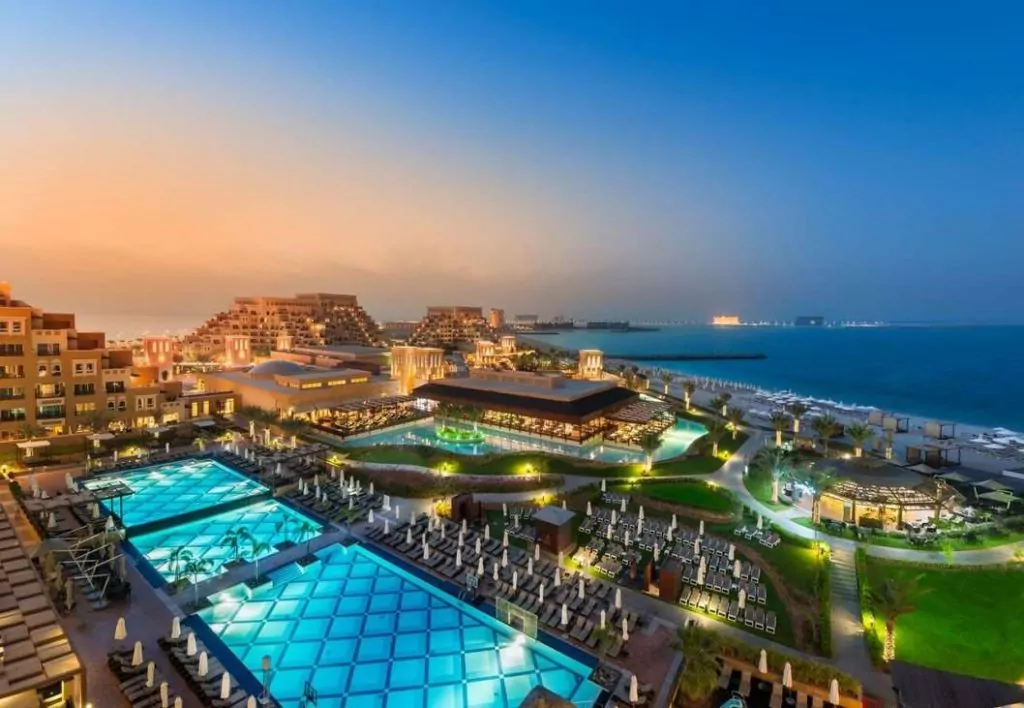 With sun, sand, and sea year-round, Al Marjan welcomes residents and visitors from all over the world to a landscape not only rich in luxury but rich in nature. This collection of islands is already home to some well-known hotels—like Rixos Bab Al Bahr and DoubleTree by Hilton—offering visitors an ultra-luxury experience.
For US$462,000,000 you can own these extravagant islands and enjoy the exotic lifestyle they provide.
The last few options are not within reach for most of us… But the range of islands on the market shows that low-price, reasonable options exist. Owning an island doesn't have to be a distant dream.
It may be closer than you realize.
Wendy Howarter