City living is not for everyone. The noise, traffic, pollution, and crowds you find in a typical big city is just overwhelming for some people.
Before I moved to Medellín, Colombia (population 3.5 million), I lived for 23 years in a town with only 4,000 residents. The nearest large city, with big box stores, multiple movie theaters, symphony, museums, and other amenities, was 40 minutes away.
For me, a small community within one hour of a large city was the perfect combination of peaceful nature, privacy, and easy access to everything I needed for a fulfilling lifestyle.
If you are looking for the best of both worlds, in an affordable, modern setting with spectacular natural beauty, let me introduce you to the little piece of paradise I found in northern Ecuador.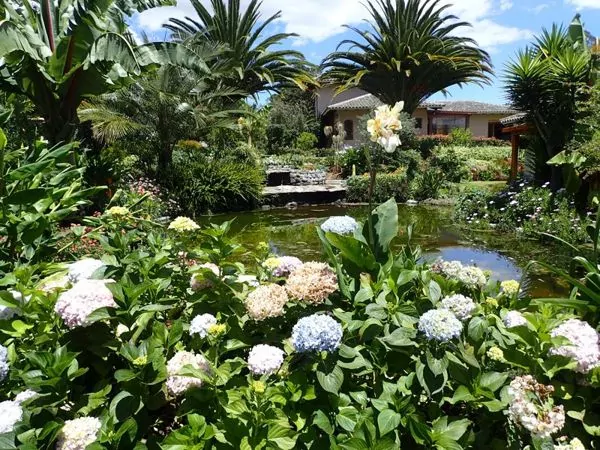 Landing at the brand-new Quito airport, which happens to be located next to a rose and orchid farm, you'll marvel at the rapidly growing, modern micro-city popping up nearby. It's an easy 20-minute drive on a new four-lane highway, which eventually narrows to a smooth two-lane road, into Checa. This little pueblo offers all your basic necessities, snuggled up as it is to the amazing gated community I found.
The original property was owned by a Swiss gentleman and his Bolivian wife for 35 years until they found the Ecuadorian architect who would make their dream a reality. The wife's passion for landscaping and flower gardening is apparent in the beautiful green spaces which have been featured in public garden tours in past years.
Now boasting 38 lush hectares, you won't find another place like this anywhere.
Come With Me On A Virtual Tour…
After you pass through the gate, you ramble along a tree-lined brick path to a central parking area. While you park your vehicle in your designated spot, a security guard pulls up in a golf cart to whisk you to your home.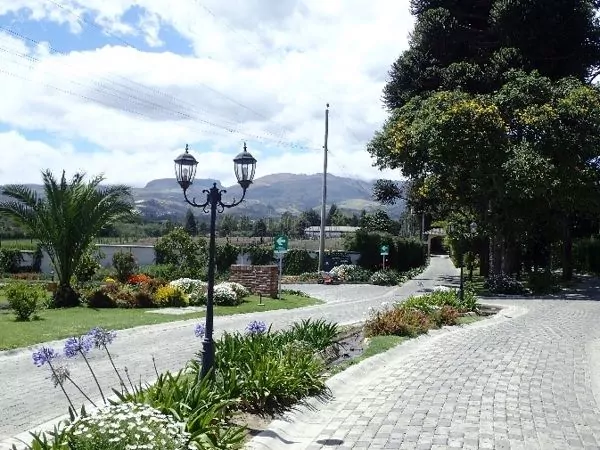 All around you are generous green spaces made up of "living fences" and floral hedges, set to the gentle sounds of babbling brooks and cascading pools of water. Residents have access to two swimming pools—one outside and one inside, walking paths, and several other community spaces where neighbors gather to share daily life.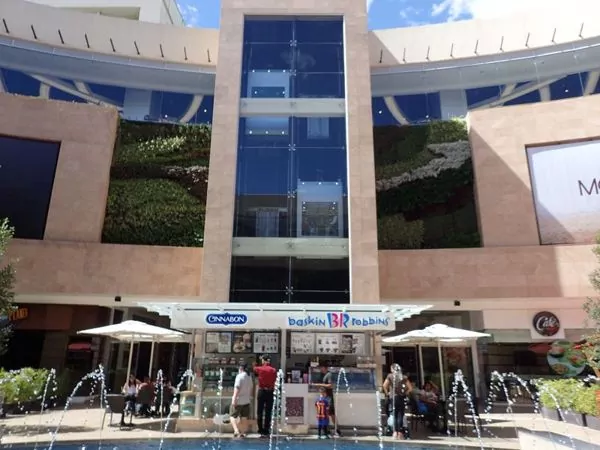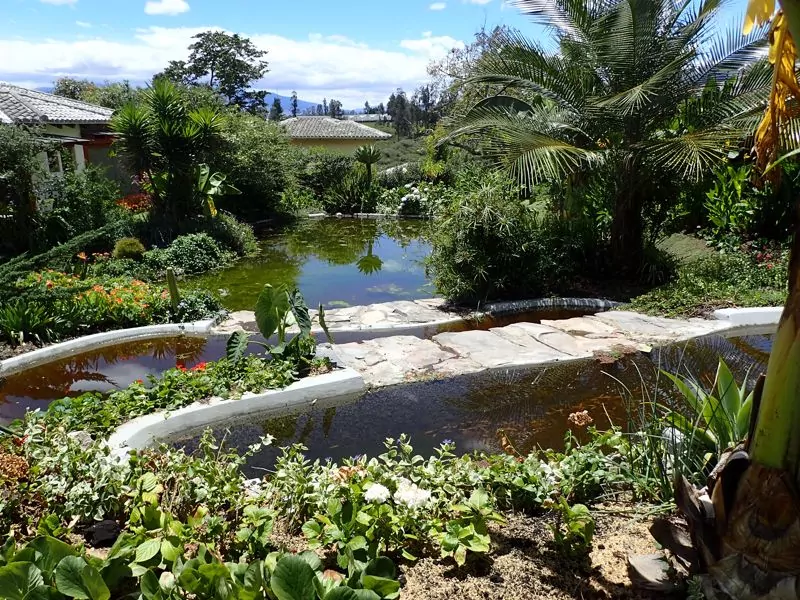 Each home is cleverly constructed to ensure a private, flowery view from inside, but you need only cross a creek or path to visit your neighbor's veranda. Single family homes start at 220 square meters and include a yard with customized plantings and landscaping to suit your tastes.
An on-site greenhouse offers a wide selection of plants to choose from, and the architect or landscapers can help you create the garden of your dreams. You are welcome to maintain your own property, but with 25 gardeners on-site daily to maintain this idyllic property, you can simply sit back and enjoy the view.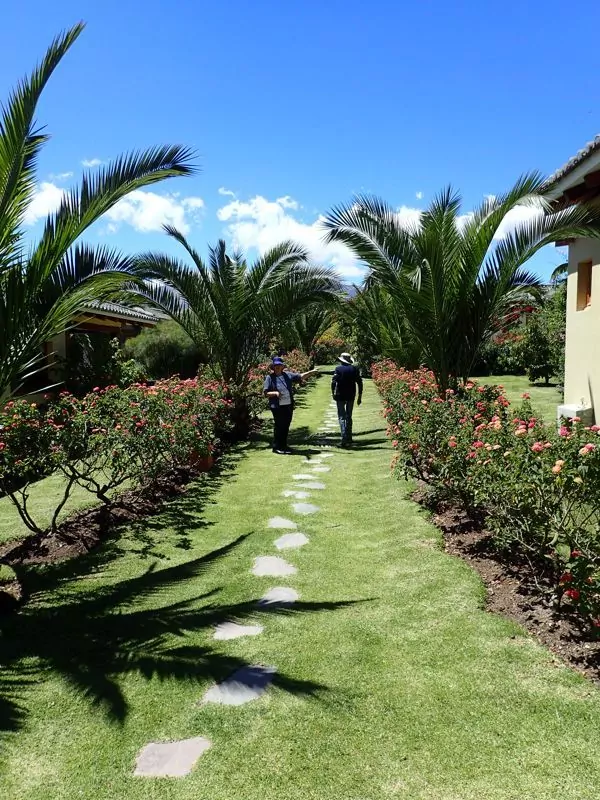 You'll also find a huerto orgánico, a community garden where you can dig in the dirt for your veggies… or simply buy them at cost to enjoy the freshest selection of lettuces, peppers, onions, herbs, and more.
The homes are built with traditional Ecuadorian touches such as clay tile roofs, outdoor chimineas, large verandas, and solid-wood ceiling beams. However, the interiors are thoroughly modern with high-end kitchens and baths featuring granite countertops, with optional appliance packages including dishwasher, gas stove, and full-sized refrigerators. Each home features enormous windows to showcase the natural beauty of the surrounding landscape from every room.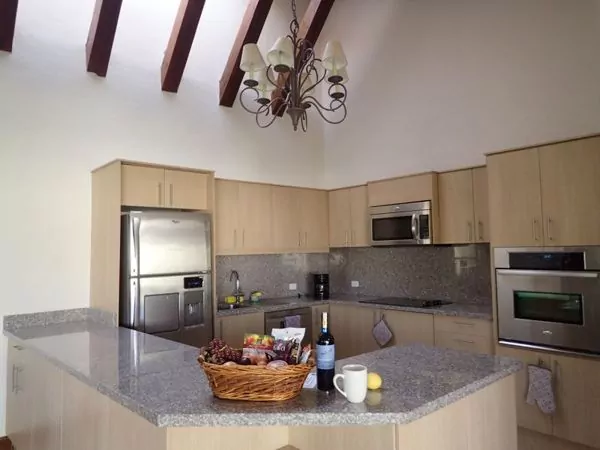 The property also offers an on-site restaurant, in case you don't feel like cooking tonight, or would like to host a larger group for a special event. The dining room itself offers some of the best views in the community.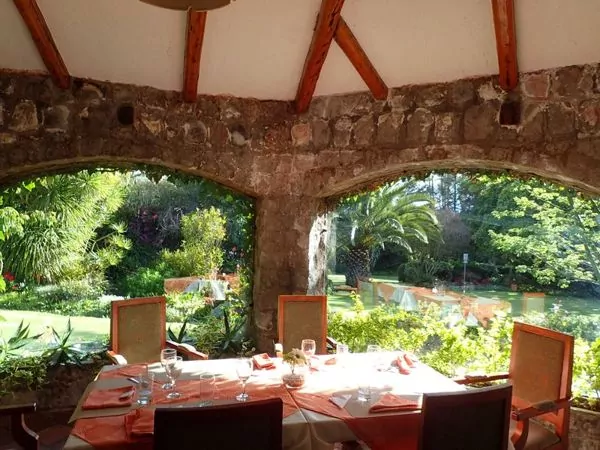 A 1,200 square meter Spa and Fitness Center is under construction and expected to be completed in July. Here you'll find a hot tub, hammam (baño turco), sauna, massage therapy rooms, indoor pool, full gym facility, and more. A community center shows movies on weekends and hosts card groups and table game competitions during the week.
A flag is planted in the main entrance area for each country represented by an owner. Currently you'll find 18 different flags in this welcoming space. About 40% of the owners reside on their property full time, while the rest use their homes for weekends and vacations.
Here Are The Details…
All told, 80 villas are sold and 17 more lots have been snapped up, which accounts for approximately 45% of the community. Stage 1 is 98% sold already, so the developer has recently opened Stage 2.Your current options in Stage 1 include:
5 townhomes—3 one-bedroom units and 2 two-bedroom options are move-in ready
3 single-family villas are 70% complete. just waiting for their new owner to choose the final finishes to complete construction
In Stage 2 you'll find:
27 lots still available for purchase (out of a total of 44)
27 two-bedroom villas (out of a total of 29)
One-bedroom homes begin at US$140,000; two-bedroom villas at US$220,000.
The Home Owners' Association (HOA) is already in place with a Board of Directors that run the day-to-day business. HOA fees depend on the size of your home and land, and they cover full-time security as well as all landscaping and maintenance costs. With a villa, you should expect to pay between US$125 to US$200 per month in fees.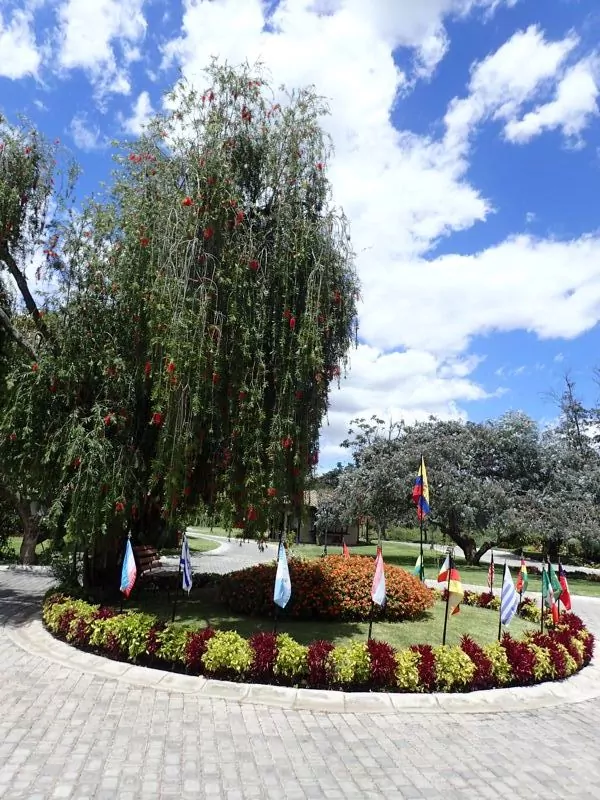 Ecuadorian property taxes are low, running approximately US$100 per year for a villa. Capital gains tax doesn't apply to these properties because they are considered rustic, not urban. If you buy a villa for rental purposes, you will not be taxed on the first US$11,310 of profit.
Mortgage financing is available, but it's not easy to obtain and the terms aren't great by North American standards. A purchase here should qualify you for an Ecuadorian Investor Visa, but restrictions apply.
You Must See This Place To Appreciate It
My description and photographs simply do not do justice to this property. If you have ever dreamed of living in a spacious home surrounded by a lush garden environment with all of the modern conveniences, you owe it to yourself to check out this opportunity in person.
You can contact the dreamers and designers behind this amazing community here. And while I'm sure the developer would be happy to host you anytime, I recommend you come to Ecuador this March for the Live and Invest in Ecuador event.
When you join us in Quito this spring, you'll hear more about this opportunity, and have all of your Ecuador-related questions answered by the experts and expats who are living their Ecuadorian dreams right now. Don't wait any longer to sign up, the Early Bird Discount ends this Friday. Make your plans and book your flight today!
Wendy Howarter