For golf lovers, there's nothing better than the smell of freshly cut grass and a view of carefully sculpted green hills…
For people who own property in golf communities, this, plus being able to play a round any day of the week, is a daily reality.
These types of communities are found all around the world and range in terms of price, amenities available, and luxury level. Property in golf communities is great not only for golfers; it can also be a highly profitable investment.
Here are a few things to consider about buying property in golf communities, plus my picks for golf property investment overseas…
The Pros Of Golf Properties
· Access to high-end golf facilities at reduced rates.
Retirement is your chance to dedicate time to your hobbies. A property investment in a golf community puts you as close to the sport as you can possibly be. Play every day if you want to, and spectate or participate in tournaments regularly.
Golf communities are organized around high-quality, challenging, sometimes brand-name courses, which you can usually access at reduced rates as a property owner. It can be more cost-effective to play at your community's course than to pay daily fees or memberships at private courses.
· The location is the lifestyle.
Golf communities are usually in picturesque locations (near the sea, by mountains, rivers, lakes, deserts, etc.) with stunning views, quiet surroundings, and nice landscaping.
Being surrounded by nature brings physical and mental health benefits, and greenery and extra space continue to be high on property buyers' lists of priorities after the pandemic.
· Perks and amenities.
Golf communities offer more than just access to courses, pro shops, and clubhouses. They can come with five-star
services and amenities that appeal to the non-golfers, like restaurants, spas, tennis courts, pools, and more. All of this, plus access to nature, space, safety, and privacy, adds up to a higher-than-average quality of life.
· Strong returns on investment, including the potential for rental returns and capital appreciation.
Property in golf communities is in demand because of all the reasons already listed. Interest is not limited to a niche buyer group, either.
The majority (66%) of residents in golf communities are non-golfers. Trends like going green, wellness, and working from home align with the golf community lifestyle.
· Community.
Residents of golf communities are typically active, social people with shared interests. They provide a social network that's easy to tap into, which is a huge bonus if you're relocating overseas and don't know anyone.
The Cons Of Golf Properties
· Higher fees.
Golfers expect pristine conditions, and golf courses require complex landscaping and abundant fresh water for greenery, all of which is expensive to maintain.
The average golf course spends about US$800,000 on maintenance (labor, equipment, fertilizers, and pesticides) every year. That doesn't include the cost of other amenities, like the spa facilities and pools.
As a homeowner in a golf community, some of that expense may be rolled into your homeowners' association fee. If you're buying purely for investment, you'll want to understand how much of a bite this takes out of your profits.
If you're buying for the lifestyle benefits, you should also consider the club membership dues as well as the general expense of playing golf (lessons, equipment—the clubs, balls, carts, shoes, bags, and so on) regularly.
· More regulation.
Depending on the community, you might be restricted in what you can do when it comes to building, renovating, and selling your home. This means more red tape to cut through to get things done than a normal property. Also, some communities require you to be a member of the golf club whether you plan to play or not, which can limit your buying pool when you want to sell (since not everyone who's attracted to golf community living likes golf).
You might have to continue to pay those dues while you wait for your home to sell, which could amount to months or years of extra payments.
· Unforeseen risks.
You should understand the rules and regulations of the community before you make a purchase. The community's deed may require it to protect and maintain its golf course… or it may not.
The golf course that you see today could be turned into more housing 10 years from now. This can affect the value of your property. Also, climate change is an increasing concern in property investment in general, but especially on golf courses, where any change in normal weather patterns has a big impact.
Unique Considerations Of Golf Property Investment
You always need to do due diligence before buying any type of property anywhere, but buying property in a golf community requires special consideration.
Most overseas property purchases begin with research about places that fit your lifestyle and budget goals…
In the case of a golf community, you should put more emphasis on geography and the weather since time spent outdoors is one of the major benefits for you or your renters.
Would you prefer to play in a four-season climate or in a place that's hot year-round? Similarly, what type of geography suits your game: beach, mountain, desert, lake, forest, or river?
You should get an understanding of your upfront and ongoing expenses with any property you buy, but especially those in a golf community because they're higher than average.
Look into the financial health of the community as well. Consider its population density and the stability of the golf club's membership, since these factors can affect its ability to continue to deliver high-quality amenities and services.
Developer track record is likewise even more important in a golf community property investment. Will the dues structure support the investment after the developer has moved on? If not, you may be burdened with extra expenses when the members become the owners of the club.
If you're buying preconstruction, make sure the developer can deliver all of the amenities they're promising and figure out the timeframe for this. Tour an already completed community by that developer and see how it has progressed over the years.
3 Golf Community Property Picks
1. Mar Menor Golf Resort – Murcia, Spain
Murcia, a little university city of just under half a million people about halfway between Valencia and Málaga, is a golfing hot spot, with 17 courses in the region.
It has a strong expat population, with many drawn to the simplicity and comfort of life in a gated community. Mar Menor Golf Resort, which appears high on most lists of Murcia's best courses, is one such community.
It features a pristine 18-hole course, pools, a five-star hotel and spa, manicured lawns, children's parks, and fountain squares.
The property I've featured is a bargain at 155,000 euros (US$167,565). It's a spacious 118 square meters with two bedrooms and two bathrooms and golf course, pool, and lake views. Becoming a property owner provides a generous discount at the golf resort.
2. Punta Blanca Golf & Beach Club – Punta Cana, Dominican Republic
With diverse, designer courses with stunning views and luxury amenities, the Dominican Republic has a growing reputation as the Caribbean's premier golf destination.
Punta Blanca Golf & Beach Club is in Punta Cana, northeastern DR, an area famous for white-sand beaches, swaying palms, and well-appointed resorts. It boasts an 18-hole course designed by Nick Price, surrounded by wetlands and vegetation.
The club offers apartments, villas, and lots, which include discounted access to golf as well as the beach club, pools, beauty spa and salon, sports area, and more.
This two-bedroom, two-bathroom, 140-square-meter condo for US$230,000 is one of 30 of its Golf Residences. It has views over the 12th hole from its spacious terrace.
3. Palm Hills Golf Club & Residence – Cha-am, Thailand
Thailand is a dream destination for golfers, with dozens of courses scattered across the country. Its varied geography allows for a diversity of course types and difficulty levels.
Plus, there's so much to do here beyond golf, with fantastic beaches, mountains, bustling cities, and sleepy traditional villages. There's good reason why this country is home to a staggering two million foreigners.
Many golfers have turned their hobby into a lifestyle by investing in golf course residences, which are abundant in Thailand.
Palm Hills Golf Club & Residence in Cha-am District (about a two-and-a-half-hour drive from Bangkok) stands out for its sweeping fairways backed by towering mountains, plus its 18-hole championship course.
The property featured here is 249 square meters, with three bedrooms, three bathrooms, and its own pool, for US$421,000.
Sincerely,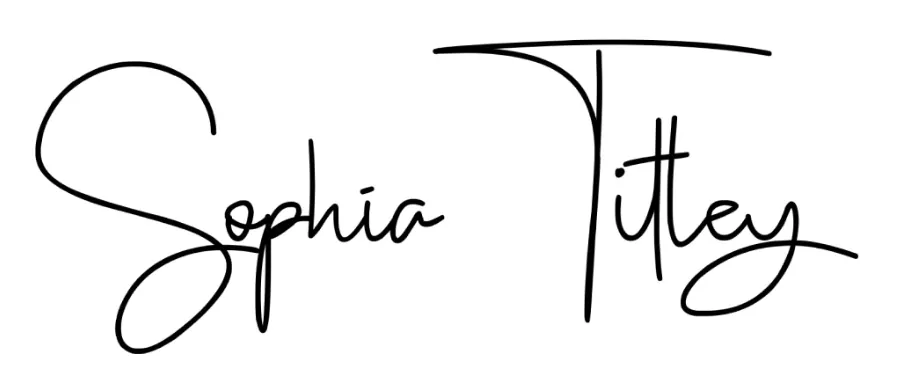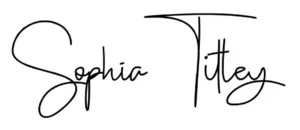 Sophia Titley
Editor, Overseas Property Alert
P.S. It's not too late to join us for the 2023 Offshore Wealth Summit, taking place Sept. 20–22 in Panama City, Panama.
For any investment you make overseas, whether in a golf property or otherwise, sophisticated financial planning is crucial.
This three-day event is designed to help you jumpstart your financial safety and prosperity with the help of legal, retirement, and financial experts.
It's the most important event on our yearly calendar, and access is limited, so go here now to reserve your place in the room.