What Can You Expect From The Overseas Property Alert?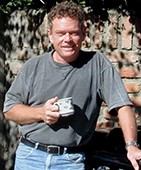 I've been buying and selling international real estate since I retired overseas in 2001. Along the way, I've lived in Ecuador, Uruguay, Brazil, and Colombia…and bought properties in these, as well as a handful of other markets.
I used some of these properties as my residence…some were vacation or weekend homes…and a few were strictly for investment.
I'm not a professional real estate investor, but I do have a knack for finding good values, in markets that are on the upswing.
Collectively, the income generated from real estate has enabled the retirement lifestyle that I've enjoyed for nearly 15 years so far as I've traveled and lived around the world.
I look forward to using my knowledge to help you get as much out of the overseas property markets as I have.
 Here's what you can expect as a subscriber of Overseas Property Alert…
Country information: The first step towards buying a property abroad is getting the facts on the country you're considering as it relates to lifestyle, property ownership rights, and the freedom to enter the country and stay when you need to. For any property we discuss in Overseas Property Alert, I'll give you the country information you need in order to know if it's a place where you'd want to buy—and enjoy owning—a property…
Market information: Within each country, you'll find pockets of opportunity… whether you're looking for a place to live, to invest, or to own a second home in the sun. We'll bring those opportunities right to your inbox, so you'll know which areas are hot…and why…
Investing and buying basics: We'll routinely discuss the basics for buying abroad; the aspects that make it fun, simple, safe and easy…as well as those things that can make it risky if you're not informed…
Real estate on the private market: I get a lot of good examples from real estate contacts that I've made around the world. But I get almost as many from walking the streets with a notepad, talking to doormen, and driving around. As a reader of Overseas Property Alert, you'll get the best I can find on the private market…
Selected developments, projects, and pre-construction buys: I'll also bring you offers from a broad spectrum of developers from around the world. These will be trusted developers, who we've checked out and believe to be solid builders offering a good product…
Agricultural land and investments: One of today's most strategically-savvy real estate buys is agricultural land, and investments in overseas agricultural production. Whether you want to invest in overseas products like teak, coconut production, or neem…or own a piece of a coffee plantation…or find a self-sustaining tract of land for your own, we'll have the opportunities for you…
Special offers: From time to time, various developers and agents from our worldwide network will bring special offers for Overseas Property Alert readers. When these offers come to me, I'll bring them to your attention right away…
And when I bring a property to your attention, I'll be up-front; I'll tell you what kind of person would enjoy it, what kind of investor should profit from it, and who should avoid it.
I hope you come to enjoy the benefits of purchasing real estate overseas like I have. And I'll bring you the tools, information, and specific opportunities to allow you to do so.
What you act on, of course, will be up to you…and your personal desires, plans, or investment needs.
The Overseas Property Alert is a completely free service. Simply enter your e-mail address below to sign up.

A bigger bang for your buck.
Free Overseas Property Alert