Welcome To A World Full Of Fun, Adventure, And Profit!
Welcome to Overseas Property Alert. As promised, here are two reports that introduce you to our latest picks for the best international property investments and educate you on the tips and strategies used by global property investing veterans.
Expert's Guide To Buying Property Overseas
The Top Property Investments In The World
We hope you enjoy both reports, and we're standing by if you have any feedback or questions.
Special Bonus: Safe Havens – Our Top 3 Picks to Live and Invest Overseas After the COVID-19 Lockdown Ends Report
Again, welcome as a new reader of
Overseas Property Alert
.
I'll be in touch again soon… and I'll look forward to meeting you someday, somewhere, along the way.
Sincerely,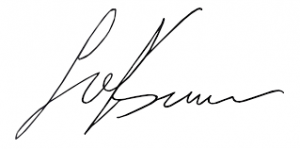 Lief Simon
Director, Overseas Property Alert
Follow us on Facebook and Twitter
email: CustomerService@OverseasPropertyAlert.com
web: www.OverseasPropertyAlert.com
P.S. As you'll soon learn, a portfolio of international real estate holdings should be an important part of your strategy. First, if you're an American, it is one of two assets you can hold offshore without triggering a reporting requirement. Secondly, depending on where you invest, you're diversifying your assets into other currencies… protecting yourself from any potential dollar crisis in the US. And perhaps most important, international real estate can become the most lucrative and stable investment of your portfolio holdings.
Our Global Property Advisor service informs you where and how to buy, when to exit, and how to take your profits.