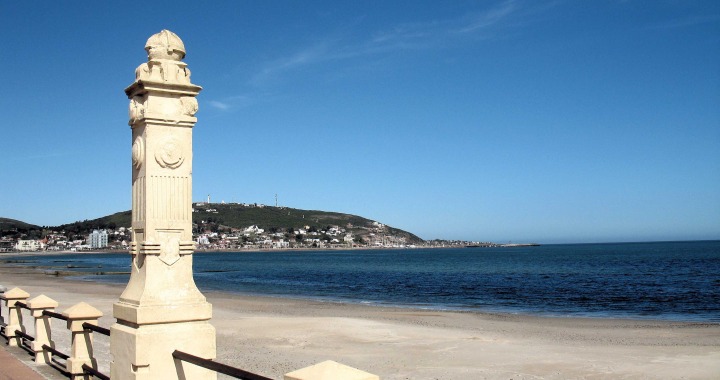 Plus: A 50% Pension Tax In Colombia?
Jan. 27, 2015
Montevideo, Uruguay
Dear Overseas Property Alert Reader,
I've bought a number of overseas properties—both for personal use and as investments—and I find that evaluation of a potential property always comes back to a few simple basics. It's a safe and secure process when you follow the rules and use the same good sense that you'd use in your home country.
For Any Property You're Considering, First Look At These General Items
Location: As anyone in the real estate business will tell you, location is paramount. You can fix almost anything else with enough time and money, but you can't fix the location. Make sure it's either good or that you have a strong reason to believe it's on its way to becoming good.
In addition to the neighborhood, also consider the distance to the airport and to good medical facilities.
Walkability and public transit: Where this applies, it's crucial when it comes to resale or renting your property for income. The ability to walk to stores, restaurants, and administrative services will make your own life convenient—if you're using the property—as well as that of your renters. If your property is not walkable, you may be requiring your buyer or renter to have a car… which is a big factor in a foreign country.
If a city property is not completely walkable, being near convenient public transit is the next-best alternative. Of course, walkability doesn't apply in remote properties that are intended to "get away from it all."
See what's going on next door: In Santa Marta, Colombia, I looked at a beautiful new high-rise apartment, three blocks from the beach, with an impressive view of the Caribbean. When I looked out the window, I happened to notice that the adjacent "never-to-be-developed" property was filled with construction equipment. As it turned out, this undisclosed neighboring building was going to block most of the view I'd have been paying for.
Just south of João Pessoa, Brazil, we looked at a planned community of beautiful town homes a couple of blocks in from the beach. While driving to the property, I happened to notice a billboard announcing the construction of a massive low-income housing project on the adjacent property… again, undisclosed.
You can't see into the future, and you can't know everything that will happen. But do keep your eyes open to what's going on in the area around you.
Find (or avoid) the Path of Progress: Take a big-picture look at any major infrastructure upgrades in the works. If you're a Path of Progress investor, you'll benefit from construction of that new highway or airport… if you're looking for continued peace and solitude, you'll want to avoid them. Either way, you should consider them.
In An Existing Building, Also Look For These Attributes
Verify a good property condition: Look at paint, general appearance, the pool, grounds, elevators, and facilities. A quality, well-managed building is never in a rundown condition. I've heard plenty of excuses about how the Homeowners' Association (HOA) was going to fix things up during the coming year… but a well-managed property would never become rundown in the first place.
Make sure you have a strong HOA: We all know that HOAs are an annoyance. But there's no doubt that they preserve the value of your investment. Make sure the rules for appearance and maintenance are being followed and that the HOA is well-funded by reviewing their financial statement (your realtor can get this). Compare the HOA fees to other facilities in the area to make sure they're not exorbitant but are sufficient.
I looked at several properties in Montevideo, Uruguay, where the realtor proudly told me that the HOA had been disbanded to save money and that future assessments would be made to take care of any building needs. I called these "dying buildings" because they were rapidly turning into poorly maintained, shabby properties.
See if they allow—or prohibit—short-term rentals: If you want to rent your property short-term to take advantage of high returns, make sure it's allowed… many municipalities place restrictions on short-term rentals.
If the property will be your residence, I'd make sure they prohibit short-term rentals, if possible. At resale time, it's easy to sell in a short-term building to another short-term landlord but hard to sell to a local family. I believe that a building of owner-occupants sells to the widest spectrum of buyers.
Look at how many units are for sale: If a mature building has a seemingly large number of units for sale, it could be a sign of trouble… things like a big tax increase, HOA fee increase, or something unpleasant going on the neighborhood, like a shopping center being built next door. Ask around to find out why there are so many sales, including the building's doormen.
Check out the parking lot: This may sound strange, but a building with well-off owners who care about the property will likely have a garage full of nice, well-kept cars. The more-expensive they are, the better. If you see old junkers in the parking garage, take it as a warning.
In New Construction And Planned Communities, You Want To Verify These
Check the number of unsold units: We were looking into a property last week in Mazatlán, Mexico, and found a large, brand-new apartment for sale—with an almost-180 degree ocean view—at a good price. But then we noticed that there was another just like it… and then found two more. After checking the building's completion date, I found it was completed almost four years ago.
Something's wrong here, something I can't see by investigating online. I'm traveling to see the area and property next month, and I'll figure it out. But if you see a large number of still-unsold units in a finished building, you should smell a rat.
Beware of hand-to-mouth infrastructure: Many planned communities depend on property sales to fund the promised infrastructure and community amenities. I've seen a few communities that were 100% backed without property sales, but not that many.
And I've also seen a number of projects where the infrastructure and amenities never got finished because of insufficient sales, leaving the existing owners holding the bag with unfulfilled sales promises on unimproved land. Some developers went under altogether, while others were just crooks and spent the money on other endeavors.
I won't tell you to always avoid sales-funded developments. But if the developer needs sales to fulfill his promises, then it's definitely an item that should be in your "risk" column.
The golden rule here is to "buy what you see." This is an oversimplified way of verifying this: If the project were to stop today—leaving the remaining sales promises unfulfilled—you'd still own something that you believe to be of value.
Take a look at the competition in the area: I once looked at a project in Uruguay that was 2.5 miles from the beach, practically requiring its residents to have a car—call it Project A. The houses were expensive by local standards, between US$250,000 and US$450,000. Project B, in the same town, was located right on the water, offering brand-new apartments for US$75,000, with plenty of unsold units.
The town became quite popular with expats—partly due to Project A's promotional efforts—but almost everyone opted for cheaper and more convenient properties in Project B or elsewhere in town. Local competition wasn't the only reason Project A failed, but it was certainly an important factor.
Verify the developer can do the job: I won't cover this here, but I do have an essay that deals with it. Follow the link to read up on 10 Questions To Ask Before Investing With A Developer Overseas.
Buying property abroad can be safe, rewarding, and profitable. Just be sure to follow the rules and apply the same common-sense behavior you would back home.
I'll be at the Global Property Summit starting March 18 in Panama City. Along with a lot of actionable overseas opportunities, our group of experts will be covering all the tricks of the trade when it comes to buying properties abroad. You can get more info on the Global Property Summit here.
Lee Harrison
Editor, Overseas Property Alert
***
Letters To The Editor
Hi Lee,
I've delayed my move to Colombia from the USA because of hearing that because all of my income is from pensions, my income would be subjected to the new law that would take 50% of my pension income (an elderly tax).
Can I avoid this tax by investing in a business in Colombia?
Larry
As of this writing, pensions in Colombia below US$4,508 per month are not taxed. Above that amount, they are taxed at a rate of 5% (not 50%). This monthly sum is for 2015, at an exchange rate of 2,384 Colombian pesos per U.S. dollar.
Opening a business in Colombia would not affect your tax obligations, if you were personally tax-resident in Colombia.
Unless you're earning significant Colombian-source income, or have relatively high bank account balances, it's likely you won't even be asked to file a Colombian return, so it won't be an issue. Also, if you do pay any tax to Colombia, it is normally available as a credit on your U.S. return.
***
Lee,
Thank you for your comments about Colombia. I noticed that the property examples often refer to condos with many rooms… but have a relatively small size. This seems to be normal in Latin America.
What about the more upscale condos with big rooms, large terraces, and ample total surface? Thank you for the excellent information. I will definitely visit Colombia in 2015.
Cheers,
Andre
Geneva, Switzerland
Throughout Latin America, the norm for property sizes can vary. Large properties and large rooms are common in the upscale properties of Panama City and Cuenca, Ecuador, while small rooms are the norm in many coastal areas of Brazil.
In Medellin, Colombia, properties can be fairly big by Latin American standards, although I've looked at a few that had too many too-small rooms to suit my taste. I have two apartments there—one has three bedrooms and 188 square meters (2,023 square feet), and the other has two bedrooms and 135 square meters (1,450 square feet). In both cases, the rooms are pretty large.
If you're buying to rent the property, the smaller-bedroom units will probably provide a better return. If you're going to live there and want some room, the large units are easy to find in Medellin.
Over the past few years—with two-bedroom apartments sometimes hard to find—many buyers have begun modifying three-bedroom units into apartments with two spacious bedrooms. In fact, First American Realty offers a design and remodeling service that often does this modification for their clients.
Have a question? You can write to Lee here.